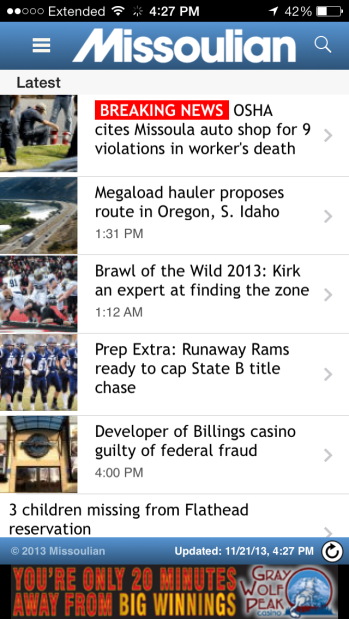 Missoulian Local News App
Check out a host of new features for iPhone and Android. Get news, events, weather and sports and more from the number one local website in the Missoula, Montana area.
New and popular features:
See the latest news, photos and videos. Use a speedy new navigation to swipe through all the latest items quickly.
Download and save articles to read later, or easily share links to your favorites on Facebook and Twitter.
Check out local events near you on maps, then save reminders to your phone's calendar
View classified ads, job listings, autos for sale and more.
Get real-time weather conditions and forecasts.
Search our archive.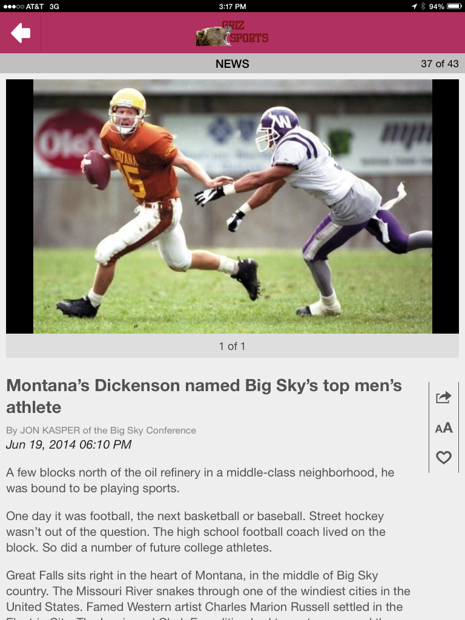 Montana Grizzlies Sports App
Keep up with Griz sports anytime, anywhere with the new Montana Grizzlies Sports app!
The Montana Grizzlies Sports app has the most extensive Griz sports coverage — more than any other media in the region.
---
THE MONTANA GRIZZLIES SPORTS APP SWEEPSTAKES
First, download the app. Then, ENTER HERE for your chance to win a $200 gift card for tailgate supplies AND two tickets to a Griz home game!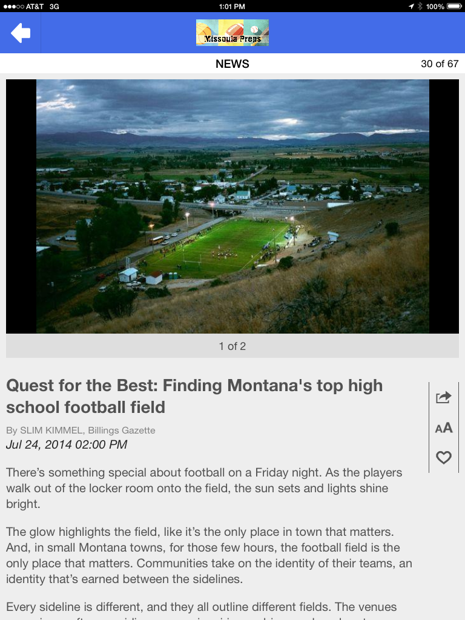 Western Montana Prep Sports App
Stay up-to-date with exclusive western Montana prep sports coverage and scores while you're on the go with the new Western Montana Prep Sports app!
The app also includes game action photos and videos, live blogs, scoops and insights from our top sports reporters. If you follow local prep sports, you need this app!
---
THE WESTERN MONTANA PREP SPORTS APP SWEEPSTAKES
First, download the app. Then, ENTER HERE for your chance to win a $50 gift card to a local restaurant AND two logoed stadium chairs!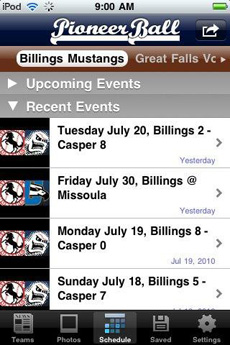 Pioneer League Baseball
The Pioneer League Baseball app provides news, insight, photos, schedules and scores for the advance rookie league in the Rocky Mountain region.
At the stadium or in your home, stay up-to-date with any team in the league: Billings Mustangs, Great Falls Voyagers, Helena Brewers, Missoula Osprey, Casper Ghosts, Idaho Falls Chukars, Ogden Raptors and Orem Owlz.
Simple and easy to navigate supporting an optimized reading experience from your mobile device.