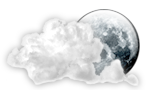 Web Search powered by
YAHOO!
SEARCH
RSSEntertainer
German investigators on Tuesday, Nov. 5, 2013, showe…

How well do you know your candy? See if you can name…

Take a look at some corn mazes from the air. That's …

The stars of "Thor: The Dark World" are included in …

Zoo Atlanta officials said Wednesday the baby twin p…

Auditions were held for the resident witch at the Wo…

In observation of TV Talk Show Day, we have compiled…

New little zoo additions are nothing short of cute. …

Sandra Bullock, Harrison Ford, Hillary Swank, Whoopi…

If you have big bucks burning a hole in your pocket,…
Arts and Theater
"How the Grinch Stole Christmas," by Dr. Seuss, is a holiday classic for good reason, according to Pam Erickson, of the River Street Dance stu…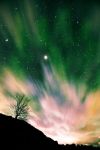 At the Dark Room, photographer Alyson Visgauss is taking over the gallery to create a multisensory outdoors experience.

Hundreds of little green VonCommon bank notes have started circulating around downtown. They've been left in wallets or around restaurants. On…
Food

Indulging in your favorite foods is nearly guilt-free at the Western Montana Fair.
HAMILTON – The biggest party of the year in the Bitterroot is coming this Saturday when the 19th annual Bitter Root Brew Fest takes over near …
Anais Nin once stated "the possession of knowledge does not kill the sense of wonder and mystery. There is always more mystery." There is a de…