RSSEntertainer
Top stories
Josh Wagner and Theo Ellsworth's new book is as much about the pictures as the words.

Total Fest XIII, Missoula's long-running independent rock festival, kicked off Thursday night, and hits full speed Friday with a lineup organi…
A white Bengal tiger recently gave birth to triplet …

Basketball games, premieres, awards shows and other …

Harold Ramis died early Monday morning after a long …
Arts and Theater

Fresh air, great friends and wonderful theatre are three hallmarks of Montana Shakespeare in the Park and, for some, an essential part of summer.
There's one hitch when someone decides it's time to start fresh in a new place.
POLSON – It's 9 o'clock on a Friday night in Almost, Maine, a town so far north it's almost in Canada.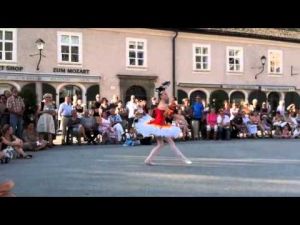 Rocky Mountain Ballet Theatre's Maddie Sager's solo performance. Performed in the Mozartplatz in Salzburg, Austria.