A small town can feel like an aquarium. You feel eyes on you constantly. Everyone knows your name, your history, your family, what kind of beer you drink, and how often you have too many. There is comfort in this, but there is also discontent.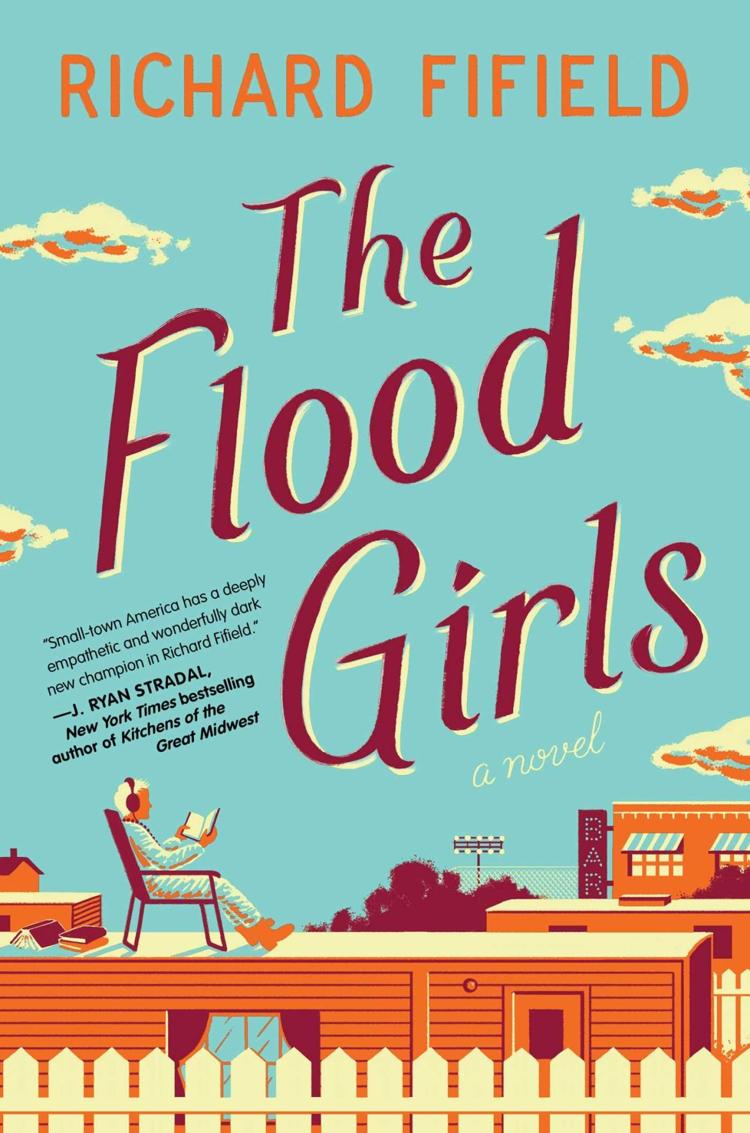 Rachel Flood has returned to her small hometown, armed with the AA Big Book and an unrelenting need to be forgiven for the sins of her alcoholic youth.
Quinn is a community of less than a thousand people somewhere near Missoula in western Montana, where the people are genuine but not necessarily kind. Jake, Rachel's high school best friend's son, is the epitome of a young gay man in a rural town who has found his confidence through thrift store fashion, Madonna, and idolizing the strong female characters of Jackie Collins novels.
Jake works keeping score for the local softball league. Rachel is cajoled into playing right field for The Flood Girls, a softball team sponsored by her estranged mother's bar and ruled by her iron fist. The relationship between Rachel, her mother, and the softball team tends to take center stage while Jake's fashionably loud, yet audibly quiet life flows in the under story.
Rachel and Jake bond quickly, but other relationships in Quinn are easily disrupted and grudges are not dismissed or forgiven with ease. Yet, Jake and Rachel both find family and support in the quirky fringe that seems abundant within the town.
Quinn is an unhappy but entertaining place. It is inhabited by your typical town drunks, raucous lesbian miners who love to participate in a good bar fight, cult-like religious groups, and, of course, a group of desirable volunteer fire fighters – most of whom are named Jim. Fifield has created a cast that draws the reader in, allows them to glimpse and connect with characters that tend to be on the periphery.
"The Flood Girls" is a surprising debut novel. Fifield, a creative-writing instructor and social worker in Missoula, crafts a story that is as endearing and humorous as it is heartbreaking." Filled with detailed and often beautiful description, the writing gets down to the nitty-gritty of small town Montana. It's a funny book, but it is snarky and dirty. He holds nothing back and there is a meanness that pervades the town of Quinn. All of the residents' connections are like rubber bands that have been stretched and retracted to the point of brittleness. Written with the urgency of a confessional and the honesty of a middle-school slam book, "The Flood Girls" is daring and raw.
"The Flood Girls" is obviously a semi-autobiographical novel. In a blog post on XOXO After Dark, a romance reading and writing website, Fifield discusses his own childhood fascination with Jackie Collins as a young gay man in Troy. There are moments when "Flood Girls" comes off in the same exaggerated fashion of a Collins novel. Often, the characters are so contemptible and dramatic they could easily fit in on a soap opera. A small town can be exceptionally hard on a young person who feels out of place, but Quinn comes off as overwhelmingly malicious and cruel. The reader comes to a point where the characters' anger and open disdain for their neighbors reaches the point of absurdity. If you are from a small town, you may find yourself on the defensive – Quinn is not a quaint and lovable small town.
But it is funny. It's the kind of funny that happens when you are sitting at a table with friends, talking about people you don't like." Flood Girls" is jaded. There is a lot of throwing shade and side-eye. It's Fannie Farmer for the sarcastic and jaded; it's "Fried Green Tomatoes" meets "Valley of the Dolls." If you've ever felt like a fish out of water in your hometown, you will relate to this book.
Mara Panich-Crouch is a bookseller at Fact and Fiction Books in Missoula. She received her bachelor's in English literature and creative writing from Purdue University and found her home in Missoula in 2002 while pursuing post-graduate studies at the University of Montana. She loves giving (and receiving) book recommendations of all genres. She is an avid painter, thrift-shopper and adventurer.