Merriam-Webster defines oasis as "a fertile or green area in an arid region," and "something that provides refuge, relief, or pleasant contrast."
Billings is no desert, but it may seem like it amid summer heatwaves. As the sun's rays intensify, ensure your backyard is cool enough to beat the heat and keep company comfortable all summer long.
A calming centerpiece
It's not every day you can escape to the mountains and rivers for a break from the mundane; but it is every day that you can step outside your home for fresh air and refuge. Scott Prociv, owner of Montana HotSpring Spas in Billings, is convinced that daily warm water increases quality of life, and you can't have an oasis without water. Consider a hot tub or swim spa as your back patio's centerpiece.
Hot tubs are the backyard hub, a gathering place and a space for passive exercise.
Prociv says hot water (at around 102 degrees) promotes muscle recovery, relieves joint pain and generally improves mind and body.
"That unique healing environment is about a 20-minute soak," said Prociv. "It's about coming to life in water and making every day better in water."
Swim spas are up-and-coming water features that go beyond relaxation.
"They are basically an active fitness machine," he said. "It's just water — a big pool for swimming or for exercise."
Swim spas allow occupants to run or walk in the water on a treadmill, or swim against a controllable current. There are even hot tub massage seats.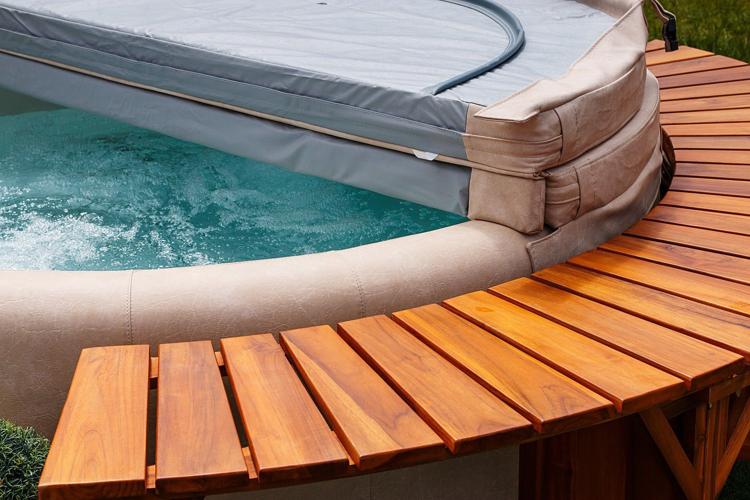 Hot tubs and swim spas are portable, meaning that if you move or remodel, the warm water vessel stays with you. 365 days a year.
"When you think of the practicality of Montana, we have a short season to enjoy our backyard," he said. "That oasis will be there 365 days a year."
It may be a big investment, but with payment plans and varying design options, Prociv says it's affordable. The health benefits outweigh the costs, as do the social conveniences.
"Time in a hot tub fosters heartfelt communication and connection with your family without distraction," he said.
One client told Prociv, "Hey, it's the only way I can talk to my teenager."
Added comfort
Twenty minutes is the suggested time for soaking in a hot tub, so what's next if you're not done relaxing outside?
Furniture, acoustics and kitchens complete an outdoor oasis.
"What we have seen in the outdoor furniture trends is the shift towards comfort," said Brian Anderson, vice president of Timesquare Furniture & Mattress in Billings. "It is no longer just a spot to sit and eat and go back inside."
Anderson says customers are adding umbrellas, fire pits, padded seats and couches. And the trending colors for the season have been reds, terra cotta orange and blues.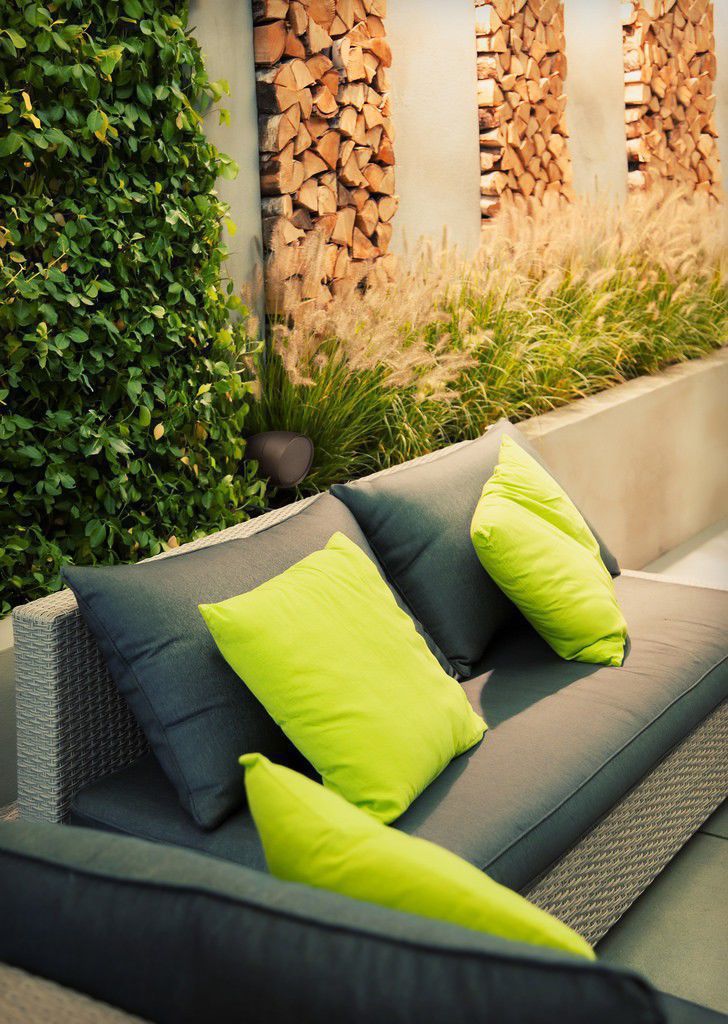 "People have made their outdoor spaces a big part of their houses and budgets, and the furniture needs to hold its own comfort and quality," he said. "It's making the outside of the house an extension of their house."
Your oasis should cater to all the senses, not just visual and tactile, so streaming audio outside is a must to seal the deal.
Turn it up
Comtech Inc., an audio theater security company in Billings, carries several options for outdoor speaker systems.
Oli Tripp, owner of the business, says they install both Klipsch and Paradigm brands. Those two manufacturers recently released an outdoor audio product line.
"It's all designed to be outside, all kind of a brand-new style of look," he said. "It definitely is built to withstand the elements and be outside. And the durability is probably the best I've ever seen."
The satellite speakers each brand offers blend into landscaping, appearing more like spotlights than speakers. The subwoofer is buried in the ground. The amplifier resides in the home and is wired outside to the speaker system. Installation typically takes a half to a whole business day.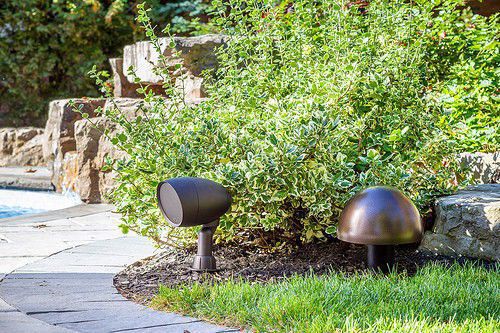 "It kind of sets the mood and tone," Tripp said. "Whether you're relaxing or having a party and entertaining, it adds that extra dimension to the experience. It brings out the emotion in the experience."
Bluetooth and Wi-Fi are options with the speaker systems, creating an effortless way to play music while soaking in a spa tub or lounging in comfortable furniture.
"What you're listening to is so balanced, you have really great lows all the way up to the highs," said Tripp. "It sounds like a super nice, crisp live concert."
With a backyard oasis that borders on an outdoor concert hall, don't be surprised when your home becomes the summer hot spot for family and friends.