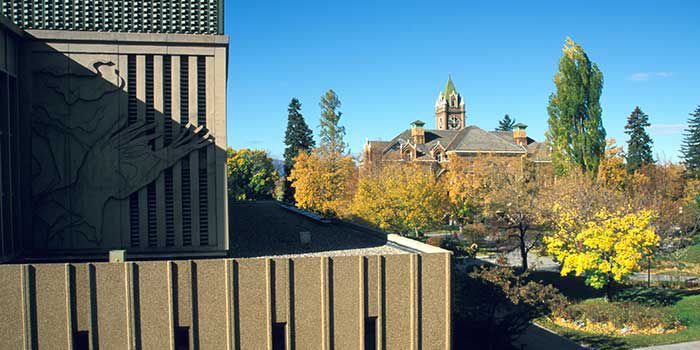 When the University of Montana ended a lengthy search for its new president Tuesday by announcing candidate Seth Bodnar had accepted the position, the reaction by students on campus was not so much muted as nonexistent.
While the head of the student government said his peers are excited about the announcement, of the 20 students around campus who spoke to the Missoulian on Wednesday, none reported having any opinion on Bodnar.
Freshman Amanda Finley said she read a short bio on each of the finalist candidates who came to campus last month, but didn't attend any of the visits and didn't know that Bodnar had been selected.
Eleven other students said they only knew the selection was made because they received an email from the school, but hadn't followed the process and didn't have any opinion on Bodnar or the other finalists.
Eight said they weren't aware UM was even searching for a new president.
Cale Patenaude, a senior studying management information systems, said he was busy with schoolwork and other things, and didn't follow the search, but saw the campus-wide email announcing the selection Tuesday.
His friend, sophomore Jason Haroldson, was in the same position.
"I'm just glad it's over finally," he said.
Braden Fitzgerald, president of the Associated Students of the University of Montana, said his initial reaction when he heard Bodnar was chosen to lead the school was excitement, and he thinks that's the feeling shared by his peers.
"The theme that I'm hearing is students are ready to get behind a leader," he said. "In general they want to hear about hope. They want to hear a position of change that's also grounded in the history of the school."
Fitzgerald also was a member of the search committee that reviewed applications and conducted interviews with potential candidates for the lead job at UM. He said Bodnar was well-received by students when he visited the campus in September.
"I think the student body felt inspired for the first time in awhile," he said.