An aerial rescue involving Flathead County's Two Bear Air pulled an injured man out of rugged terrain north of Helena Sunday afternoon.
At 2:54 p.m. Sunday, the sheriff's department received a call from Patrick Cleary saying that his brother Sean Cleary had fallen down a cliff and they could not move him because they were worried he had injured his back.
The party was about three miles from Vigilante Campground at the time, and Sean Cleary had walked out to a point and fallen, according to Sheriff Leo Dutton.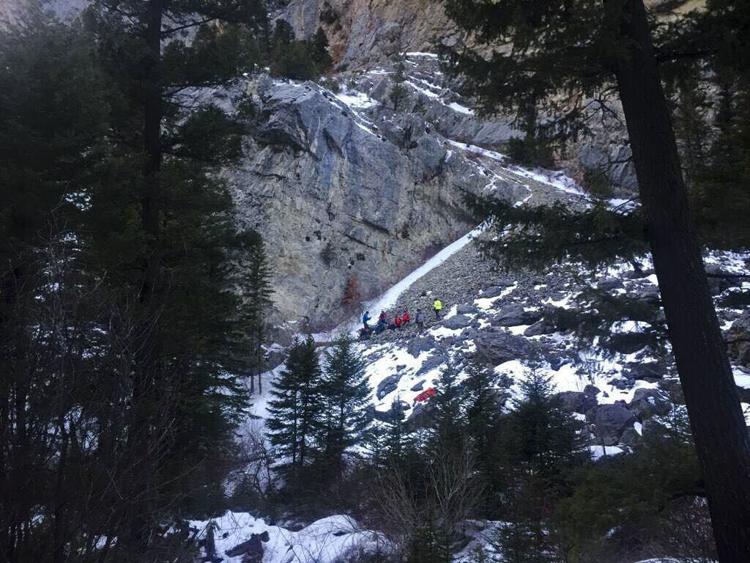 Deputies, Forest Service personnel and St. Peter's ambulance responded to the scene and determined that they would be unable to move Sean Cleary from his position without an aerial evacuation.
Because Reach Air medical service, which was also called to the scene, is unable to do a hoist evacuation, Two Bear Air was called to the scene, Dutton said. He said Flathead County Sheriff Chuck Curry and a paramedic from St. Peter's worked on the hoist, getting Sean Cleary from the area.
"Many thanks to Two Bear Air and crew," Dutton said.
He also lauded the response from Patrick Cleary and the other people on the scene.
"The brother recognized the severity of the injuries and prevented further injury, allowing us to make a good rescue."