Will Gorman has thoroughly enjoyed the whirlwind.
Six weeks ago the outfielder was pleasantly surprised when he was drafted in the 32nd round by the Arizona Diamondbacks. He played just one game in the Arizona League before being assigned to the Missoula Osprey.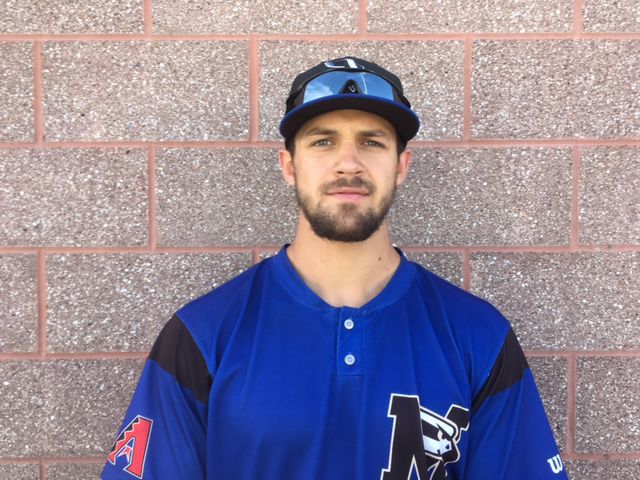 Now he's starting in left field for the O's, who remain in the thick of the race for a Pioneer League North first-half title despite Monday's 14-7 loss to the Idaho Chukars at Ogren-Allegiance Park.
It's hard to believe just two months ago Gorman was an honors student studying chemical engineering at NCAA Division III Rochester (New York) Institute of Technology.
"I'm not sure what the reasons were behind the decision but I'm not complaining," Gorman said of his fast promotion from the Arizona League to the Osprey. "It's an honor to represent RIT and be able to be the first guy that's been drafted from there in 34 years.
"I've always wanted to play pro ball. I had a good senior year in high school but that was too late to get attention. I just decided to go the DIII route and put a lot of focus on academics and athletics and hope for the best."
For Gorman, who sported a 3.58 grade point average at RIT, it's been a bonus playing for a team that's in contention for a title. On Sunday night he scored a critical run after drawing a walk in a win over Ogden. On Monday he hit a single and drew a walk.  
"At the end of the night winning is the goal," he said. "Just being able to look back on the night and think, OK, I did this here and scored a run that helped us win the game. That's a nice thing to be able to do.
"I've definitely enjoyed Missoula so far. I had a chance to explore downtown a little bit my last off day. The crowd's here are always great, really into the game. I haven't been able to fish yet but I'd like to do it before the summer is over."
Missoula starting pitcher Brady Muller, a Billings product, had a nightmarish first inning Monday. He was roughed up for six runs on four hits before being lifted with two outs.
The Chukars (16-18) added two insurance runs in the second and another in the third before Missoula answered. The O's trimmed their deficit to 9-3 in the bottom of the third thanks in part to a leadoff double by Brandon Leyton and an RBI triple by Ernie De La Trinidad.
The O's had two on with no outs in the fourth but failed to plate a run. They did score twice in the fifth as Andy Yerzy smacked an RBI double and Joey Rose scored on a wild pitch to make the score 9-5.
Missoula scored on a Rose RBI single in the seventh and a Francis Martinez home run in the eighth.
Billings (17-17) seized sole possession of first place in the Pioneer League North with its 6-3 win over Pioneer League South first-half champion Orem (24-10). Missoula is 16-18 and Helena is in third place at 15-19.
To win the Pioneer League North first half title, the O's need to finish a game ahead of Billings. If the teams tie, the Mustangs will be deemed champion because head-to-head they are 5-3 against Missoula.