Editor's note: Bobby Hauck's name has been bandied about this week because many would love to see him return as Griz football coach. Here's what he told Bill Speltz of 406MTsports.com last summer.
MISSOULA — The word is dominant.
Through snow, rain and bone-chilling cold, the Montana football team flattened a lot of foes under former coach Bobby Hauck. The snowy wins — over Appalachian State in a 2009 playoff game and in 2007 at Montana State — are my fondest memories in 11 years covering the Griz.
Thinking back on it — how Hauck's team's went 31-1 in the Big Sky Conference over his last four seasons — it's surreal.
Bobby was back in Missoula for a benefit this summer after spending time on Flathead Lake working on his water skiing. He loves Montana as much as ever, whether he's embracing the outdoors, reconnecting with Treasure State football pals or chatting up employees at the grocery store in Kalispell.
One word describes Bobby's coaching career: Winner. He cut his teeth with a Washington team that won the Pac-12 and the Rose Bowl and led UNLV to a rare bowl appearance. He currently serves as associate head coach for a San Diego State squad that won the Las Vegas Bowl last December after claiming a second straight Mountain West Conference title.
"But I'm most proud of the records and the championships at Montana," he told 406MTsports.com. "Then the people we produced out of the program. You start looking at what those guys are doing, not just in the NFL but in the community and around the state, those guys impress me."
It hurt a little when I found out Bobby's son signed to play safety at Northern Arizona. The Haucks (Bobby, Timmy, Tom) have had more impact on Montana football than any other family. 
It's going to hurt even more if Bobby is hired for a second FCS head coaching stint by someone other than the Grizzlies. That is, assuming someone in the Mountain West doesn't snap him up first.
Rest assured, Bobby is ready to step under center again.
"The day I got resigned at UNLV, I would have told you no," he said with a chuckle, alluding to his breakup with the Runnin' Rebels in 2014. "But I'm way reinvigorated again. I want to do it again.
"I don't know when or where that is. It's been rewarding the last couple years to have people call with interest. I would imagine I will do that again at some point, assuming I get the opportunity I want."
One thing Bobby did exceptionally well at Montana was keep his staff together. I think back on some of the good ones like Kraig Paulson, Rob Phenicie and Pete Kaligis.
"We weren't paying them much so it wasn't like they were getting rich," Bobby joked. "You provide a good working environment and loyalty goes both ways. Then I think the key component is you take ego out of it for everybody. Everybody has an ego in our business. But if it doesn't enter the decision making, you have everybody marching to the same beat."
Though he stays busy with his job, Hauck still keeps track of his beloved Grizzlies. He calls the opening of the $14 million Washington-Grizzly Champions Center a "monstrous deal."
"It's going to be a major thing for the football team and the athletic department," he said. "From both a recruiting standpoint and a functionality standpoint, what was there was not sufficient. Probably worse than that. It brings them out of the dark ages a little bit from a weight room/locker room/meeting room standpoint.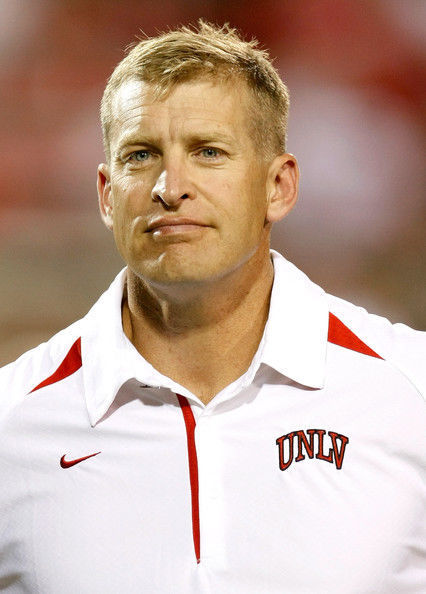 "Obviously the stadium is beautiful and one of the best places in the country to play and watch a game. But from a football standpoint beyond that, where the guys spend 90 or 95 percent of their time was substandard."
Hauck was a polarizing figure in Missoula. That goes without saying.
Some hold it against him losing the big one (FCS final) three times and running a meat-and-potatoes offense. Some blame him for recruiting players that fell afoul of the law.
But let's get this straight: Most every college coach in every sport with numbers is going to end up with an occasional bad egg. You think it's hard keeping track of your own two kids, try keeping tabs on 100 college-aged adults.
It's all ancient history now. We've all moved past Hauck's first stint with the Grizzlies.
But make no mistake: When Bobby was in Missoula, he was king of the Big Sky. That torch was passed on to Eastern Washington's Beau Baldwin, who bolted last winter for an assistant job at Cal Berkeley.
Who will be the next coaching king? It's going to be fun finding out.
With all the Grizzles and Griz Nation have going for them, shouldn't it really be Montana?