MISSOULA — She's in her first season as Northern Arizona's head coach, but Loree Payne is no stranger to Treasure State basketball fans.
"She was an excellent Montana high school player," said Montana women's basketball coach Shannon Schweyen, whose team will host the Jacks in a Big Sky Conference opener at 7 p.m. Thursday. "We recruited her really hard and she ended up choosing Washington.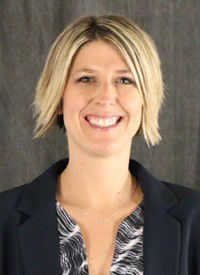 "She used to come to the Lady Griz camp and we have lots of memories of Loree. (Former UM coach) Robin (Selvig) used to make us stay up and visit and follow her around like a little puppy dog. She has gone full circle and coached at a lot of different places and it's neat to see her end up in the Big Sky."
Payne, who prepped at Havre, went to Northern Arizona after seven successful seasons in which she guided Puget Sound to a 130-58 record. Last winter she led the Loggers to a 26-3 mark using an up-tempo approach the Lumberjacks are now using.
Thursday's game is pivotal for Payne and Schweyen.
For Payne, it's a chance to make a splash in her league debut and end a four-game skid that has left the Jacks with a 3-8 record. For Montana (4-7), it's a prime opportunity to leave last season's 11th-place finish in the rear view mirror and build on momentum that has netted four wins in six December games.
"The week is pretty huge because of how we performed in conference last year," Montana sophomore guard Madi Schoening said. "We just really are eager to get that first win. Building our confidence will be huge."
Northern Arizona's record is a little misleading. The Jacks boast wins over Mountain West Conference favorite Boise State (62-60) and Pac-12 member Arizona (84-66). And five of their losses have been by 10 points or less.
"They've got some good scorers," Schweyen said. "The little guard that transferred from Loyola Marymount (5-foot-9 Olivia Lucero). Then they have a transfer from Boise State, Kenna McDavis, that's just been scoring it up for them as well.
"They're very capable of going on some big runs. They've come from behind in a lot of games and that's something that we've got to close out some fourth quarters and take care of business."
Lucero and the 6-1 McDavis are both averaging about 16.5 points per game. The Jacks average 75.5 points per contest, which is 16 more than the Lady Griz.
Just like last season, Montana will rely on its defense. The Lady Griz are allowing an average of 62.5 points per game, which is 13 fewer than the Lumberjacks.
Montana's physical style should serve it well in the rugged Big Sky.
"Taylor (Goligoski) put on some good pounds this summer lifting and working hard," Schweyen noted. "Lots of those girls live in the weight room and have put on some good weight.
"Jace (Henderson) is playing so much more physical this year, learning how to seal and work down in the post. And Hailey (Nicholson) is getting better all the time. Then we're adding hopefully our most physical player in (Caitlin) Lonergan."
Lonergan transferred from Montana State where she played volleyball in 2016. The 6-2 freshman post from Bozeman has yet to play a minute of college basketball but has shown a lot of promise in practice.
"It's a transfer situation and we've got to show she's been here one full calendar year," Schweyen said of Lonergan's status for Thursday, which was still up in the air Wednesday. "In order for her to be ready to play, grades have to be posted and we have to get them printed on a new transcript.
"It's going to be close. We may not know until Thursday or Friday or Saturday."
Chief among Montana's goals for conference play is to improve on its 37.2 percent shooting. That's easier said than done but Schweyen likes the progress her team has made in executing the offense.
"Jace (Henderson) has been a big surprise, so all of a sudden we're feeling like that's where we want the ball going more often," the coach said of her 6-foot starting forward from Billings.
"It's been a little bit of a learning curve on our end as coaches about where we may want more of our shots coming from. We've tweaked a few things and it's been good."