On a brilliant afternoon last March, Robin Pflugrad walked the sidelines at Washington-Grizzly Stadium with a big smile on his face.
A year earlier he was fired by University of Montana President Royce Engstrom as head coach of the Griz football team after a series of off-the-field incidents involving his players. That was three months after he led UM into the semifinal round of the FCS playoffs where it lost a close call at Sam Houston State.
Pflugrad landed on his feet this past February when he was hired as offensive coordinator at Weber State. Why, then, was he hanging around Hoyt Field in March?
He simply wanted to encourage his ex-players as they tested their skills in Montana's annual pro day – players who helped forge memories that Pflugrad will never forget.
The coach will be back at Washington-Grizzly Stadium wearing purple on Saturday when his Weber State team takes on seventh-ranked Montana at 12:07 p.m. His Wildcats (1-9) have a steep climb against the Griz (8-2), but the mild-mannered Pflugrad wouldn't miss it for the world.
"The last 2 1/2 weeks I've gotten so much support about coming back," said the coach, whose team arrived in Missoula late Thursday via bus. "After that entire situation happened, if I can sit back and say, 'Well, a lot of this was positive' ... I mean people really respected what we did in a short amount of time.
"Whether it's a friend, Quarterback Club member, a faculty member at the University of Montana, a business owner downtown, someone all the way across the state, they've all said, 'Coach, don't ever forget, this is your football team.' When I hear that over and over, sure it brings back some tremendous memories."
+1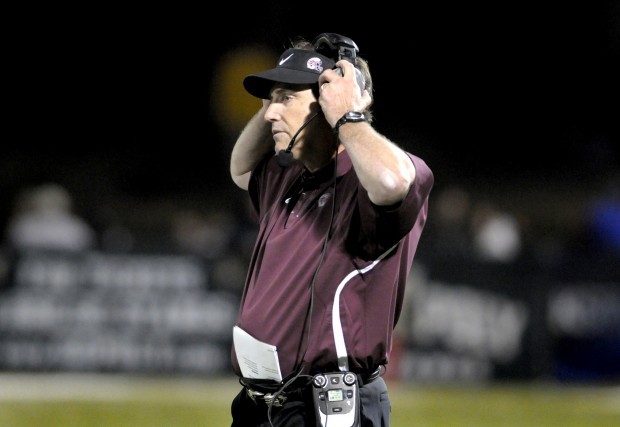 Pflugrad still has strong feelings about what transpired 21 months ago. He and Montana athletic director Jim O'Day were informed by Engstrom their contracts would not be renewed. It was a dark time for Griz athletics and the image of the university suffered.
"There were some political things we couldn't control," Pflugrad said. "There were a lot of things on Royce's desk and he had to do something.
"Did he do the right thing? Obviously I don't think so. As much correspondence as I have with that football team, I know to this day they don't think so. They think he made a big mistake. You know that's what keeps me going, is knowing that team knows the president made a mistake. That's what keeps me fired up every day."
Pflugrad is proud of what he and his staff accomplished in his two years at the helm. Many of the current Griz were recruited by the coach and his staff, including quarterback Jordan Johnson and wide receiver Ellis Henderson.
Pflugrad still remembers sitting in the Johnson family's living room on a recruiting trip in Eugene, Ore.
"I saw him do things that I thought Dave Dickenson did," the coach said, referring to Montana's most beloved QB, who played in the 1990s. "I thought this guy can win a national championship. I'm proud of what he has done and overcome. I'm proud to be associated with him.
"And obviously I've always supported him," he added, referring to a 2012 comment he made after Johnson was accused of a crime for which he was found not guilty. " ... Part of coaching is to develop our players on and off the field, not just to dismiss them. We can't just recruit a guy and then if a couple things come up, well are we just going to get rid of every player if there's a blemish along the way? I think that's a coach's job to develop, not dismiss."
Pflugrad's plan was to coach in Missoula until he retired.
He believed in his heart Montana was his "niche." His two children were born in the Treasure State. His wife, Marlene, loved Missoula and was active as a volunteer.
He envisioned his Grizzlies winning a national championship. If not in 2012, then surely in 2013.
"When that's pulled from you in a very abrupt fashion, you have to move on," the coach said. "So all of a sudden I'm staring in the mirror saying, 'Hey big boy, it's time to move on. Life isn't fair.'
"That's what you tell your players every day. Somehow you have to find a way and through adversity you improve."
Pflugrad, who gives a great deal of credit to the current Montana staff for reviving the program, says he's eternally grateful to O'Day and former UM President George Dennison for giving him a chance to lead the Griz. Likewise, he's grateful to Weber State coach Jody Sears and athletic director Jerry Bovee for giving him an opportunity to call plays for the Wildcats.
"I'd like to say I just call the ones that work," he joked.
The 2011 Big Sky Conference Coach of the Year would love to have a head position again someday. For now, he and the rest of the Weber coaching staff are fighting to save their jobs. Sears is 3-18 in two seasons at the helm and what he and his staff need more than anything is time to rebuild their program through tireless recruiting.
"College should be about second chances and I'm very disappointed I didn't get a second chance," he said of his UM experience. "Sometimes I wonder what was even the first chance? OK, I was penalized for what?
"But what I and Marlene have experienced is just a tremendous amount of support from the people of Montana since leaving there. It was amazing. I mean simply amazing the response."
Asked what he expects Saturday, Sears voiced his respect for his offensive coordinator.
"I know there's going to be a lot of emotion for all of us going back up there with Coach Pflugrad," he offered. "He means a lot to us.
"I know how things went down up there. It was an emotional time. But at the same time, too, we're leaders, and we've got to go up into a hostile environment and play good sound football."