MISSOULA — Brooklyn Weisgram believes her Missoula Sentinel softball team is better equipped to make noise at the State AA tournament this season.
The Spartans punched their ticket to state for the second straight year with a pair of five-inning blowout wins Tuesday over visiting Missoula Hellgate, 20-1 and 11-0. Now comes the most important part of the season — an opportunity to improve on last year's 1-2 performance in Montana's showcase tourney in Helena.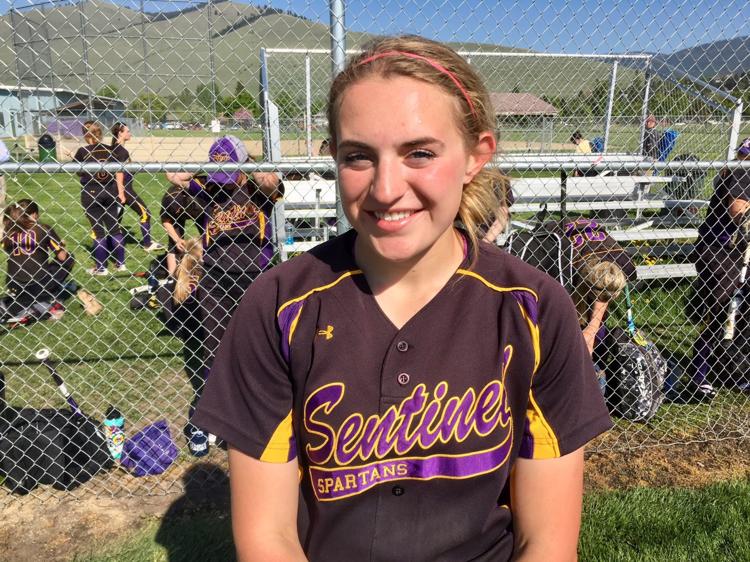 "We have nine seniors this year and we have a shot at anything, it's anybody's game," said Weisgram, a left fielder who last month signed a National Letter of Intent to play for the University of Montana. "We're very strong defensively and offensively."
Spartans senior shortstop Taylor Holmes believes her team is physically and mentally tougher this time around.
"Our first game is against Butte and we split with them this season, so right off the bat it's going to be a nerve racking game," said Holmes, whose team will battle the Bulldogs in its state opener Thursday, May 24, at 2 p.m. "I think we're going to be ready for it."
Perhaps the most telling aspect of Tuesday's sweep was the way the Spartans behaved afterwards. There wasn't a lot of celebrating and you had the feeling that merely getting to state is not enough this time.
Sentinel needed just one inning to put the Knights in a giant hole in the first game. The Spartans scored 11 runs in the bottom of the first, benefiting from RBI singles by Mackenzie Wright, Taylor Brinkman and Shelby Dunwell.
Sentinel registered 10 hits in the opener and cashed in on 12 free passes issued by Hellgate's pitcher. Brinkman led the Spartans with two hits, including a home run, and two RBIs.
Hellgate was again victimized by a monster inning early in the second game. This time the Spartans scored 10 runs in the top of the second.
Kayla Daily delivered an RBI single, Weisgram an RBI double and Mariel Warren an RBI infield single. Brinkman, who earned the win in the pitching circle in the second game, was also the big hero at the plate with her grand slam home run to top off the second inning, giving her team an 11-0 lead.
The Spartans didn't score again. Coach Dustin Delridge made sure all of his athletes played and Grace Hardy came on in relief of Brinkman in the circle, coming through with the scoreless innings.
"There's a lot of fun girls in this group and a lot of different personalities," Weisgram said when asked what it's like to play for the Spartans. "You have a lot of girls who are just very fun to be around. I look forward to seeing them every day in practice."
Holmes believes her team's chemistry will serve it well at state.
"The most important thing is we're all supporting each other and keeping a positive attitude," she said. "Whenever someone gets down we're there to pick each other up, so that's definitely the best part of our game right now."