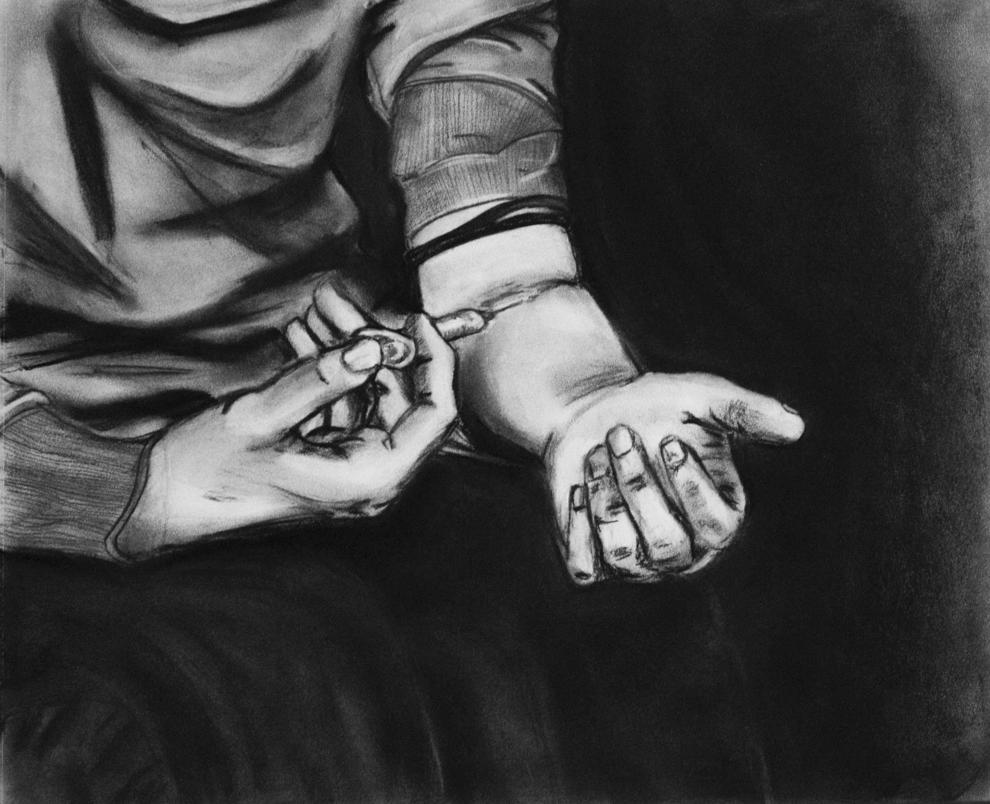 In the final months of Amanda Davis' pregnancy, a drug court ordered her to attend a residential addiction treatment center for her methamphetamine use.
Davis went through the motions of treatment, but planned to inject meth again soon after her baby was born.
"My intentions were not to stay sober," Davis said. "My intentions were just to … get off the radar."
Those plans changed at Missoula's Carole Graham Home, a live-in addiction program for women who are pregnant or who have children. The home's supportive environment and rigorous schedule, which includes twice-a-week behavioral therapy, helped Davis believe that she could make it without drugs. She has been sober 19 months.
Medical experts say pregnancy is a strong incentive for women to recover from addiction. But in Montana, treatment programs that accept women during pregnancy and can also house their children are few and far between. Inpatient treatment, such as intensive 30-day programs, do not allow women to bring kids. Families are admitted to only a few residential programs like the Carole Graham Home, which provide a home-like environment while clients complete outpatient therapy and learn life skills.
Despite growing need, treatment professionals say state funding and federal rules make it difficult to operate, let alone expand. That has left women who want help stuck on wait lists, sometimes for weeks.
Fewer than one in 10 Montanans who search for treatment find it, about half the national average, according to the National Survey on Drug Use and Health. It's even harder for pregnant women. Only 7 percent of the state's treatment providers have programs specifically for pregnant women or those who recently gave birth, compared to the national average of 21 percent, according to the survey.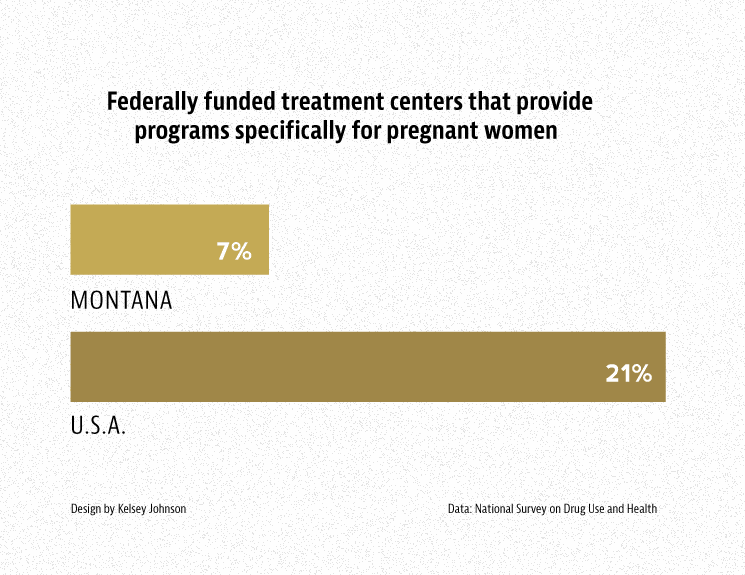 Medicaid rates harm treatment center finances
Two Montana treatment centers serve the bulk of pregnant women in the state, but the wait can be weeks, and neither inpatient program allows women to bring other children with them.
The Recovery Center in Missoula and Rimrock Foundation in Billings have a combined waiting list of about 250 people with Medicaid coverage. Women who give birth before being admitted go back to the bottom of the list. If women deliver before completing treatment, they must leave, because inpatient facilities cannot accommodate kids, program directors said.
The handful of residential treatment centers that do accept children along with their mothers also often have lines.
Rimrock Foundation Executive Director Lenette Kosovich said many treatment centers cannot grow because they barely pay the bills as is. She is one of several recovery professionals who said Medicaid, which pays for much of drug treatment, does not cover the actual costs. The flat daily rate paid by Medicaid is less than half of what private insurers pay for the same care. And the number of patients covered by Medicaid grew when the state expanded the program in 2015.
The rate also doesn't include fees for doctors and advanced practice nurses. Tammera Nauts, director of Recovery Center Missoula, said she has been advocating the past few years for a change in state rules to include those fees, but state leaders have not been persuaded.
It could get worse. This summer, Gov. Steve Bullock proposed a 3.47 percent cut to Medicaid reimbursement rates as well as shrinking the list of services it would fund. Montana lawmakers delayed those changes until after the 2019 legislative session, but the Department of Public Health and Human Services could restart the process.
UPDATE: Shortly after this story published, legislators dropped their objections to the proposed rules, allowing the department to immediately move forward with a 2.99 percent rate cut.
If the state cuts Medicaid rates, Nauts said she would have to deny some patients with Medicaid in favor of those with private insurance.
In a way, that's already happening, as the Recovery Center only uses up to 40 percent of its beds for patients covered by Medicaid. At Rimrock, it used to be that one-third of Rimrock patients were covered by Medicaid. Since the state expanded the program, Kosovich said 62 percent are.
To make up the budget gap created by more patients bringing in lower payments, Kosovich has raised rates on private insurance companies. She expects the foundation will face a shortfall of a half-million dollars in next year's budget.
"How do you make that up?" she asked.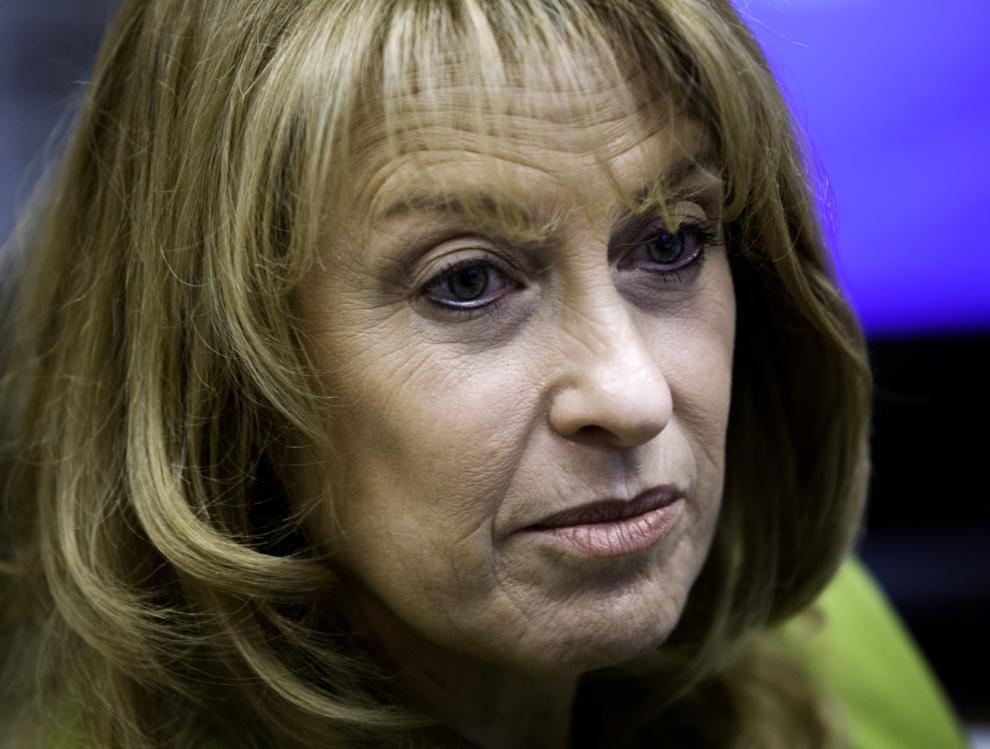 Nauts said Recovery Center already operates in the red, only staying afloat thanks to cash infusions from its larger, partner organization, Western Montana Mental Health Center. It is unclear how much longer that might continue. The group announced layoffs earlier this month that would cut care for more than 200 patients.
One potential way to fix these budgets is through federal block grants, which have long been the primary source of funding for under-served populations seeking addiction treatment. Since Medicaid expansion, some of that money has been freed up, which means the state could reinvest them in helping keep treatment centers in business or even expand.
When asked if such a helping hand was anywhere in sight, Nauts responded with silence, punctuated by a laugh.
"You can say the state budget crisis has usurped any forward momentum on considering the voices of the state providers," Nauts said.
Zoe Barnard, Montana's Addictive and Mental Disorders Division director, said the state plans to use these funds for "community-oriented programs" such as peer support services rather than adding treatment centers that house patients.
Women can have a higher need for inpatient or residential services so they can leave homes where they face abuse or because they might otherwise be unable to find child care while in treatment. Nearly every woman interviewed for this series said access to safe housing was a critical, but tough-to-find, key to their recovery.
Not enough money for housing pregnant women
Insurance is supposed to cover the cost of providing care, while other sources pay for the daily bills of operating a treatment center.
Residential centers can be the most costly because so much of what makes them work — a home-like environment, life-skills lessons, a 24/7 house mom, and child care — are not medical services and are not covered by insurance. Nor are the typical overhead costs of a business, such as rent, supplies and employee benefits.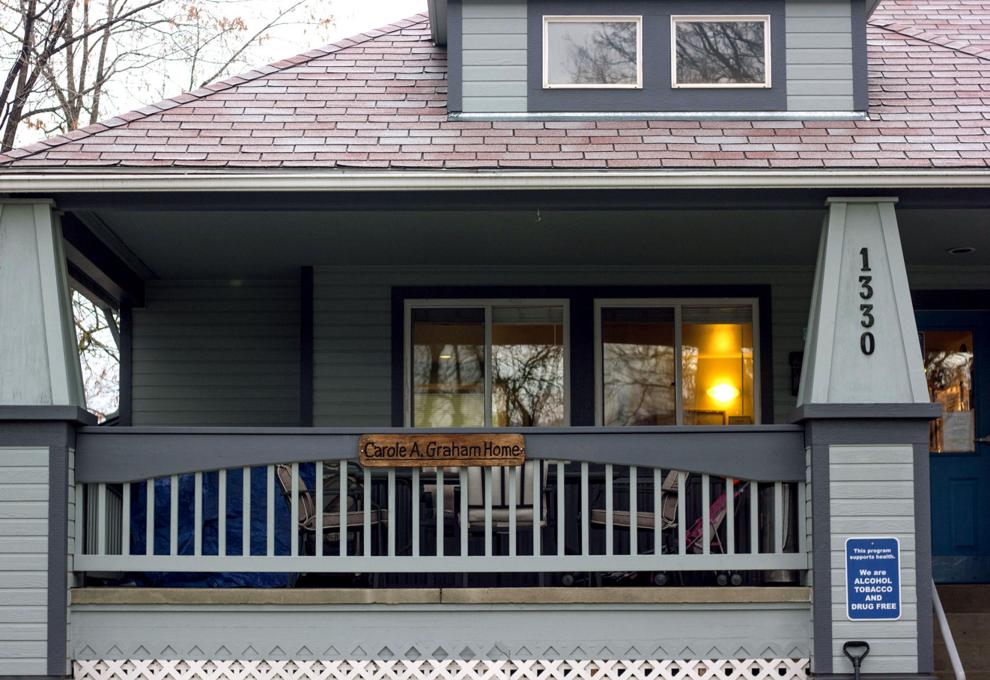 The Carole Graham Home in Missoula, where Davis now lives, uses a federal grant to pay those bills.
Director Bonnie Stewart said she's already operating at bare bones: The home has had as many as 12 employees, but it now has only eight. If state leaders slash Medicaid rates further, Stewart said she might have to cut her only case manager, who creates daily schedules for women, connects them to the community and helps them navigate next steps.
Nauts, who plans to open two recovery homes for mothers and children, is also keeping an eye on potential Medicaid cuts. If any go through, it could mean less service for people like Davis, who said her time at the home has been critical to getting off drugs.
Davis once lived with her family in a three-bedroom home in Spokane. She managed a local Land's End clothing shop, went to college on and off, and looked after her children at night.
After a divorce, she dated a man who had a drinking problem, and soon she developed her own alcohol habit. The next boyfriend didn't drink, but he smoked methamphetamine. When he offered some to her, she smoked it. She was 30 at the time and had never before touched drugs.
Within a year, she lost her job, her house and her kids.
Soon after learning she was pregnant, drug court ordered her to the Carole Graham Home.
"We're family here," she said, as tears started spilling. "We have a home, we have support and people really believe in us. And no one's really ever believed in us before."
Federal rules leave treatment center half-full
Funding isn't the only barrier for accepting more patients like Davis.
Treatment centers can only receive federal funding, like grants or Medicaid, if they are treating no more than 16 people at a time. The federal rule was designed to prevent "warehousing" of mentally ill patients in large institutions. At Rimrock, following that rule has meant only half of available inpatient beds are in use. Most facilities in Montana simply build to that size even if the community's need is greater, as it often is.
In 2015, the federal government began allowing states that expanded Medicaid to apply for an exemption to the 16-bed limit, recognizing programs could be flooded by people able to pay for care for the first time. Five states have received them. Despite the urging of Rimrock's Kosovich, Montana has not applied.
Barnard, from the Addictive and Mental Disorders Division, said she has talked about the exemption with Kosovich, but she's unsure if the state will go that direction. She argues that it's not as simple as asking for one change. Instead, she said, it would require changing Montana's entire strategy for treating mental health and addiction treatment.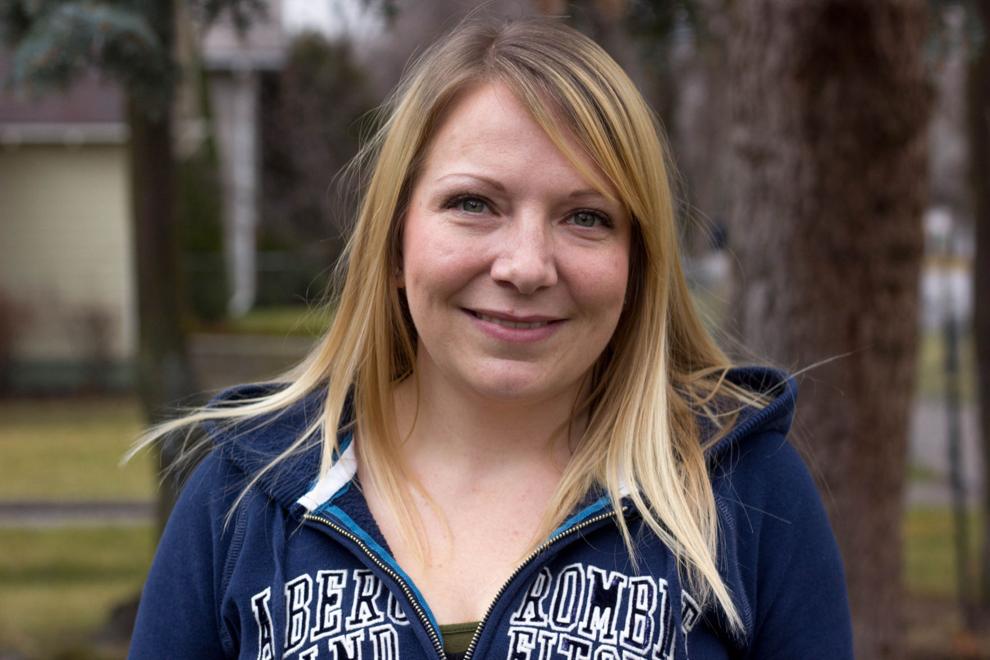 Forced into treatment, woman finds success
Davis was lucky to be placed into one of the few Montana addiction programs that accept women who are pregnant or who have kids.
Shortly after delivering her daughter, now just over a year old, Davis reconnected with family. Last winter, she spoke with her 11-year-old son and 13-year-old daughter for the first time in two years. Now they talk every Sunday, and they visit her once a month.
Davis said she has learned to believe in herself again. She plans to attend college in the spring to major in nonprofit business.
In November, Davis celebrated her 18-month "sobriety birthday," receiving a special coin to mark the occasion. It's the longest she has been sober since she was 25.
"To be 18 months sober feels really, really good. I love that my youngest baby, she'll never remember me as an alcoholic or a drug addict, and that's really awesome."