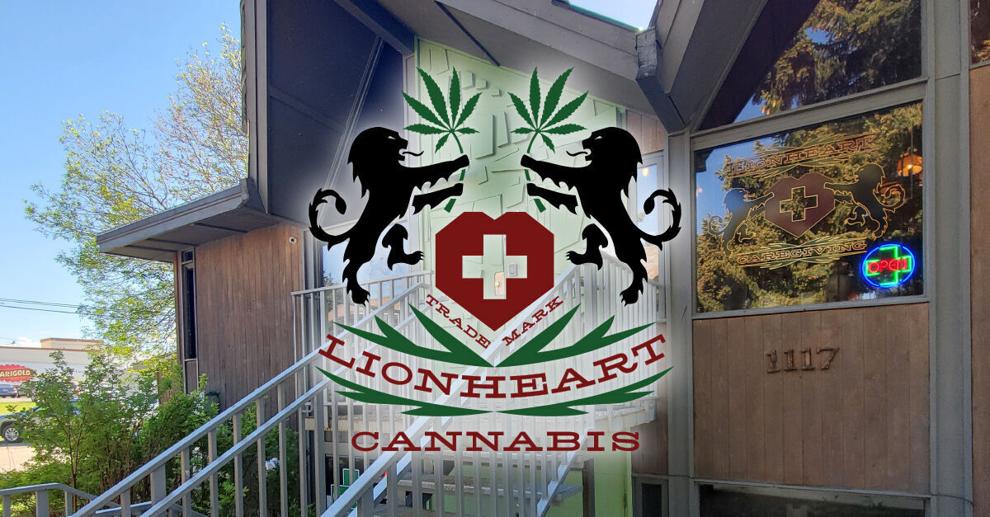 The vast array of cannabis products available in Montana for adult use can make the shopping experience a bit overwhelming.
"Identifying the right cannabinoid profile, method of usage and dosage is very important," said Chris Fanuzzi, owner and founder of Lionheart Cannabis, Montana's leading medical and recreational cannabis provider. "Each method produces a very different feeling. Our trained budtenders can help individuals find their personal tolerance preference in terms of THC and CBD concentration levels, as well as what method might work best for them."
In business since 2007, Lionheart focuses on quality products, compassionate patient care and educational awareness among clients. In addition to its headquarters in Bozeman, the company has five cultivation facilities throughout Montana, as well as dispensaries in Billings, Butte, Helena, Great Falls (Herbal Bliss), Kalispell, Livingston and Missoula.
To help you get familiar with the most common cannabis product categories, Fanuzzi provides an overview and some tips.
Topicals
"Topicals can be a great natural option to help ease aches and pains, sore muscles, skin conditions and more," Fanuzzi said.
While ongoing research suggests that CBD does have anti-inflammatory and antioxidant properties, Fanuzzi said feedback from his customers also reflects the pain relief they appear to find. Salves, pain patches and roll-ons with essential oils are some of the most common topicals available. Tinctures (dropperfuls) can also be applied as a topical. Prices vary according to size, ingredients and THC-CBD levels.
Infused products
Infused products, which are combined with a concentrated marijuana oil during preparation, can include everything from edibles, gummies and capsules to hard candies, honey and caramels, to name a few. Lionheart also offers sugar-free brownies, apple crumble cakes and cookies, as well as a variety of seasonal products with flavors such as pumpkin spice, peppermint, candy cane and huckleberry.
"Because of the difficultly in monitoring consistent levels of THC in every bite of a brownie or chocolate, first-time users need to be cautious not to overindulge," Fanuzzi said. "Gummies and other edibles taste great and are easily ingested, so if you are unsure, start with a dosage of five milligrams or less, and wait an hour or two before ingesting a second one. Or, consider using a tincture with its controlled dosage initially."
Flower
Also known as a bud, the flower is the smokable part of the cannabis plant. Buds are cultivated in the Lionheart facilities, where they are harvested, dried and cured. Buds are most commonly rolled into a joint, smoked out of a pipe or used in a bong. Users experience the effect almost immediately because the cannabinoids enter the bloodstream directly through the lungs. A high can typically last one to two hours. Fanuzzi said the buds are very popular because of their affordability and ease of use, but consumers need to be aware of the THC and CBD levels they are selecting and should wait a couple of minutes between puffs to better monitor their first experience.
"Some flower strains require less usage," Fanuzzi said. "If someone wanted to actually smoke a whole joint, for example, there are some flower strains that are better for this; other flower strains are too strong for this."
Concentrates and extracts
Stronger than buds, concentrates contain the cannabinoids and terpenes (a naturally occurring chemical compound) that are left once the plant's impurities and excess materials are removed. Concentrates can be vaporized using a dab rig, similar to a bong bowl, or with a vape pen and pre-filled cartridge.
Information provided is for educational and informational purposes only and does not supersede any medical advice given by a physician. Cannabis is still considered a schedule 1 controlled substance and is illegal under federal law. Adults who consume cannabis must keep cannabis products away from animals and out of reach of children. Note that the intoxicating effects of cannabis can sometimes be delayed, so do not operate a vehicle or machinery after consumption. Use of cannabis during pregnancy or while breastfeeding may be harmful. By purchasing cannabis from a dispensary, you are assuming the risk of any damage or loss that occurs during its use.
---
This content was produced by Brand Ave. Studios. The news and editorial departments had no role in its creation or display. Brand Ave. Studios connects advertisers with a targeted audience through compelling content programs, from concept to production and distribution. For more information contact sales@brandavestudios.com.