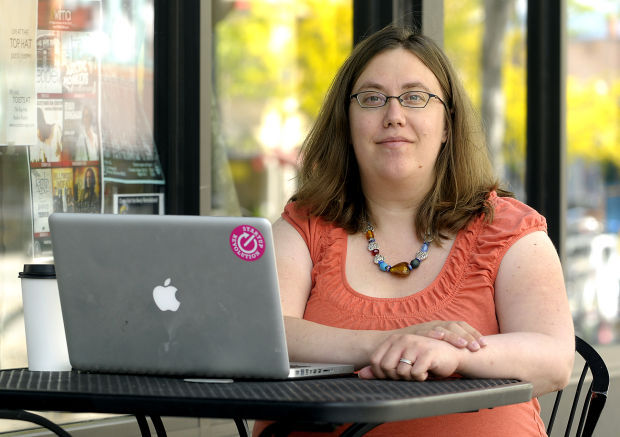 In 2005, as Jenn Stephens finished up her MBA degree at the University of Montana, she was faced with an important question: "How am I going to make a living?"
With her partner Nathan, she approached this question by looking at what others were doing. What they saw was that many graduates with technical talents were leaving Montana after school.
"Montana's economy is all about natural resources," she said. "We thought it should be more about mental resources."
Now, Stephens telecommutes. She's a social engagement strategist for FullQuota, a content marketing firm based in Reston, Va.
But that's really only part of Stephens' story. There are many happy telecommuters living in western Montana. What makes Stephens stand out is her commitment to the area as a "community connector."
Stephens and now-husband Nathan co-founded the Montana Web Designers and Developers Association in 2007.
The association is a local networking and advocacy group with a large following on LinkedIn and Facebook. Its mission is to connect Montana Internet professionals, developers and firms that are graphic or web designers, web programmers, media and graphic artists, Internet service providers, marketers and consultants, as well as industry insiders and innovators.
Stephens believes the key to advancing technology in western Montana is connecting people.
It's a who-knows-who game, she said, and the Web Designers Association is about helping people make those connections.
"It is a grass-roots approach" that Stephens believes will lay the foundation for more lasting technical economic development. After six years of networking, the group has more than 500 followers on LinkedIn, and an even larger following on Facebook.
Through the success of the Montana Web Designers and Developers Association, Stephens has been involved in a range of projects and initiatives, including Missoula BarCamp and StartUp Weekend, which took place in Missoula in February.
The business news you need
With a weekly newsletter looking back at local history.