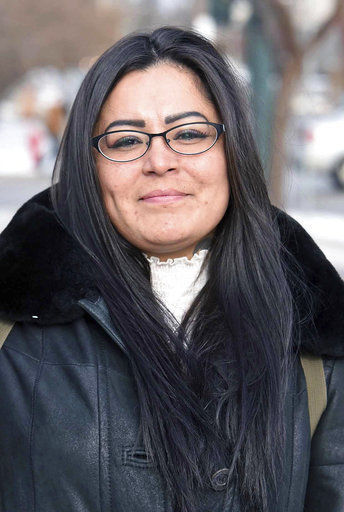 BISMARCK, N.D. — A federal judge has ordered a Denver woman to remain jailed in North Dakota while she awaits a spring sentencing for shooting at law officers during protests against the Dakota Access oil pipeline.
U.S. District Judge Daniel Hovland refused to grant a request by Red Fawn Fallis to be returned to a Fargo halfway house from which she went missing for an entire day last month.
Hovland cited a "lack of candor" by Fallis, saying she thwarted efforts to find her by turning off her cellphone and refused to answer questions about her whereabouts upon returning to the halfway house Jan. 18. She was jailed for violating conditions of her pretrial release.
You have free articles remaining.
The ruling was issued late Friday, and Fallis' attorneys did not immediately respond to a request for comment Monday. They had argued in court documents that aside from the one slip-up, Fallis had been an "exemplary" resident at the halfway house for three months, earning furloughs, working to further her education and helping out at a food bank. They also said a return to the halfway house might aid Fallis after she's sentenced.
Fallis, 38, was accused of firing a handgun three times during her October 2016 arrest. No one was hurt. She pleaded guilty Jan. 22 to civil disorder and a weapons charge. Prosecutors have agreed to recommend a prison sentence of no more than seven years, though Hovland can go as high as 15 years when he sentences Fallis on May 31 in Bismarck.
Fallis apologized during her plea hearing for the halfway house incident but did not say where she had been that day, telling Hovland only that she "needed some time to really think about things" and that she was struggling with the fact she has no family in North Dakota to lean on.
Fallis' protest arrest was among 761 that authorities made in southern North Dakota during the height of protests in 2016 and 2017. At times thousands of pipeline opponents gathered in the region to protest the $3.8 billion project to move North Dakota oil to Illinois.
The pipeline has been operating since June. Opponents fear environmental harm, and four Native American tribes in the Dakotas are still fighting it in court. Texas-based developer Energy Transfer Partners says it's safe.