In March of the year 1900, 15-year-old Robert C. Ward set out from Minnesota on a journey to the Klondike in Canada with dreams of striking it rich in gold country.
Like many young adventurers who sought to make a fortune in the far North, Ward didn't have a lot of financial resources. He made it as far as Missoula before he went completely broke and couldn't travel any farther.
So, he made lemonade out of lemons. In 1917, he decided to open a jewelry and watch repair store on Third Street in Missoula, and later added fishing tackle and gunsmithing services. Now, a century later, Bob Ward's Sports & Outdoors is celebrating its 100th birthday, with parties planned for the five stores across the state that employ more than 200 people.
The largest and oldest sporting goods retailer in Montana, the company wants the celebration to last for the rest of the year. It's not every day that a locally owned company hits the century mark, after all.
"For a company that started because my great-grandfather ran out of money in Missoula, Montana, 100 years and counting is a pretty good run!" said Chad Ward, president of Bob Ward's.
In fact, the company has been owned and operated by four generations of Wards. Robert C. Ward and his wife had eight children, six of whom were boys, and all six followed in his footsteps. He called the original store Bob Ward & Sons.
Ryan Corwin, the company's marketing manager, said that they've been planning the celebrations for the past year.
"There's going to be a massive sale and huge prize giveaways with $10,000 worth of both product prizes and adventure trips," he said. Bozeman, Butte and Helena will have their celebrations on June 10, and Missoula and Hamilton will celebrate on June 17.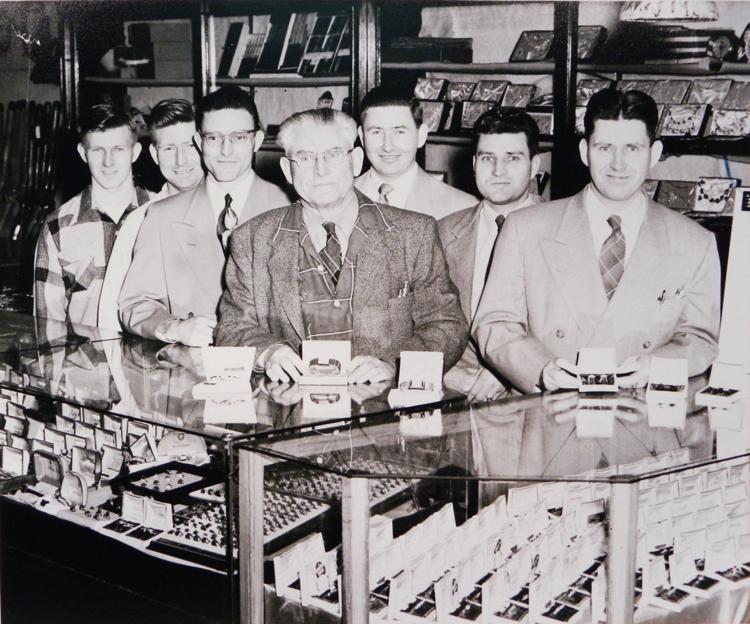 The original Bob Ward was a colorful character. In the 1920s, he invented a popular lure, the Ward Wobbler, that became famous for trout fishing on local lakes and streams. At the age of 69, he was featured in "Ripley's Believe It or Not" after he killed a 250-pound black bear with a bow and arrow. He then became the first person in the country to import wire-haired griffons from Germany. The highly trained hunting dogs earned him a national reputation for breeding and training.
After returning from World War II, Bob's oldest son Irvine expanded the business into retail and sporting goods, a move that probably led to the company's success and longevity. He also moved the store to Higgins Avenue, where Five On Black is currently located.
In the 1970s, the store moved to "Malfunction Junction," near the intersection of Brooks, Russell and South Avenue. In the 1980s and '90s, Ward's grandson Keith Ward opened other locations across the state. The Missoula location eventually moved into its current home near the Southgate Mall complex. In 1999, the company launched its online retail store, BobWards.com.
Corwin said the online business is the most rapidly expanding portion of the company.
"We have a lot of customers in Montana, obviously, but we also sell a lot to customers in New York, California and Texas," he said. "One of our advantages is that Montana has no sales tax, so that is a great advantage for us to sell out of state."
Corwin said that the company strives to give customers more than just a great price on products. They also do their best to have staff members who are experts in the gear and outdoor recreation.
"We're not just selling people gear, it's also the knowledge," he said. 
Chad Ward said that although online retail has allowed the company to play on a global stage, the owners have never forgotten the company's roots.
"We're here because of dedicated and loyal customers and staff," he said. "I'm struggling to find strong enough words to express our gratitude to everyone in Big Sky country."