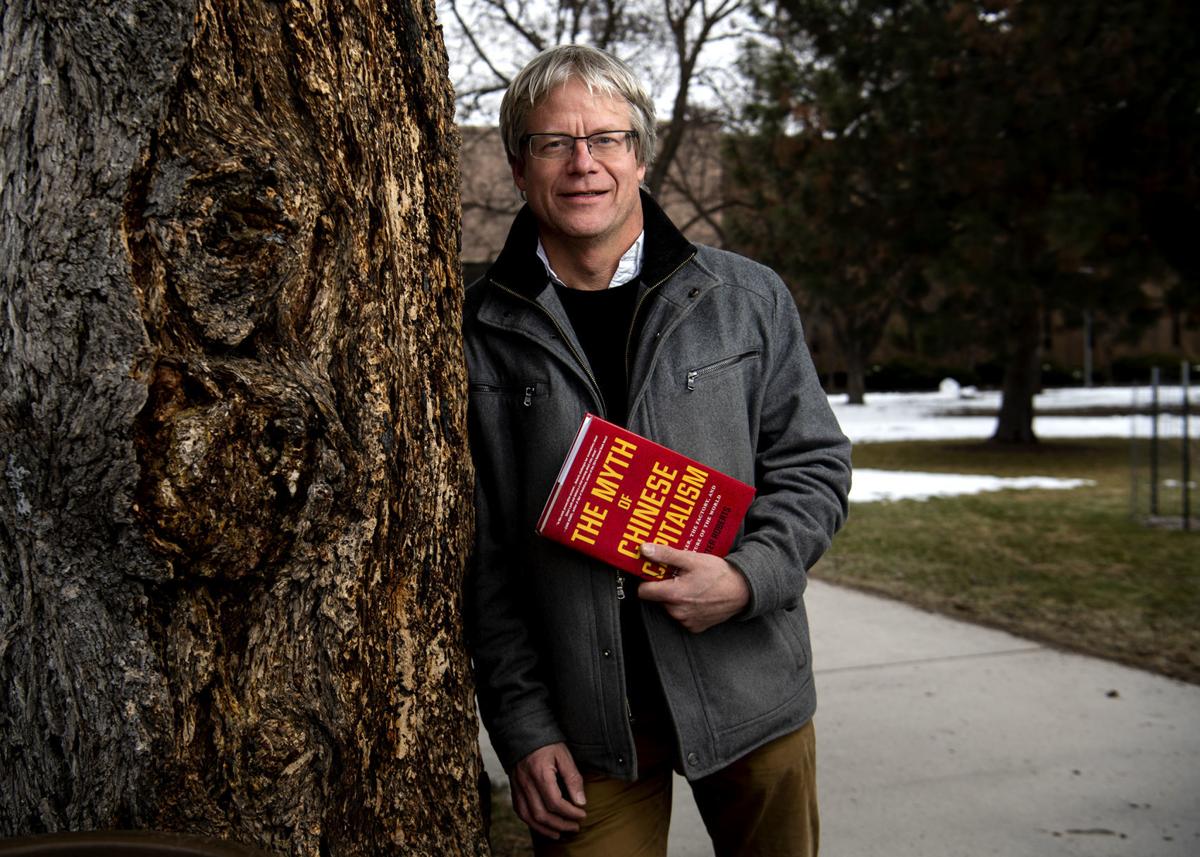 A Missoula author and longtime business journalist in China says the economic impacts related to the coronavirus scare are going under the radar. Dexter Roberts spent more than two decades reporting on China for Businessweek and Bloomberg. Now, he's back in Missoula and is about to publish a book called "The Myth of Chinese Capitalism: The Worker, The Factory and The Future of the World."
Because the Chinese government has imposed lockdowns and quarantines to battle the spread of the deadly virus, that's halted workers from going into factories and slowed the Chinese economy. News outlet CNN called it an "economic pandemic" and The Guardian's headline screamed "Will coronavirus trigger a recession?" The fears are well-founded because the Chinese economy is closely intertwined with the global economy.
"First of all, people are actually not cognizant of how serious the impacts are on the Chinese economy," Roberts explained. "It's hitting manufacturing, it's hitting services, it's hitting demand and hitting production. It's affecting internal trade, external trade, everything's covered for them."
Travel of people and goods has ground to a halt in many places and slowed around the globe, he noted.
"Transportation has collapsed for them," he said. "Freight, shipping, rail, road, air, all of it's gone off a cliff. For the global supply chain, it's a huge blow."
Roberts said many migrant workers who went home for the Lunar New Year celebrations now don't want to go back to the cities for work for fear of catching the virus.
"And when they do try to go back, they simply can't," he said. "There's all these reports of cities turning migrants away from the border and, more dramatically, in some cases they tried to basically run them out. Local economies are getting hit. And when there's a serious coronavirus outbreak in a town, the first people to lose their jobs are government officials."
He said that situation has led to a labor shortage.
"All the factory workers are migrants, and they're not going back right now," he said. His book is largely focused on how China's huge population of migrant workers is "basically being left out of the economic miracle" that happened in China since economic reforms in 1978.
The world economy was already being dragged down by President Donald Trump's trade war, which imposed tariffs on Chinese imports into the United States. Those tariffs are paid for by American consumers. The Chinese have imposed retaliatory tariffs on a variety of U.S. exports as well.
"So this is coming on challenges that were already there," Roberts explained.
Bob Seidenschwarz, a financial advisor in Missoula and the president emeritus of the Montana World Affairs Council, said most people don't realize how fragile the global supply chain is.
"When it works it's the most beautiful thing in the world, but take one little thing out of the middle and it spreads across the world," he said. 
In a quarter or two, businesses might start to see a problem getting supplies, he noted.
"The implications could be really messy as it goes on," he said. 
The Missoulian interviewed Seidenschwarz and Roberts on Feb. 19. By Feb. 28, after two days of drops in global stock markets, their words were prescient.
"The market was already overstretched," Seidenschwartz explained. "What starts to really sink in is the disruption to the supply chains, and that means businesses initially domiciled in China are starting to see goods and services not being able to get where they need to be, i.e. not selling so not making money."
That, combined with government officials using the "p-word" — pandemic — and companies revising their earnings expectations, caused a sell-off in the markets.
"Travelers are reassessing plans and markets hate uncertainty," Seidenschwarz said. "We're getting the perfect storm right now. What you now have is people reacting, and fear coupled with tangible evidence. And the next big word — recession — starts getting thrown around and it gets ugly politically."
Seidenschwarz noted that "seasoned money managers" take advantage of these situations by not panicking.
"When investing in the market, you're not just buying stocks and flipping in and out," he said. "You're becoming a partner in their business. So are you doing that for three or six months or are you thinking about several years?"
The bottom line, Roberts said, is that any kind of ripple in China's economy will radiate to Montana, the United States and the world.
"People are not aware just how significant this could be for the global economy," he said.
Patrick Barkey, an economist and the director of the Bureau of Business and Economic Research at the University of Montana, said fears are causing stocks to plummet.
"The virus is already affecting Missoula in the form of every retirement plan and every stock portfolio," he said. "So that's one sense. There's countless other ways."
Mortgage interest rates have fallen in the United States, but Barkey's not sure it's related to coronavirus.
"I was just at a national conference, and the standard story goes something like this," he said. "Whenever there's something really scary, people pull their money out of wherever it is and put it someplace safe. In a lot of people's minds the United States is safer than other places. And when they do that, interest rates get driven down."