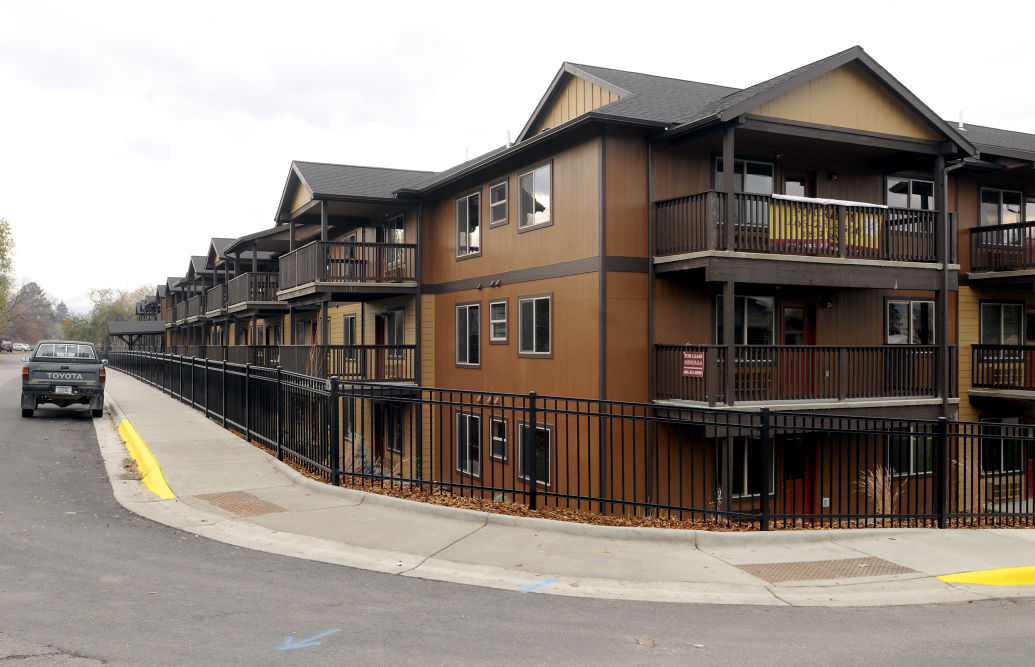 Missoula Property Management is not a new company, having been around since 2003, but it has recently taken over management of some fairly large additions to multi-family apartment living options in Missoula.
Sherrie Featherly, a licensed property manager and the owner of Missoula Property Management, said her company now manages 975 properties and has 10 full-time employees.
They manage the brand new, 60-unit Midtown Apartments on Third Street across from the Good Food Store, which feature energy efficient heating and cooling, innovative sound mitigation and pet-friendly options – always something important to Missoulians.
"We just started leasing those up the first week of November, and they are half full at this point," Featherly said. "They are projected to be fully leased by the end of December."
Featherly said there is a strong demand for reasonably priced housing in Missoula, as the population continues to increase.
"My feeling is there is a demand for affordable housing – I'm not talking low-income housing, but affordable types of properties," she said. "For multi-family properties, we are pricing them correctly so they are still affordable. I think there is an affordability issue here in Missoula."
The Midtown Apartments range from $700 per month to $1,025 for a higher-end, two-bedroom, two-bath unit.
"The affordability range is right around the $850 mark for a two-bedroom unit," she explained. "And these units are brand new and in a great location."
Her firm also manages the Tyson Vance Apartments behind Home Depot, which are in the $700-$850 range as well.
"We started leasing the first building in June and the second building in August," she said. "The first 40 units were fully leased within a month, and the other 40 were fully leased in the second month. There is a high demand for affordable housing here."
Two 10-year-old apartment buildings that the company manages, the 59-unit Alpine Meadows Apartments and the Mountain Shadows Apartments, are also usually fully occupied.
Featherly said turnover in Missoula is highest in the summer months. She explained that her company usually acquires clients - owners of multi-family housing developments - through working with them over a period of time.
"There are clients that I've worked with for a number of years, and they are going along with the need for apartments that need to be built, and when they've added onto that portfolio they call us," she explained.
The business news you need
With a weekly newsletter looking back at local history.