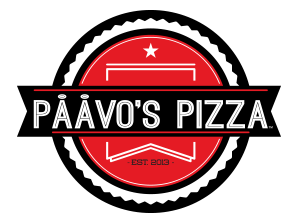 A national pizza chain opened its first Montana franchise near the University of Montana campus before students left for winter break, placing its build-your-own pizza concept within walking distance of family housing.
Paavo's Pizza, part of Orion Food Systems, opened the restaurant at the Zoo Town Super Stop, located at 2105 S. Higgins Avenue across from UM's South Campus.
Both the convenience store and Paavo's Pizza are locally owned by Greg Tabish.
"This location is good because it's in the university area, and they like new, fresh concepts," said Tabish. "You literally have a million different combinations on what kind of pizza you can make."
Tabish has lived in Missoula since 1970 and his family has been in business in Missoula since 1958. Tabish owns four convenience stores across Missoula, and the family's primary business lies in the distribution of oil and gas.
Tabish discovered Paavo's Pizza while traveling the country and doing business with Orion Food Systems. He thought it would be a good fit for his Super Stop location.
"There are other competitors on the West Coast right now, and they're just knocking it dead," he said. "The company (Orion Foods) had another brand we were dealing with over the years. They came up with this concept and we ran with it."
Paavo's becomes the latest restaurant to land near campus this year. After 23 years in service, Food for Thought closed its doors in February and reopened under new ownership as the Cyberdine Grill.
Last December, Qdoba Mexican Grill also opened in the Eastgate Center, located across the Clark Fork River from the Mountain Campus. Tabish said the university district provides a reliable customer base.
"We have a punch-card system that also texts and emails customers on a weekly basis about our weekly offerings," Tabish said. "We've got 800 people in our database already. We're building this from the ground up."
Paavo's markets itself as an upscale, "build-your-own" pizza joint designed for quick service in a casual restaurant environment. After customers choose their toppings, the pizzas are made fresh and baked in "rapid cook" technology in less than three minutes.
"If it's successful, we'd look at branching out to other locations," said Tabish.