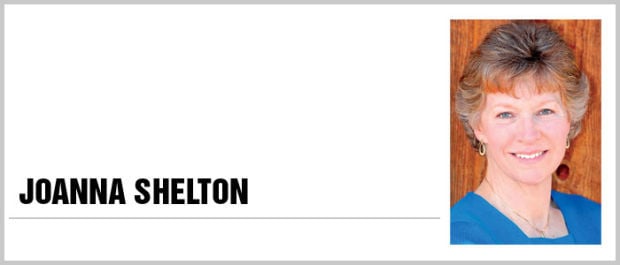 UK voters have opted for "Brexit," or British exit from the European Union. While markets around the world are, and likely will remain, in turmoil in the face of this unprecedented and disruptive decision, several larger thoughts occur to me about Brexit and its implications.
The first is prompted by the sense of shock and remorse that has shaken some voters who opted for "leave." "I didn't think my vote would count, since polls showed the 'remain' camp in the lead." "Politicians pushing for 'leave' have misled us about the effects of our decision." And "If I had to do it over, I would vote to remain in the EU."
These quotes are representative of many tweets and online statements made by voters in the "leave" camp in the immediate aftermath of the vote.
Thus, the first lesson of Brexit is that democracy is not a game. Our votes do matter, especially when stakes are high.
The second lesson is that politicians in this country, as in Europe, need to pay more serious attention to the genuine needs of the people, and heed the many voices calling not for protectionism but for a more thoughtful approach to globalization and its impacts.
Hollow votes against the other party's agenda, repeated votes on hot-button (and often divisive) issues, and other empty gestures do a serious injustice to the needs of this country and its people.
Our nation's roads, bridges and ports are crumbling; our middle class — the backbone of democracies everywhere — is shrinking; our tax policies and regulatory burdens discourage business investment at home; and our social programs are on an unsustainable path.
Voters clearly are fed up with the status quo — albeit for different reasons —as reflected in the strong showing of non-traditional candidates in both political parties' primaries.
You have free articles remaining.
So the message to our elected leaders is: compromise is not a dirty word. Reaching across the aisle to do the people's business need not mean compromising your fundamental principles. Save the "digging in your heels" for those few issues of principle or conscience that really matter.
The third conclusion I take from Brexit is that this vote marks the beginning of the end of an era — specifically, the postwar era of ever-closer integration and international cooperation through institutions created in the aftermath of World War II.
I've written before about the fraying of this system of cooperation and collaboration. The World Trade Organization, now comprising 162 disparate countries, has failed to conclude a major global trade negotiation since its creation in 1995. Private capital flows far exceed the resources available to the International Monetary Fund and the World Bank, making countries far less likely to seek those bodies' support in all but the direst circumstances.
And the European Union, creature of two global conflagrations centered on Europe, is struggling with unprecedented challenges from outside and within its borders. While the ultimate outcome of the UK vote to leave is not entirely clear as of this writing, the vote has badly shaken the status quo.
Perhaps we all take for granted the relative peace and prosperity the developed world has known since World War II. Europe, the United States, and a growing number of countries around the world have enjoyed stable democracies, rising incomes, and an improved quality of life for most of their people during this time.
But the foundation for these attributes appears to be weakening. Nationalism and citizen anger at ruling elites are on the rise, and globalization is leaving too many people behind, even in advanced economies. Certainly technology and innovation are responsible for many of the changes we've seen in factories and other workplaces. But relying on the usual mantra that workers need to retrain or "reskill" begs the question of where new jobs will emerge to sustain a willing workforce.
Answers to these challenges are not easy, and there is no simple cure-all. But Brexit's lessons should be heeded by politicians and voters alike.
Elected officials should double down on tackling the nation's real problems and avoid stoking even more anger in the electorate.
Voters should recognize that our votes count. The impulse that occasionally strikes us all to cast a protest vote or to "throw the bums out" is understandable, especially in times of change and uncertainty.
But as the relatively close (52 to 48 percent) Brexit vote shows, it is incumbent on all of us to let our heads, not our emotions, drive our decisions as we exercise this most fundamental right as citizens in our democracy.
Joanna Shelton was deputy secretary general of the Organization for Economic Cooperation and Development in Paris; held senior positions in the executive branch and Congress in Washington, D.C.; and teaches at the University of Montana. You can reach her through her website, joannashelton.com.