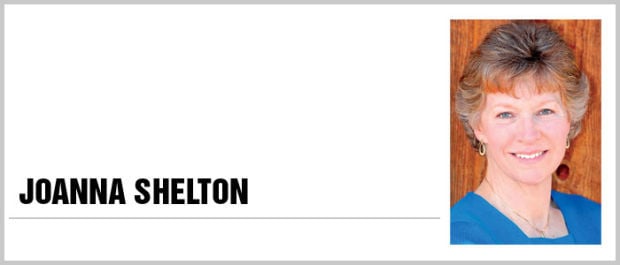 With so much happening in the world these days, it's hard to know where to turn our focus this month.
Should we look at the economic fallout from "Brexit," the British exit from the European Union? The attempted coup in Turkey and subsequent purge of real or imagined conspirators by strongman President Recep Tayyit Erdogan? Or the International Monetary Fund's new warning of a slowing world economy?
Important as these and other events are, I'll shift our focus to another development that has the potential to substantially alter the international political, military and economic landscape.
Just as the Brexit vote flew largely under the radar prior to its stunning result, so, too, has a recent ruling by an international court largely escaped the attention of American media.
In July, the Permanent Court of Arbitration in The Hague, Netherlands, ruled that China has violated the Philippines' sovereignty through its aggressive island building and territorial claims in the South China Sea.
The Philippines, a small country facing aggressive behavior by its much larger neighbor, sought the ruling to settle conflicting claims over small, mineral-rich islands lying between the two countries.
China's expansive claims and island building in the South China Sea also conflict with claims by Vietnam, Malaysia, Taiwan, and, further north in the East China Sea, by Japan. Thus, this ruling by a respected international body has tremendous implications beyond this one case.
Some of you may be thinking: what business does an international body have telling a sovereign country like China what it may or may not do? We don't want world government.
Well, one reason it matters – a lot – is because much of the postwar peace and stability we and the rest of the world have enjoyed has been underpinned by the rule of law.
Nations have largely agreed to subscribe to and follow any number of rules and standards that replace the old "might makes right" attitudes that led to repeated conflict among global powers. These rules also help us settle disputes through peaceful means, rather than war.
Another reason this ruling matters is that roughly one-third of the world's trade passes through the waters in dispute. Rising tensions in the region and the risk of armed conflict, whether intentional or accidental, have the potential to cause further harm to economies around the world.
China has refused to acknowledge the court's jurisdiction over this matter and has sharply criticized the adverse ruling, issuing verbal threats that carry worrisome implications given China's already bellicose behavior in the region.
With a slowing economy at home and a leadership shake-up due in another year, Chinese President Xi Jinping faces a difficult set of circumstances in his effort to maintain tight control over the country's governing apparatus. It's anyone's guess how he will respond to other countries' urgings to respect international law in this case.
Absent any means of enforcing the court's ruling, and with China's voluntary compliance a real question, the U.S. Navy and Air Force have continued active patrols in the region – sometimes jointly with other countries – in an effort to maintain freedom of navigation and counter China's aggressive behavior.
With Russia threatening Europe on its eastern flank, the European Union distracted by myriad internal problems, and the Mideast in turmoil, the last thing the world needs is another potential flash point.
At the end of the day, though, what difference does China's saber-rattling make to us in Montana?
Well, if continued peace and stability in East Asia, locus of much of the world's commerce and commercial navigation, doesn't concern you, then perhaps the potential impact on Montana's farmers, ranchers, miners, and manufacturers might.
About one-third of Montana's goods and services exports go to Asia, including about three-quarters of our wheat, which is by far Montana's single largest export. We also export other grains, oilseeds and beef; coal, petroleum products, and chemicals; and industrial machinery.
Rising tensions and slowing economies in our major export markets – in Asia, as in Europe and elsewhere – will have direct effects on growers and producers in Montana, with spin-off effects on other businesses that support them.
Of course, the economic impact of increased geopolitical instability and weakened rule of law is not the only concern. Almost no one wants to see the world return to the days of "might makes right" and gunboat diplomacy.
Time will tell what kind of world China's leaders envision.
Joanna Shelton was deputy secretary general of the Organization for Economic Cooperation and Development in Paris; held senior positions in the executive branch and Congress in Washington, D.C.; and teaches at the University of Montana. You can reach her through her website, joannashelton.com.
The business news you need
With a weekly newsletter looking back at local history.