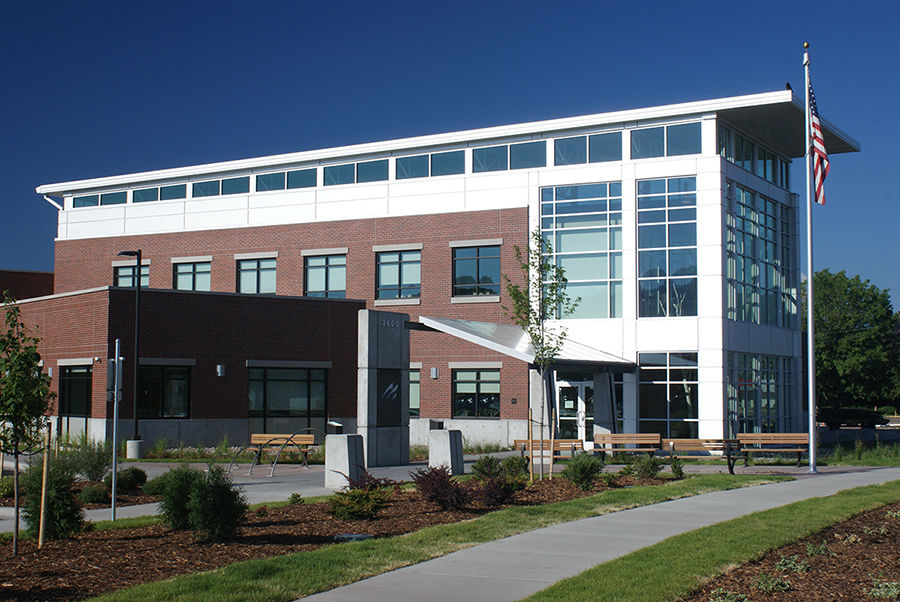 Today, the Missoulian visits with Missoula Federal Credit Union, one of our community's cornerstone businesses.
Here's what we learned in a Q&A with Missoula Federal Credit Union's present-day owners. 
Give a brief (100 words or less) history of how your business started:
Missoula Federal Credit Union began in 1956 as a small financial cooperative organized by 8 hardworking policemen.
"We started talking about starting our own credit union to see if we could borrow money at a cheaper rate than what we were borrowing as policeman at the time. Then the 8 of us decided we'd go ahead and try it." - Herb Roehl, one of the original founding members of Missoula Federal Credit Union.
Tell us a little (100 words or less) about the founder of your business:
They were volunteers, just trying to figure out how to deliver access to credit to one another on reasonable terms. And so they all learned as they went, they trusted one another and took some risk.
"We'd each put $40 into the kitty; that made it $320 that was the first amount of capital in the credit union. We didn't have a bank at the time. The treasurer had a box of some kind, something like a shoebox. You put all the paperwork in there and the money that was in our credit union. He took it home with him, slid it under the bed so nobody knew where it was at. And that was how everything was kept. We had no training of any kind to run an organization like a credit union. All we did was go by the seat of our pants." – Herb Roehl
What is the key to your longevity as a Missoula business?
At Missoula Federal Credit Union, we are focused on doing what is right for our membership. Competitive rates and services while focusing on giving back to the community and membership that makes all of us financially stronger.
What is the biggest event that's ever happened in your business's history?
While there hasn't been a single biggest even in our history, we have continued to focus on hiring the right people and providing innovative products to best serve our membership.
How has your business changed, or evolved, over the years?
"I don't remember what the first loan was but I do remember this: that it was always either for food or small appliances that people needed in the house." – Herb Roehl
We make the same loans today but our lending program has become more complex with home, vehicle, land acquisition, and business loans. Over the years, we've grown organically and merged with a couple of great local credit unions – the University of Montana Credit Union and Northern Pacific Credit Union – to become Montana's second largest credit union and its largest Community Development Financial Institution as a $420-million-dollar organization serving some 45,000 members.
Tell us a little (100 words or less) about your current business and its employees.
As a team, we depend upon one another to provide world class service and accurate information to our members. We work together to contribute positively to our community. With this great responsibility comes great rewards. Our employees are empowered to make a difference in the lives of our members. They are encouraged to stand up for what is right, to be honest and to give back. Each employee has a role in decision-making, straight-forward communication, and transparency within the workplace. After all, it's not who you work for, but how well you work with one another. We're in this together.
What are your future plans for the business?
Trust. Courage. Possibility. These are the very ideas that our founding members began the credit union with and they still hold true today.
We continue to look back and move ahead, to build a sustainable financial institution where people care about each other; always have; and always will.