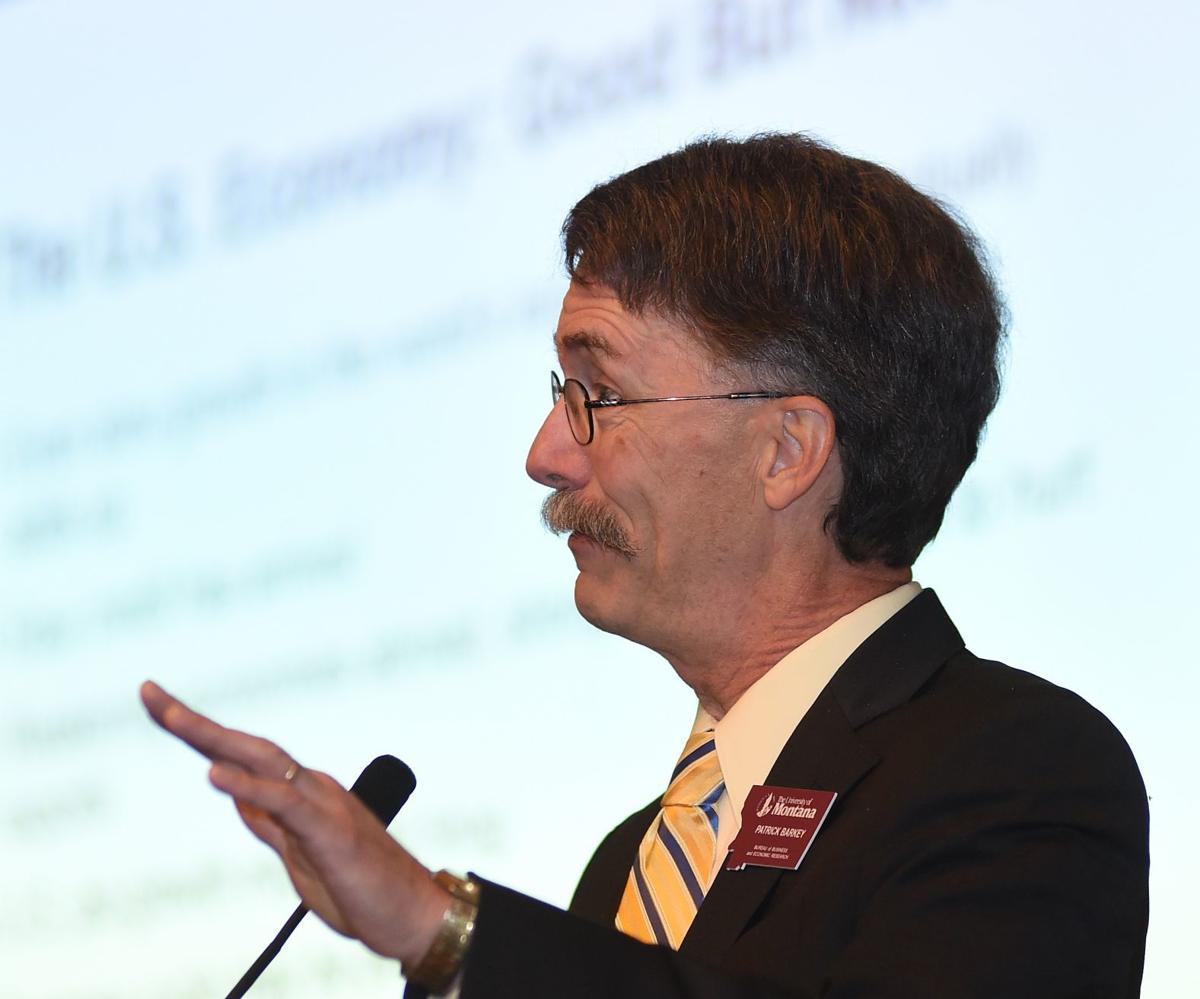 A month ago, as university economists crisscrossed Montana offering economic forecasts for 2020, the questions audiences wanted answered was whether the state's economic expansion was coming to an end.
The University of Montana's Patrick Barkey saw no reason for a 2020 downturn. Then, the pandemic hit.
"The answer we were saying a month ago was 'really, nobody knows. After all, it is the future, but probably not.' And that has hugely changed. It's now clearly coming to an end," Barkey said Thursday during a Montana State University Extension webinar about the emerging economic challenges of the COVID-19 pandemic.
Main Street Montana has shut down to minimize the spread of a novel virus that in weeks has sickened 241 Montanans and killed five. Unemployment claims are highest they've ever been. That's not the direction Montana was heading in February when home building in Gallatin County and Western Montana was increasing. The global economy was picking up.
"What we were worried about before the virus hit, we were worried about manufacturing because it was looking weak. It was weak mostly because the global environment was fragile, and that was mostly because of trade," Barkey said. "What we see right now is a recession unfolding in front of us. In some ways, It's not a surprise because all growth always comes to an end. There's always a recession. And the fact that the recession itself comes from a surprising source is not a surprise, because that's how recessions happen. If we could predict why they would occur, we could hold them off. It's always that body blow you didn't expect."
The result has been a recession of incredible speed, the economist said. Although a recession is defined by two consecutive quarters of negative growth, there's no indication growth will be positive in the second quarter of the year just started.
Bankers who spoke with Lee Montana Newspapers on Wednesday described the financial crisis as "bottom up," meaning that it's emerging in the retail world as restaurants, hotels and bars closed under order of local governments and Gov Steve Bullock. Concerts have been canceled. Sports tournaments are off as normal life has been paused.
The wave of Montana unemployment filings resulting from the shutdown has been staggering. Joel Schumacher, an MSU economist, said that during the highest week for unemployment claims during the Great Recession, 3,837 Montanans filed for unemployment. In the first full week of unemployment filings related to the coronavirus shutdown, 14,704 Montanans filed new claims. Another 19,540 claims were filed for the week ending March 28.
Several steps have been taken to help people get through the economic challenges. The federal Paycheck Protection Program, offering businesses no-pay and low-pay loans for keeping workers on payroll is to be rolled out Friday, though banks were still waiting Thursday for instruction about who will qualify. The $349 billion program represented a big shift in the measures the federal government is willing to take to help businesses — and small businesses in particular.
Economist George Haynes said previously aid for businesses was limited mostly to low-interest loans.
The question, Barkey said, is how long the recession lasts and the how gradual the recovery.
"What happens from this point basically depends on what we do," Barkey said. "Where the economy goes in the future largely depends on how well and how fast we react to it. We basically need two things. We need Congress to do something, and they have. They're going to need to do more. But there's a huge private-sector storm happening. There's literally millions of medium-sized businesses that have huge hits to their revenue, and they still have obligations."
Oxford Economics has produced a list of industries considered most vulnerable to the recession, as well as the least vulnerable.
Educational services, real estate, truck transportation, motion pictures, pipeline transportation, cruises and travel services made the most vulnerable list. Issues like travel, leisure, close human interaction and real estate-related services like property management were challenging.
But construction, petroleum refineries, wood products, computer systems, and some manufacturing like furniture building were considered less vulnerable.
The next steps for responding to economic challenges should include stopping trade wars and making sure the federal response isn't veering toward crony capitalism, Barkey said.
"We need to have a tariff holiday. We haven't done that. We need to just suspend all this trade stuff, just so that's another problem we don't have," Barkey said. "We will need to help select industries. What we don't need is what I call crony capitalism, which is rolling out your favorite project, be it an infrastructure bill, all kinds of slow moving stuff that really just benefits large companies, doesn't solve the problem and just uses the crisis as an excuse to do things."