Local
breaking
High-level executives out at Cognizant-ATG tech company in Missoula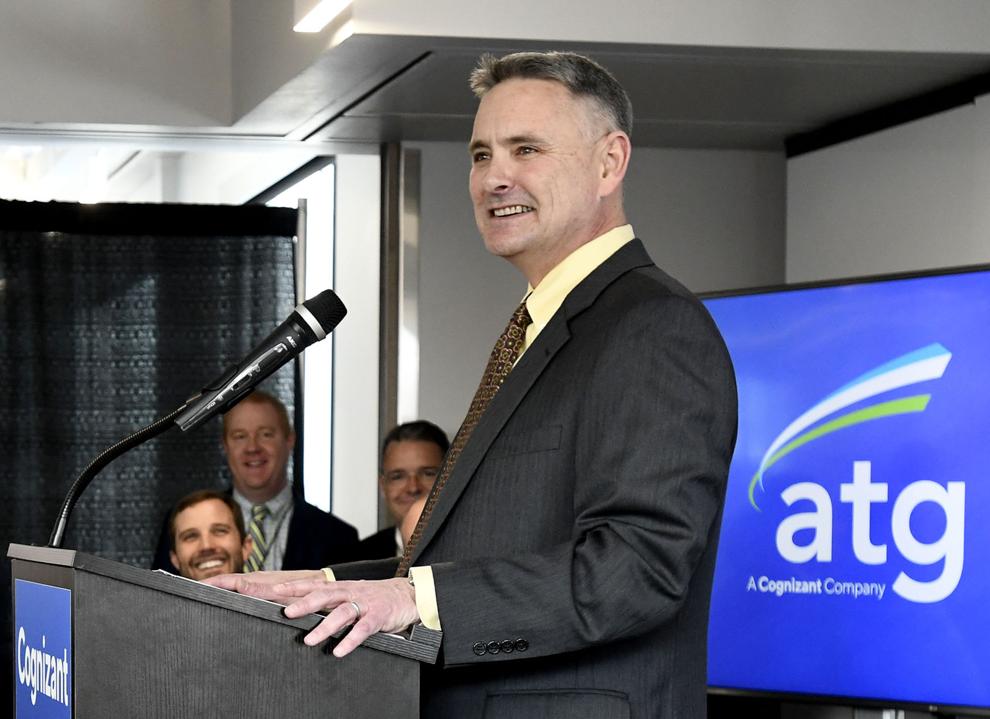 Multiple sources have confirmed that Tom Stergios, the senior vice president of strategy at Cognizant ATG in Missoula, is no longer with the company as of this week.
At least two other high-level executives are also out at the tech company, which has a new office in the Old Sawmill District. It's unclear the extent of the job losses or why the decision was made. A request for comment from Cognizant was not immediately returned.
The Missoulian obtained an internal company email stating that Stergios has left the company along with Ted Brookbank and Holly Colbert.
"Following our ATG Town Hall this morning, we wanted to share with you all a formal communication to announce that as part of NextGen restructuring within Cognizant, Tom Stergios, Ted Brookbank and Holly Colbert have left the company," the email stated.
The three people who lost their jobs also issued a statement within the email.
"We want to convey what an honor it has been to work with you," the statement said. "ATG is truly an incredible organization with a very bright future. Our incredible leadership density will allow the ATG Cognizant story to continue. We leave with full confidence in the team of leaders we have put in place to guide all of you into the future and have faith in your ability to continue to deliver excellence."
Cognizant's email acknowledged that it "feels difficult to comprehend the gap that our team will have without these three" but that their leadership team is "actively working on a variety of plans" that they'll share in the coming weeks. 
Stergios, who grew up in Missoula, founded the Missoula Solutions Center of Advanced Technology Group in 2011. The company employed tech consultants and helped clients with Salesforce software, among other things.
Our favorite photos of the week from May 8 to May 14.
Stergios grew the company to about 100 employees in downtown Missoula. In 2018, ATG was acquired by Cognizant, a multinational internet technology company headquartered in New Jersey. Stergios stayed on as the general manager of the Missoula Solutions Center.
In 2022, Cognizant-ATG hosted a grand opening for its new Customer Success Campus in the Old Sawmill District, which includes two new buildings.
"Today we are more than 300 employees strong in Missoula and excited to expand into our new state-of-the art facility in the Old Sawmill District," Stergios said at the time. "It's incredibly satisfying to see the positive local impacts we're making, the tech careers we're fostering, the personal connections being forged, and the way our contributions overall are helping to keep the community vibrant."
Multiple sources told the Missoulian that Stergios was a well-liked leader at the company, and it appears that his ouster was a Cognizant decision.
David Erickson is the business reporter for the Missoulian.