Missoulian​ ​ ​Updated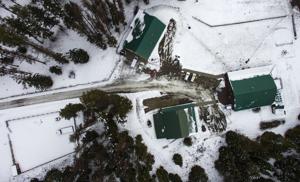 TOMMY MARTINO, Missoulian
• In January 2017, Ben Jackson arrived at Montana Academy, a residential treatment program for troubled teens. The blond, freckled 16-year-old was struggling with depression and anxiety, as well as a Type 1 diabetes diagnosis.
• On Feb. 12, 2017, six weeks after Ben's father dropped him off in Montana, the boy hanged himself in the bathroom.
• Montana Academy is one of several programs in remote western Montana locations that handle children with emotional and behavioral problems, sometimes charging parents desperate for help more than $100,000 a year.
• Several of the Montana programs reviewed by the Missoulian operate on a "level" system of rewards and punishments. Students are demoted levels and isolated from their peers for harming themselves or running away. They may also be physically restrained by staff.
• Former students described punishments that included "alternative meals," loss of phone privileges, clothing being taken away and being tied to other students. One student described running up and down a steep gravel pit 50 times. If she left fabric softener under her bunk, she got the pit. If she forgot to put the bowls away after feeding the dogs, she got the pit. If someone overheard her talking about kissing girls, she got the pit.
• Isolation was a common form of punishment or treatment. Karlye Newman, who committed suicide in 2004, was put in isolation nearly 30 times in six months. The Montana Department of Corrections doesn't allow teens to be put in solitary confinement "as a sanction to manage behavior."
[Read the full story on missoulian.com.]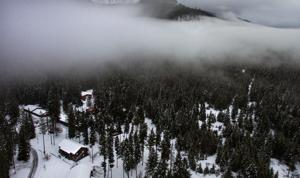 TOMMY MARTINO, Missoulian
• The programs are not overseen by mental health, child safety or education experts. Instead, they fall under the Department of Labor and Industries and a board whose majority comes from the industry it regulates, licenses and investigates.
• Nine of the 13 programs examined by the Missoulian list owner/administrators and employees with the same last name. That can put families in an awkward position if one or more members have legal problems or are cited for abuse, as has happened.
• It's also not unusual for therapeutic programs to cross state lines, or for managers of one program to start another after the earlier one closes down.
• While regulation at for-profit programs is minimal, there is no regulation of programs with a religious affiliation. That means when children are sexually assaulted or psychologically or physically abused, the state's child protection system can move the child to safety but can do nothing to the program or its employees who caused the harm.
• Missoula Democratic Rep. Shane Morigeau has sponsored a bill in the 2019 Montana Legislature that would impose state regulation on religious programs. But every year since 2007, such bills have failed when church-related groups argued regulation would infringe on their religious freedom, according to videos of legislative hearings and minutes from the Legislature.
---
Reporter Lucy Tompkins will discuss her reporting on this series during a Reddit AMA at 10 a.m. Monday, Jan. 28. Join her in r/iAmA.