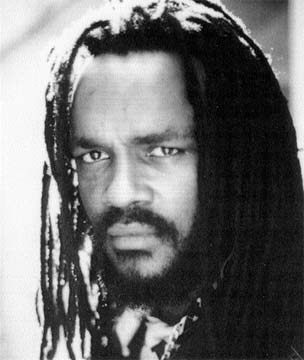 Missoula loses yet another music venue
Anybody who's a fan of underground hip-hop should already know that Jurassic 5 is set to appear in Missoula this week.
Boasting some of the most talented wordsmiths in the biz, and a combination of radio-friendly hits and sharp-edged political rants that give them cred in all corners of the hip-hop scene, Jurassic 5 has become one of the most passionately followed acts on the scene today.
But they apparently haven't lost touch with the grass-roots scene, as evidenced by the fact that, last week, it was announced that a handful of regional and indie musicians will get a turn at the mic on the Adams Center Stage, opening for the supergroup.
Among them are Missoula's own Nasty, aka Jimi Nasset; as well as Spokane's Locke and DJ Parafyn.
The three will perform together as Jiggywatts.
They'll be joined by San Francisco's Crown City Rockers, a group that some may remember swung through town last summer.
Nasty's performance at the Adams Center will mark the first time since Pearl Jam performed there last year that a local musician has set foot on the stage in front of thousands of screaming fans.
Pearl Jam, of course, features local bassist Jeff Ament, a guy who has performed on many of the biggest stages around the world.
Nasty, however, is more familiar to patrons of local bars, where he often performs with experimental fusion act Oddability.
But Nasty doesn't seem fazed by the pressure.
"I'm stoked," he said on Monday. "I guess I don't know if it's hit me yet, but I'm not too worried - I don't usually get too nervous on stage."
It'll help that Nasty has performed several times with Parafyn and Locke.
In fact, Nasty and Locke recently opened up for legendary hip-hop act Wu Tang Clan at a show in Colorado.
"I talk to him every day," says Nasty of Locke, with whom he is currently recording an album. "We've learned each other's stuff pretty well, and we really feed off of each other."
Jurassic 5 appears on Sunday at the Adams Center with Crown City Rockers and Jiggywatts. Tickets are $25, and were still available as of press time.
ANOTHER ONE BITES THE DUST
For months, rumors have circulated among Missoula's scenesters and musicians that the Ritz on Ryman will soon morph from a live-music nightclub to a sports bar. Recently, several local musicians have been told as much by the club's booking manager.
"The Ritz will be closing on May 15 due to new management," confirmed a Ritz bartender on Monday.
The bartender asked not to be identified, and multiple calls to management at the Ritz have not been returned.
But according to the bartender, plans seem to be following the long-circulating rumors pretty closely.
"The plan is to reopen in a couple months," explained the bartender. "The plan is along the lines of a sports bar, possibly with some music - but nothing like it is now."
And thus the death-spiral of Missoula's downtown live music scene continues. In the past year alone, the city has lost three venues that previously offered live music, including the Ritz, Jay's Upstairs and the Blue Heron.
The news may prove a boon to The Other Side, Missoula's only remaining club to host live music most nights of the week.
"It's good news for us, I guess," says Other Side booking manager Andrea Harsell. "We have a great venue, but it's a challenge not being downtown. So hopefully this will help people take notice of what we have going on."
Unfortunately, other than The Other Side, it's hard to see how anyone or any place in Missoula will benefit from the loss of yet another live music venue.
After all, it's hard to club-hop from show to show, when there are only one or two shows going on during a given night.
And so, reflecting the changing realities in the downtown nightlife scene, this column will change format next week, shifting its focus away from music in favor of secret keno strategies and inside information about the satellite offerings of the many competing local sports bars.
Hey, we gotta keep up with the times.
Among the promo materials that the Missoulian regularly receives from touring bands, it's fairly common to find artist-bios that are, shall we say, remarkably self-assured.
Or, shall we say, hilariously overstated.
Admittedly, there is a reason for this. Even the most talented musicians have to find something to say, loud and clear, that'll distinguish them from the zillions of other artists meandering across the mountainscape, hunting for gigs and beer money.
Still, few bands that have come through Missoula recently can compete with the over-the-top self-assessments of the Butchies - a trio of young women from Durham, N.C., who claim to have recently released "the record that will facilely evolve the music world as we know it."
The record is called "Make Yr Life," and if we trust the Butchies (or, more properly, their PR team), the new album is "a colossal, intimate connection between the unrivalled punk-rock trio and their audience. … If after listening to this 10-track cream dream you don't feel like you just had one of the biggest epiphanies of your life, you clearly voted for Bush, and are immune to evolution."
Lordy, grrrls. … Sounds like it's time to lay off the Red Bull - or at least hire a PR agency that knows how to keep the hype-o-meter from jumping off the scale.
Fortunately, for their sake, the Butchies verily do rock. They may not match the hype, but who would?
Featuring singer/guitarist Kaia Wilson and drummer Melissa York (both formerly of pioneering queer-core band Team Dresch), plus bassist Alison Martlew (formerly of Poor Valentino), the Butchies pump out high-energy pop-punk that would probably appeal equally to fans of Le Tigre and Liz Phair.
And they also know how to cut a sharp turn on a cover, as evidenced by their drowsy, down-tempo version of "Your Love," the only hit by '80s pop act the Outfield.
All this to say that the Butchies need a new PR team, as much as you need their album.
For proof, check 'em out when they perform at The Other Side on Wednesday at 10 p.m. Tickets are $5 in advance or $7 at the door.
As noted last week, Missoula has recently witnessed a remarkable parade of reggae's most legendary artists.
This week, just a scant few days after a stopover by Toots & the Maytals, Missoula will host yet another familiar icon of the Jamaican scene, as Andrew Tosh drops in for a gig at The Other Side.
Tosh is, of course, the son of late rasta hero Peter Tosh, who was murdered in 1987. And while dad remains (even in death) the more famous of the two, son Andrew isn't worried about lurking in his father's long shadow.
In fact, he's celebrating his father's legacy on this tour, which he's calling the "Reggae Mylitis Salutes Peter Tosh" tour. Not only that, but Tosh's most recent album is a tribute to his father, "Andrew Sings Tosh He Never Died."
To the cynical, it may all sound like a way to capitalize on dad's international name-recognition. But Andrew Tosh is already well on his way to fame on his own, thank you very much mon.
This new album is the fourth release from the 36-year-old singer, whose long-established popularity in his home country is finally spilling into the United States.
For this concert, he'll be backed by San Francisco's Reggae Angels, a band that has performed a similar role for many of the top names in modern reggae, including Clinton Fearon, Don Carlos, and the Abyssinians.
The performance will take place tonight, Thursday, May 6, at 10 p.m. at The Other Side on Strand Avenue in Missoula. Tickets are $15.
Greg Brown returns to the University Theater tonight, May 6, at 8 p.m.
With his rich bass voice and poignant songwriting, Brown is a perrenial favorite among Western Montana folk-music fans, and a godhead to troubadours around the country,
Brown is touring in support of his newest record, "Honey in the Lion's Head," a collection of mostly traditional folk tunes.
Tickets to the concert are $24.
Seattle's Stingshark may not be a big-name band with a big production budget for its CDs. But this indie funk/ska band sure knows how to get bang for its buck.
The band's latest CD, "Sting-Fu," boasts the most gorgeous and attention-grabbing packaging I've seen since the Nields' 1996 record, "Gotta Get Over Greta."
Featuring a collage of cut-out photos and lush, colorful artwork, the record practically forces you to pick it up.
And giving it a listen proves almost as enjoyable - provided that you dig energetic, deep-groove ska.
Stingshark appears Friday at the Wolf's Den in Polson (free admission); and Saturday at the Top Hat in Missoula ($3 cover).
The Brothers of the Baladi may be the most popular and long-lived Middle-Eastern-influenced band on the West Coast.
The accolade unfortunately doesn't automatically earn them household name status, but that's probably due more to their eclectic musical tastes than their skills as songwriters and performers.
Featuring a bunch of white guys playing music from the other side of the world, singing in seven languages (including Turkish, Arabic, Farsi, Armenian, French, Spanish, and English), playing instruments whose names you probably can't pronounce (anybody got a mouthpiece for my midjwiz?), the Brothers of the Baladi have been entertaining and educating audiences around the country for more than a quarter century.
They'll be bringing their instruments to the Top Hat Friday at 10 p.m. They'll be appearing with local dancers Rahida, Alexandria and A Whole Pile of Hips. Tickets are $5.
Be the first to know
Get local news delivered to your inbox!