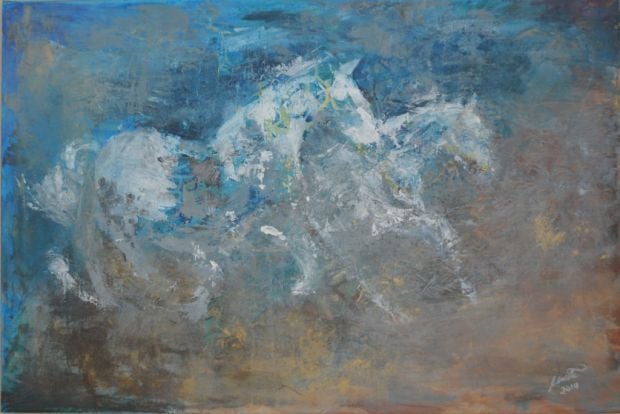 Painters and other visual artists will fan out along the Clark Fork River on Saturday for the Last Best Solstice.
To see the day's work, art-lovers can convene at Caras Park from 5-8 p.m. for food, drinks, music and live demonstrations.
The festival, now in its third year, was created by the Missoula Cultural Council as a summer counterpart to the jam-packed First Night Missoula.
"Whereas First Night is mostly the performing arts, this is a celebration of the visual arts," said Tom Bensen, executive director of the MCC.
Work by artists including including GiGi Don Diego, Elaine Fraticelli, Shandielle Harshbarger,
Kyle Kankelborg, Ivette Kjelsrud, Glory Lawson, Lady Pajama, JaXmin Penelope, Justin Stahl, and Jake Zeimet will be auctioned at Caras, with
Mayor John Engen serving as auctioneer.
Afternoon art workshops are scheduled with Zootown Arts Community Center, the Clay Studio of Missoula, and music by the Whizpops.
The free Caras event features a live and silent auction, raffle items, painting demonstrations by local artists Clay Pape, David Wilson and Julie Chapman, Art on Tap with Heather Fortner, and music by Captain Wilson Conspiracy. Food and drink will be for sale.
Sixty percent of the auction sales will go back to the artists.
"We don't want artists to get auction-weary. And the proceeds will help pay for the event and will help the cultural council and its other programming," Bensen said.