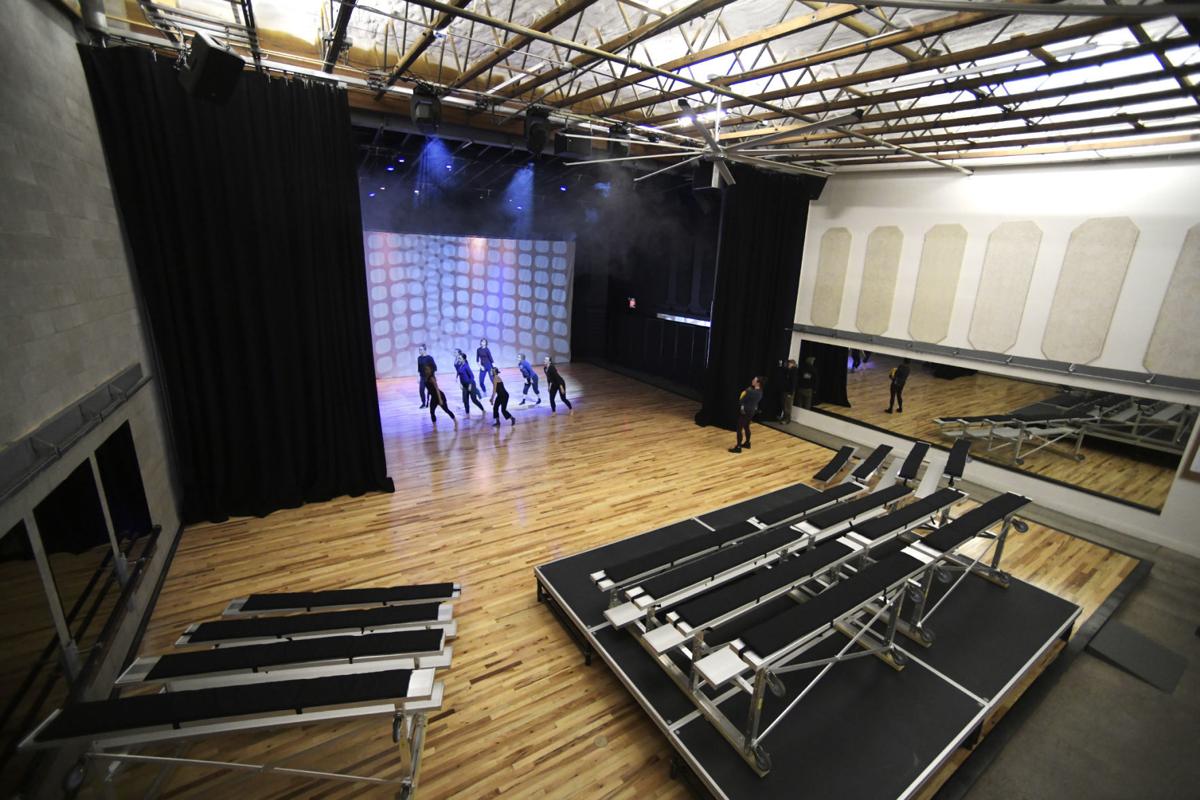 Here's a guide to some of the arts and cultural events happening this week around Missoula.
Bare Bait Dance goes folkloric
(Friday-Sunday, Nov. 22-24)
Bare Bait Dance, the city's contemporary modern dance company, is performing its first new show of the 2019-20 season. The original production, "Here Be Dragons," choreographed by director Joy French, has inspirations in fantasy and folklore.
It's also the group's first performance at the Westside Theater at 1200 Shakespeare St. The space, formerly known as the MASC Studio, has been renovated and rebranded as a performance space for community groups.
The show dates are below. Tickets are $18-$25. The show dates are Friday-Saturday, Nov. 22-23 at 8 p.m. and Sunday, Nov. 24 at 6 p.m. Go to barebaitdance.org for more information.
(Thursday-Saturday, Nov. 21-13)
The Downtown Dance Collective is hosting an original dark comedy, "The Poppoviches," written by local playwright Leah Joki.
Joki's script draws on her own family and "explores mortality and inevitability of death while allowing the humor of it to set in and travel with us," according to the news release.
Joki, who attended Juilliard, taught theater in prison for much of her career, which she turned into a memoir, "Juilliard to Jail," and a one-person play, "Prison Boxing." 
The run goes from Thursday-Saturday, Nov. 21-23. Seating begins at 7 p.m. and the show starts at 7:30. Tickets are $16 in advance or $18 at the door. 
'Twelfth Night' at the UM
You have free articles remaining.
Shakespeare's classic story of love, mistaken identity and mischief is the seasonal selection for the UM School of Theatre & Dance.
The 12th night in the title signaled a time of pranks in the playwright's time, which feeds into the comedic mood of this classic focusing on twins who suffer a shipwreck at sea. The sister assumes the identity of a man and enters the court of a duke sent to woo a lady on his behalf. Overlapping love stories ensue, and become even more elaborate when her brother arrives.
Show times are 7:30 p.m. Nov. 22-23 and Nov. 30, with matinees at 2 p.m. and Nov. 24, and Dec. 1. All performances are in the Masquer Theatre in the PAR/TV Center.
Tickets are $20 general, $16 for students and seniors, and $10 for children 12 and under. To purchase, head to the UMArts Box Office or umt.edu/umarts/theatredance.
The new Zootown Arts Community Center performance space will get its comedy mic check with its first stand-up show, with a line-up of local talent.
The host is August Ansley, and the full line-up is Tim Miller, Sarah Aswell, Amy Carroll, Lenny Peppers, Nathan St. Onge and Eden Solas.
Doors open at 7 p.m. and the show runs from 7:30-10 p.m. The cover is $10.
Sonic performance inside Washington-Grizzly Stadium
The University of Montana's Innovation Factory, a multidisciplinary art and tech center on campus, wants you to think outside solitary disciplines.
Thinking "big" sounds about right with this event, in which sound artist Burke Jam will share a sonic piece over the stadium PA system.
Jam, a 2013-14 Fulbright scholar, is a University of Montana graduate who works with sound, including manipulated field recordings. In 2015, he shared a work at FrontierSpace called "Constellate: Borealis" that featured shifting, droning sounds based on the real-time changes in the activity of the aurora.
The Sunday stadium show is free and open to the public. It starts at 11 a.m. Head to the south entrance by the Champions Center.