Here are some of the arts and cultural events coming up in the next week around Missoula.
Bare Bait's last dance of the season
This is your last chance to see a new piece by Missoula (and Montana's) only professional contemporary modern dance company. Director Joy French's "Dance | Words | Dance" is a series of vignettes that explore the similarities between literature and dance with a playful and inviting tone.
The show runs Friday-Saturday, March 22-23, at 8 p.m. in the Open Space Theatre in the basement of the PAR/TV Building. Tickets are $18 in advance or $22 the day of, or $15 for students. Go to barebaitdance.org.
Missoula Children's Theatre has a tropical-themed home show with "Once on This Island, Jr." The adaptation of "The Little Mermaid" with original music (i.e., not the Disney songs) and played on Broadway and won some awards. According to MCT, it "tells the story of Ti Moune, a peasant girl who is searching for her place in the world and willing to risk everything for love. Guided by the island gods, Ti Moune sets out on an amazing journey to be reunited with the boy that has her heart."
The performances are at 7 p.m. Friday and 3 p.m. and 5 p.m. Saturday at the MCT Center for the Performing Arts. For tickets, call 406-728-7529, go to mctinc.org, or stop at the box office.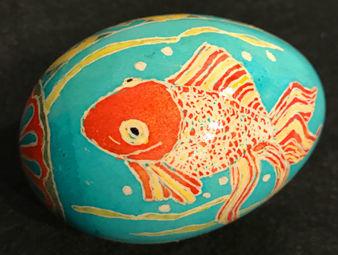 Egg-painting, Ukrainian-style
Learn the tricks of the intricate Ukrainian art of pysanky, in which Easter eggs are decorated with beeswax designs and dye.
Gallery 709 at Montana Art and Framing currently has an exhibition of the eggs up by local artists Kathy Howlett, Judy Donovan, Bob Howlett, Barbara Morrison and Elizabeth Serviss. On Saturday, there will be a demonstration of the craft from 2-5 p.m. At 3 p.m., artist Sally Hickman will give a talk at 3 p.m. on her paintings, based on 30 years' worth of bird-watching in her yard. The gallery is located at 709 Ronan St. Call 406-541-7100 for more information.
You have free articles remaining.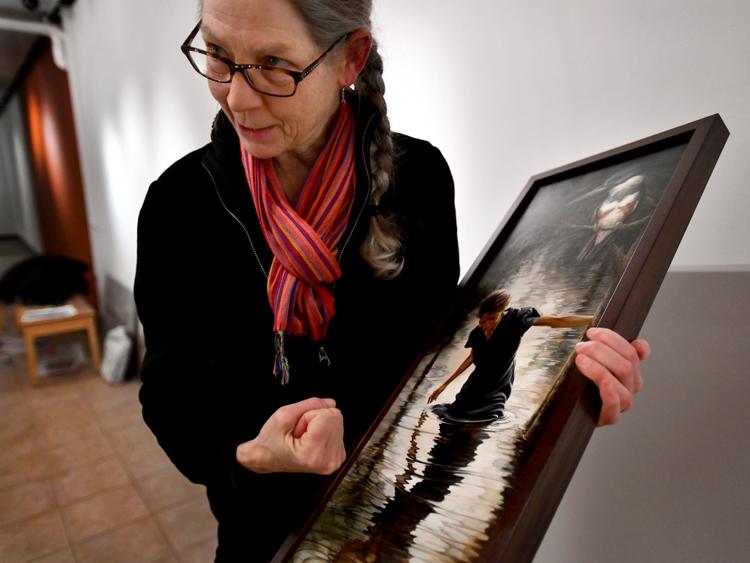 Want to learn more about copper king William Clark and his art collection? Or more on how painter Stephanie Frostad thinks about storytelling on canvas? Head over to the PAR/TV Center, where the Montana Museum of Art and Culture will have guided tours for its current exhibitions: "The William A. Clark Collection: A Homecoming" and "Stephanie Frostad: The Evocative Moment." The talks will come courtesy of curator Jeremy Canwell and Frostad herself, along with the Art Associates of Missoula. The event is first-come, first-serve and attendance is limited. It starts at 10 a.m. Cost is $3.50. Call 549-0752 for more information.
Back in 2010, Debra Granik directed "Winter's Bone," a careful adaptation of Daniel Woodrell's Ozark noir novel. With a tough teenage protagonist, it was the first major role for actress Jennifer Lawrence. With "Leave No Trace," Granik provides another showpiece for a young actress, in this case Thomasin Harcourt McKenzie. She plays Tom, a teenager who's been raised off the grid and in the woods by her father, Will (Ben Foster), a veteran suspicious of society broadly and most individuals, specifically. Society, too, is suspicious of him, and his living arrangements are deemed, well, illegal, by social services. The twist, if you care to read on, is that the two were happy with their minimalist-survivalist lifestyle. This is less like "The Room" and more like "The Road," a story about parenthood, adolesence and learning to let go of your child. Once removed into contemporary life, they struggle to adapt or find a way back to the way their were. McKenzie and Foster dominate much of the screen time, and both sensitively portray their characters' emotions without a lot of dialogue. Despite plenty of tension and drama, it's a quiet movie in which Granik lets scenes breathe of their own accord.
It's playing one night only at The Roxy Theater, at 7 p.m. Thursday, March 28, as the monthly pick from the Montana Film Festival.
Coming up
Darko's last Missoula show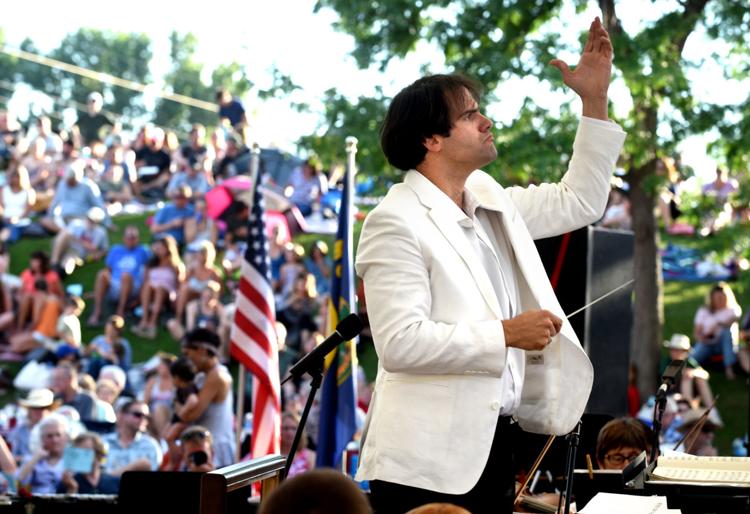 Darko Butorac will close out his run as music director and conductor of the Missoula Symphony in April. If you want tickets, you should probably buy them in advance. The program for April 14-15, titled "Last Best Place," has a line-up of composers who were inspired by the West. One is international (Dvořák) and the others are local to Missoula (Donald Johnston, Scott Billadeau and David Maslanka).
After the concert on Sunday the 15th, there's a special event, "Darko's Grand Finale," at the DoubleTree Hotel downtown with food, music and drinks. For ticket information for the concert or the send-off, go to missoulasymphony.org, call 406-721-3194, or stop by the office at 320 E. Main St.