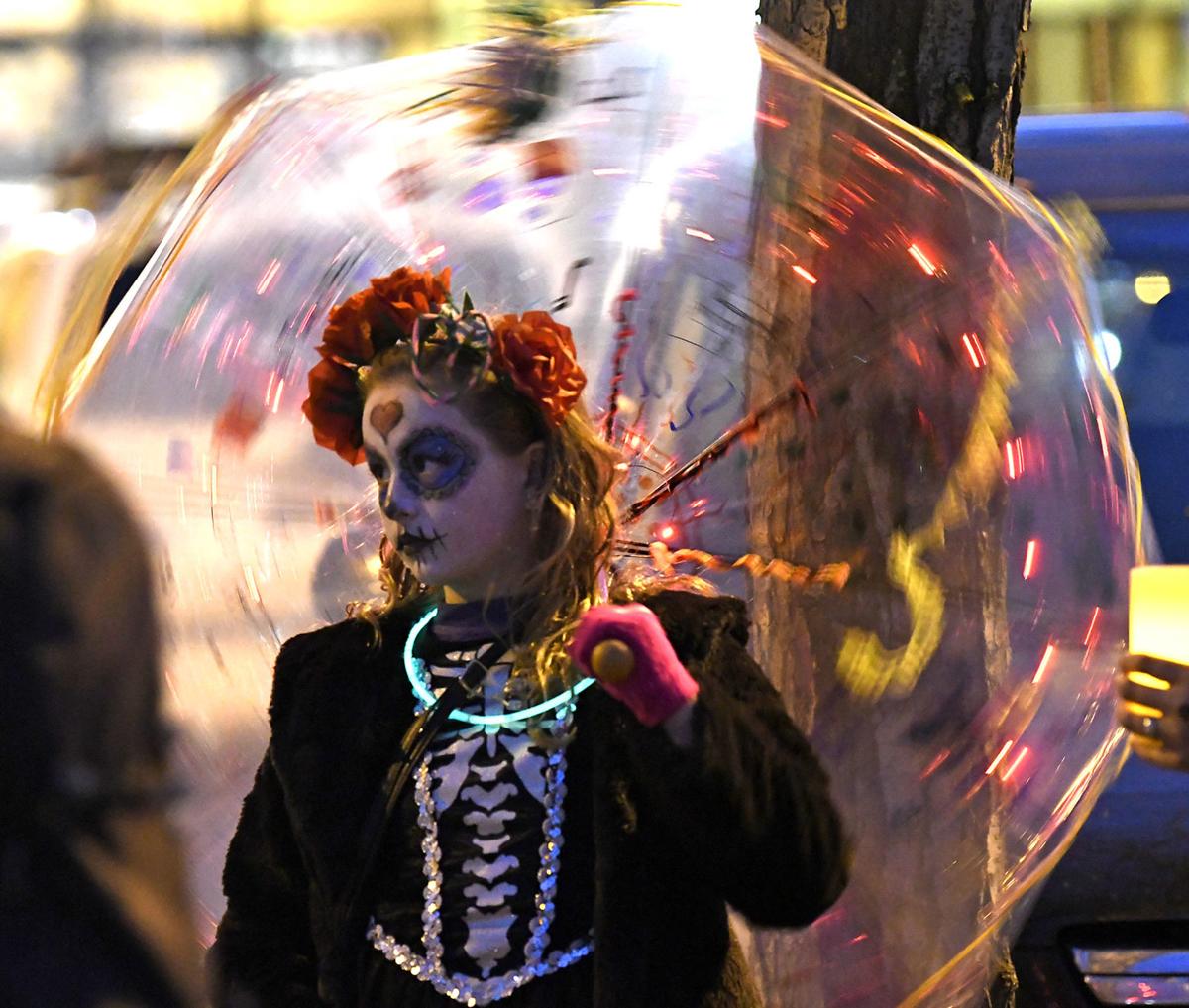 What's happening in Missoula this week? Here are a few of the options.
(Friday-Sunday, Nov. 1-3)
Missoula Community Theatre continues its production of this new Disney musical version of the classic body-switching story, in which a mother and daughter trade places and learn what each other's lives are like.
Showtimes are 7:30 p.m. Friday and Saturday and 6 p.m. Sunday. There are also matinees at 2 p.m. on Saturday and Sunday at the MCT Center for the Performing Arts.
Tickets are $20-$25, available at MCTinc.org or the box office.
Rep's touring ed play, 'Love that Dog'
(Friday-Saturday, Nov. 1-2)
The Montana Repertory Theatre's annual Education Outreach Tour crisscrosses the state to get younger people engaged with drama through a specially selected play.
This year's script is "Love that Dog," based on the book by Sharon Creech, in which "a young student ruminates on the confusing, pointless nature of poetry and the complete impossibility of a person writing their own poems," according to a media kit.
University of Montana theater graduate Hudson Therriault carries the show, which is directed by Hillary Bard. (Curen Feliciani is the understudy in some performances.)
The Rep is stopping back in Missoula on the tail end of its tour, with performances on Friday at 7:30 p.m. at 2 p.m. and 7:30 p.m. Saturday in the Montana Theatre in UM's PAR/TV Center. Tickets are $20 regular and $10 for children 12 and under. The play runs for 45 minutes.
Festival of Remembrance procession downtown
The annual Festival of Remembrance, formerly known as the Festival of the Dead, culminates Saturday with a procession through downtown Missoula.
Here's the schedule. The procession starts at 7 p.m. People will be begin gathering at Circle Square at the red Xs at 6 p.m., where there will be music by SnYelMn and the Hypsy Gypsies. After the groups march down Higgins Avenue to Caras Park, there will be performances by the UM African dance class, the Gypsies, the River City Players, and Dark Moon Tribal. 
The day before, on Friday, you can attend an "Eves of the Dead" poetry reading at 7 p.m. at Wave & Circuit, 829 S. Higgins Ave. The line-up includes Sheryl Noethe, Zan Bockes, Marylor Wilson, Maggie Brown, Peggy Meinholtz, and Deb Trowbridge.
'A Million Acres' reading celebration
A new collection of writing and photography celebrates a milestone for a conservation nonprofit Montana Land Reliance. The title, "A Million Acres," marks the amount of land the group has permanently protected since it was founded in 1978.
The full-color hardcover volume, out now from Riverbend Publishing, was edited by Missoula native and published novelist Keir Graff. He recruited many well-known and respected Montana authors, like Rick Bass, Maxim Loskutoff, Carrie La Seur, Caroline Patterson, Maile Meloy, Jim Robbins and more, who contributed fiction and nonfiction. Alexis Bonogofsky provided photography.
The readers for the Missoula event are Patterson, Bonogofsky, and Graff, plus Gwen Florio and LeDoux Hansen.
It's at 7 p.m. at Fact & Fiction, 220 N. Higgins Ave.  
Two local poets, Sarah Aronson and Kelly Schirmann, will read from their work at the VFW
Last year, Aronson won the New American Poetry Prize from the New American Press, which comes with a book contract. The resulting collection, "And Other Bodiless Powers," is out now. Beyond her writing, she's also the host of "The Write Question" program on Montana Public Radio. 
Schirmann's 2016 debut collection, "Popular Music," "attempts to translate music's power, forcing use to seek a deeper connection with our own inner song," according to a review in Tinderbox Poetry. Now a resident of Missoula, she's also a musician and artist.
The reading starts at 7 p.m.
Ednor Therriault's 'Seven Montanas' reading
His latest, "Seven Montanas: A Journey in Search of the Soul of the Treasure State," finds him investigating the nature of his state by divvying it up into six distinct regions plus the more ethereal one alluded to in the title. 
His reading is at 7 p.m. at Shakespeare & Co., 103 S. Third St. W.
Stay up-to-date on what's happening
Receive the latest in local entertainment news in your inbox weekly!