A guide to some of the many arts and cultural events happening around Missoula in the coming week.
A spelling bee comedy at MCT
This one-of-a-kind musical takes the premise of a seventh-grade spelling bee and stretches it to include PG-13 jokes on puberty and middle school life, as well as audience interaction that may force some improv from the actors themselves.
It's time for the "25th Annual Putnam County Spelling Bee," featuring contestants like Mayor…
Catch a different celebrity guest at every performance and don't miss the volunteer booth in the lobby, where attendees can sign up for the chance to get up on stage and spell during the show.
Show is at the MCT Center for the Performing Arts.
Specific show times and tickets can be found at mctinc.org. Prices range from $20-25.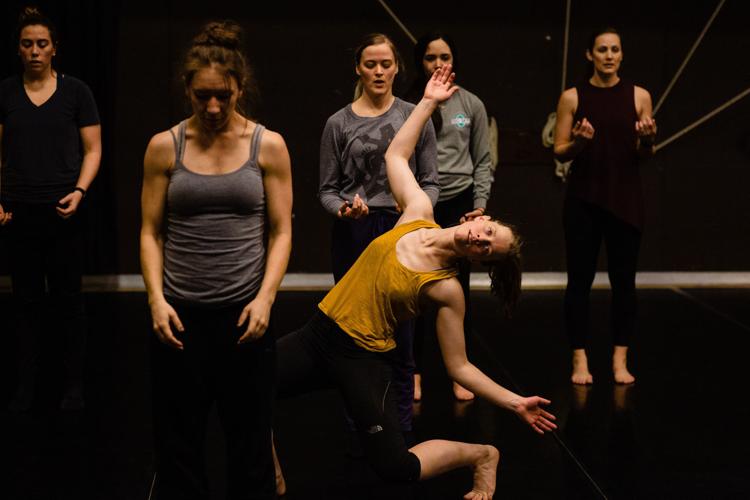 Bare Bait's 'Dance | Words | Dance'
Missoula (and Montana's) only professional contemporary modern dance company will take its playful and accessible tone to a new evening-length project, "Dance | Words | Dance," a series of vignettes that explore the similarities between literature and dance.
The show continues Friday-Saturday, March 14-16, and March 21-23, at 8 p.m., plus a 6 p.m. on Sunday, March 17.
A new dance piece asks how words and movement can play together.
All performances take place in the Open Space Theatre in the basement of the PAR/TV Building. Tickets are $18 in advance or $22 the day of, or $15 for students. Go to barebaitdance.org.
Equus International Horse Film Festival
(Friday-Sunday, March 15-17)
Horse-centric films take over the Roxy Theater next weekend for the fifth annual Equus International Film Festival. The themes include the role of horses in human history and Native culture, as well as threats to horses, and their capacity for healing.
Of the 25 films, locals might be intrigued by "MPG Ranch: The Land and Its People," about the Bitterroot conservation project; and "The Ride," a short film about Ebbie Hansen, a Helena skijoring champion.
In addition to the movies, they've planned guests and trips to horse arenas, Paws Up Resort and more.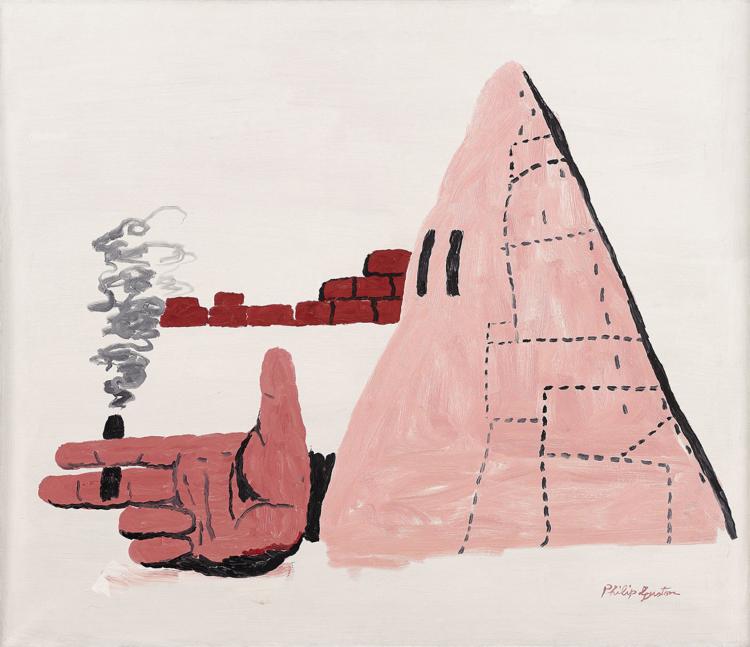 "In Praise of Folly," a group exhibition at the Missoula Art Museum, features five artists from Montana and beyond taking inspiration from a specific work: "Cigar," a 1969 painting by Philip Guston. With a hooded figure smoking a cigar and a brick wall, the original piece is confrontational yet cryptic, and the artists all branched out into their own ways.
The event runs from 5-8 p.m. It's $10 for adults, $5 for students or free for members. There will be hors d'oeuvres, drinks, a tour and artists in attendance.
St. Patrick's Day in Missoula
Mark the holiday a day early with a parade and day's worth of events, courtesy of the UM Irish Studies Program and Global Engagement Office.
Here's the schedule, according to a UM news release:
• 8 a.m.: Irish Catholic Mass at St. Francis Xavier church in honor of St. Patrick.
• 11 a.m.: Parade lineup.
• Noon: Parade begins on Higgins Avenue.
• 2 p.m.: Hurling game in UM's Washington-Grizzly Stadium.
• 2 p.m.: Irish whiskey tasting at the Rhino Bar.
• 2-4 p.m.: Free Carousel for Missoula rides for children.
• 6-9:30 p.m.: Friends of Irish Studies banquet and auction at the Holiday Inn downtown.
Tickets for the banquet are $30 a piece at friendsofirishstudies.com. Proceeds go to the Irish Studies program and help fund studies abroad.
International Food and Culture Festival
Learn about cultures and food traditions from around the world during the University of Montana's annual festival. From 11 a.m. to 5 p.m., the University Center will have traditional performances and interactive events for kids, plus a food truck area. Admission is $5 or $15 for a family. UM students get in free.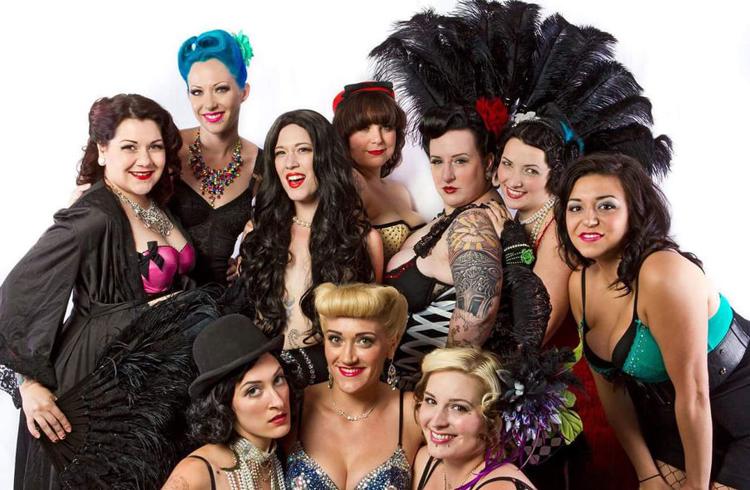 Cigarette Girls Sunday Nightcap
The burlesque troupe will close out the week with its regular feature at the Top Hat, where they perform alongside local musicians and comedians.
Doors are at 7 p.m. and the show starts at 8. Cover is $5, 21 and up only.
Find out what weirder-than-fiction scenarios your fellow Missoula residents have gotten into when Tell Us Something storytelling series returns to the Wilma. The theme this go-round is "Stranger in Strange Land" (which could involve people's tales about moving to Missoula or traveling outside of it.) Eight people will share stories with no notes.
Doors open at 6 p.m. and the show starts at 7. Advance tickets are $10 and they rise to $12 the day of the event. To purchase, go to the Top Hat box office or logjampresents.com. All ages are welcome but sometimes the stories get into adult content and language.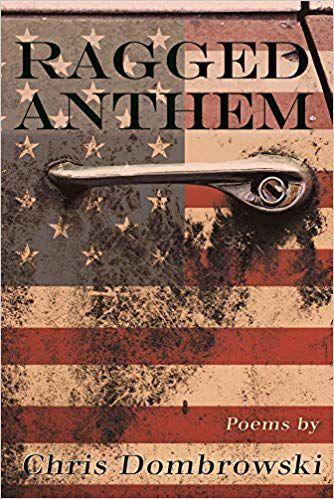 Chris Dombrowksi's poetic 'Ragged Anthem'
The local nonfiction writer and poet is holding a publication party for his new collection, "Ragged Anthem," at 6:30 p.m. at Montgomery Distillery. His last book, "Body of Water," recalled a journey in search of a rare fish in the Bahamas. The Los Angeles Review of Books said his prose "torques and twists and glistens into view much like the bonefish itself."
Sharma Shields and Richard Fifield reading
Sharma Shields' latest novel, "The Cassandra," has earned strong reviews local (The Missoulian) and national (The New York Times).
Shields, a UM MFA graduate who now lives in Spokane, had to cancel a reading here last month due to the travel conditions. She and local novelist Richard Fifield ("The Flood Girls"), have rescheduled for this coming Thursday at 7 p.m. at Fact & Fiction, 220 N. Higgins Ave.
"Rising Tide" brings together a physicist and a string quartet in a discussion of climate change.
The physicist is Robert Davies, who worked on the International Space Station before focusing his efforts on the looming threat of a warming globe. The musicians are the Fry Street Quartet,
The project was featured on NPR's All Things Considered, which explained how the multi-media project, with narration, music, photography and paintings, is designed to convince people of the urgency of the issue and change their behavior in a way that other projects haven't.
The live performance is set for 7:30 p.m. Thursday, March 21, in the Montana Theatre in the PAR/TV Center at UM. Tickets are $15, available at http://bit.ly/2TlzpkF.