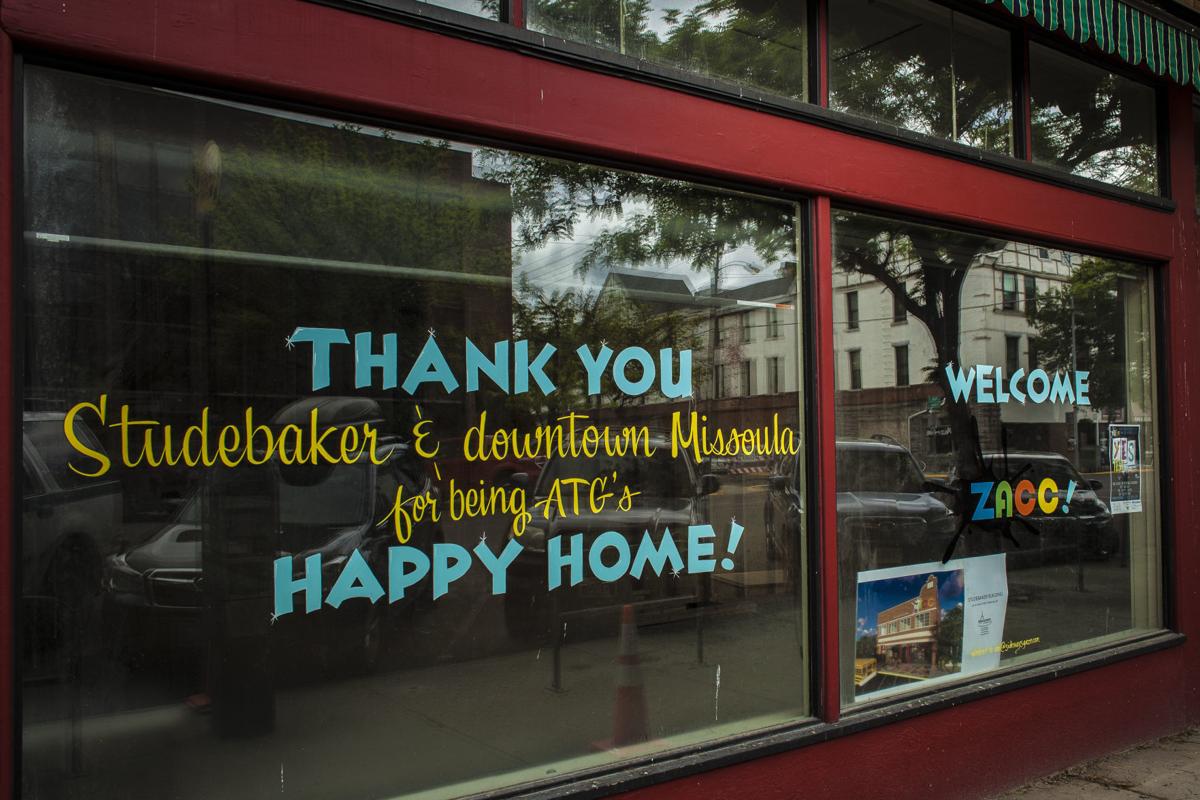 The Zootown Arts Community Center has signed up a fellow nonprofit to share some of the space in the Studebaker Building, its new headquarters downtown come October.
With a prominent location on West Main Street and more physical space, Big Sky will be able to look at expanding its programs and raising its visibility, said Rachel Gregg, executive director.
While the festival, which draws an estimated audience of 20,000 each February, is one of the largest in the area, the nonprofit itself isn't as clear to the public during the rest of the year despite its programming.
"The festival is the broad base and identities of who we are, and then other things build upon that," Gregg said.
Besides the festival itself, Big Sky has youth programs. It screens films in schools around the state, with filmmakers discussing their work and answering questions. Its Native Filmmaker Initiative programs help develop indigenous storytellers, and its youth programs teach high-schoolers how to make a documentary.
After the move from their offices on West Front Street, the new space can accommodate those artist development programs including classrooms, potential for an editing bay, and room for screenings and master classes.
"My goal is to keep the festival really strong and sustainable and then find additional capacity to grow other programs. There's a pipeline of opportunities all the way from inspiring youth to becoming interested in filmmaking and media arts, up through someday attending the festival," she said.
Kia Liszak, executive director of the ZACC, said it was important to them to work with like-minded organizations, and Big Sky's media arts emphasis is a niche not occupied under the ZACC's adult and children's classes and programs. 
It's also a natural fit, she said, because the new building will have a dedicated performance space where Big Sky can hold screenings during the festival. During festival time, they could have their headquarters, box office and some events at the ZACC, too. The Big Sky Film Series, which features year-round screenings of new documentaries (some unavailable yet on streaming services), is returning next spring, and could take place there.
There's potential for programs that complement each other as well.
"With all of us under one roof, we'll have even more opportunity to brainstorm projects that'll be really good for the community," she said.
Gregg said they've discussed the importance of carving out space for the arts community as downtown and the city as a whole are quickly growing.
The ZACC has already purchased the building and is partway through a capital campaign. Currently, they are raising money for a $200,000 matching grant from the S.J. Murdock Charitable Trust. They're at $80,000, and the matching portion unlocks in increments of $100,000, Liszak said. They're aiming to match it by the end of the year.
Liszak said the nonprofit is pursuing private donations as well, and hopes to move into the new headquarters without any debt, which would curtail some of their spending on things like furniture and other features.
There are more fundraisers lined out in the fall, including the Missoula Monster Project, in which kids from local schools draw a monster and then adult artists, professional and amateur, create a version of it in the medium of their choice. It's one of the most popular art shows the ZACC has, and opens on Oct. 25. Proceeds will go toward the building.
Gregg said their long-term goal would be to expand its staffing and programs.
They have three and a half employees year-round, with her post as the only full-time position. In the months leading to the festival, they hire up to 30 seasonal workers and recruit 250 volunteers. She hopes that they could grow up to four to five full-time employees.
The festival is held each February over the course of 10 days with an estimated audience of 20,000 people, according to the festival website. They estimate that a third of the audience comes from out of town, including more than 200 filmmakers.
This year, senior programmer Michael Workman is passing the reins, as he's enrolled in master's in filmmaking program at Stanford University. Programming director Doug Hawes-Davis is on sabbatical, so they've hired guest programmer Joanne Feinberg to fill in. She has the same title at the Ashland Independent Film Festival in Oregon. Gregg said that Feinberg has looked at the festival's legacy and what audiences can expect, but will naturally have her own vision and room to "also take chances, so it challenges and excites our audience."
"She has over a decade of experience as a director of programming in Ashland, Oregon, which is really similar to Missoula in terms of audience and aesthetic," she said, and is a filmmaker herself, which is in line with the history of the festival.