This weekend, the Big Sky Documentary Film Festival will wrap up with three full days of films around downtown Missoula. With more than 170 films total, there's likely a movie for any subject matter. Here are a few highlights to consider for the closing weekend.
Greg Barker retrospective
On his website, filmmaker Greg Barker says he's "drawn to stories that explore the nature of war — and its moral consequences."
Those themes are clear and prominent in the retrospective this weekend for Barker.
Barker is bringing a brand new feature-length film, "The Final Year," that brings viewers inside the White House during the last 12 months with President Barack Obama's foreign policy team: John Kerry, Samantha Power and Ben Rhodes.
The Hollywood Reporter compared it to a real-life version of the West Wing, as they aim to finish their agenda, and then hand it over to a new administration.
In "Homegrown: The Counter Terror Dilemma," he examines the repercussions of the war on terror at home, from the perspectives of authorities and Muslim Americans. "Legion of Brothers" tells the stories of Green Berets dispatched to Afghanistan after the 9/11 terrorist attacks. "Manhunt: The Inside Story of the Hunt for Osama bin Laden" won an Emmy Award. "We Are The Giant" tracks the revolutions in the Middle East. Barker also is screening a lighter film, "Koran By Heart," in which three children compete in a bee where they try to recite the holy book from memory.
To see all the show times for Barker's films, go bigskyfilmfest.org. Barker will participate in Q&As after the screenings.
Eric Liner, 2017, USA, 94 min.
Sunday, Feb. 25, 6 p.m., Wilma
The efforts to film — and protect — the critically endangered Great Philippine eagle make for a documentary that balances science and adventure in "Bird of Prey."
Neil Rettig, an award-winning cinematographer now in his 60s, decides to return to find new footage of the bird he shot almost 40 years ago. While their plight is still dire and the raptor expert wants to help, it's not an easy decision.
As director Eric Liner shows us, locating the rare birds can take days, weeks or months of hiking in the humid mountain forests. The birds only mate every two years, so finding a pair might not mean you'll find an egg.
Getting a shot of a hatching egg is another ordeal, calling for advanced tree-climbing skills. He and his team construct blinds more than 100 feet from the ground. Not only are they working at dangerous heights, but they must keep calm in unideal situations. We see Rettig maintain his cool while talking to colleague with a swarm of bees around his head.
It's delicate work even when the air is clear of insects — the birds will acclimate to their presence, within reason. At one point, they startle one of the birds and the chick is left alone in the rain, leaving Rettig worried they might have inadvertently endangered what they meant to help.
Footage of their present adventure is inter-cut with their visit in the 1970s, giving the film an engaging arc that doesn't take too much precedence over the scientific mission.
Liner, of the Cornell Lab of Ornithology, doesn't make "Bird of Prey" a movie solely about Rettig, although he's a fascinating subject. He also introduces the crucial efforts of local scientists at the Philippine Eagle Foundation and Center, with footage of the painstaking process of hatching the eagles in captivity. There's lovely footage of scientists in the lab carefully measuring and monitoring the eggs, large enough that two hands are required, and humorous footage of how they got the egg in the first place. The birds are monogamous, and a male born at the center is "bonded" to a worker who dons a leather eagle disguise to entice it into mating.
Liner takes viewers through some of the eagle's history. Within remote habitat in the hyper-diverse ecosystem of the Philippine islands, the Eagle wasn't sighted until the 1890s. With its 7-foot wingspan and its rare-but-real predation of small primates, it was known as the "monkey-eating eagle," a name that apparently didn't earn much sympathy from humans. Under President Marcos' patronage regime, he doled out parcels of land to allies who stripped it of its valuable hardwoods, and the bird's habitat.
Rettig and company visited Marcos to make pleas on its behalf. Upon learning that this species lives only in his domain, he re-brands it as the "Great Philippine eagle," one step on its way to becoming an important cultural symbol. (The center's employees, for instance, have some cool eagle tattoos.)
The payoff of their work is beautiful: footage of the eagles and their eaglet in the wild, hundreds of feet above. With its equal portions of wildlife film, history, adventure and science, "Bird of Prey" makes for an excellent viewing.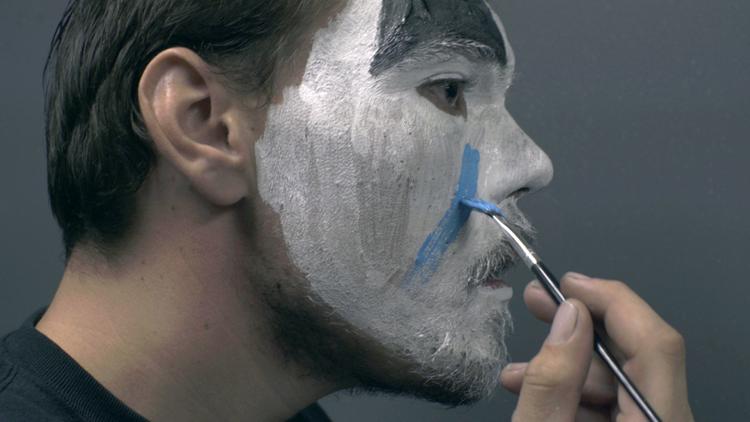 Michael T. Workman, 2018, USA, 27 min.
Sunday, Feb. 25, at 3:30 p.m., Wilma
You have free articles remaining.
Michael Workman, a Missoula filmmaker, is only in his 20s. He's spent a good chunk of his life immersed in the city's do-it-yourself culture, whether heavy music, film or art.
He's a longtime member of the staff at the Big Sky Documentary Film Festival, was also part of the committee for Total Fest, the now-defunct underground music festival; and has held local art installations, sometimes about the spectacle of entertainment; violence in American culture.
Those interests all combine in his longest documentary film to date, "From Parts Unknown." He and a small team trained their lenses on a new and unexpected subject: the wrestling leagues that grew out of backyards in Spokane.
They emerged from a section of the city where kids from broken homes don't have many options. Workman edits in footage from the league's informal beginnings, when it was held in backyards with DIY rings, if there was one, and makeup.
His envoy in this world is Jesse Lawson, who dons face paint to wrestle as "Madman" Manson. The sport and its community have been his life, but it's one he might have to step away from.
Missoula filmmaker Michael Workman and company traveled to Spokane numerous times to interview Lawson and shoot the city's DIY wrestling community.
As in Darren Aronofsky's movie, "The Wrestler," the footage from the ring has a strange effect that separates it apart from, say, a WWE match. Seeing the physical price the sport has exacted on wrestler Mickey Rourke's body, you cringe when he gets slammed. The same happens in Workman's film. Watching an oversized pro get thrown into a ladder is one thing. Seeing average guys like Lawson and his friends enact staged stunts with real pain is another.
Workman invested enough time traveling to Spokane to get Lawson to open up about his life, in particular, the post-traumatic stress he suffers after his father was killed by a police officer when he was young. Watching pro wrestling was a form of family bonding that Lawson began to experiment with when he was 16. Lawson explains how their wrestling characters are really extensions of who they are as a person — his "Madman" persona is a place where he can safely channel his anger and depression.
By the time he's 26, the cost of catharsis is coming due. The sport has worn down his body enough that he plans to retire and hand the league off to his cousin. It's no longer a backyard throw-down: Performers stand for interviews before wrestling in front of large crowd at indoor arenas. He gets a deafening applause when he signs off, wondering whether he can really stay on the sidelines.
Workman doesn't interject with any answers about his Lawson's choices, instead letting his subject explain what the sport means to him in well-shot interviews and cinema verite footage. His camera does linger long enough during the wrestling matches to let the viewer wonder about violence as entertainment and the tradeoffs and benefits we all make for our passions. 
Bence Máté, 2017, Germany, Egypt, 38 min.
Friday, Feb. 23, 3:30 p.m., Wilma
Koka, a young Christian who lives in a section of Cairo, finds solace high above the noise of his neighborhood in his pigeon tower.
He lives in a neighborhood called "Garbage City," where lower-class residents sort the trash from rich sections of the capital. His passion and escape are his birds, and competing with them. He's quite good at it, which is why they call him "Koka the Butcher."
He's referring to his opponent, by the way, not his pigeons. While some might still shudder at the idea, pigeon fighting is not the same as cock fighting.
Pigeoneers, as they're called, challenge each other. One competitor stamps their pigeons' tail feathers so they're easily identifiable, and then takes them to his opponent's section of town. The pigeons are released, and the opponent tries to capture as many as they can, in part by releasing their own flock to try to corral them back to their towers. After a week, they reverse roles and see who has captured more of their opponents' pigeons.
Bence Máté's film, which is in competition in the shorts category, has engrossing cinematography of life in Garbage City, where trash is piled high in seemingly every direction and covering every surface on the street. A big pigeon fight for Koka, and pressure to marry and leave his passion and pets behind, make "Koka" an engaging look inside a sports culture on the other side of the world.