More than a hundred works, mostly smaller than half a foot square, are lining the walls of the Clay Studio of Missoula. Paintings, drawings, photographs, cyanotypes, ceramics sculptures, all donated by artists from Missoula, other areas of Montana or farther outside.
The theme of the nonprofit ceramic center's "Potsketch" auction fundraiser is democratic in a way. The artists are invited to submit a piece (some naturally push the boundaries) that fit in those dimensions, and the bidding for each piece starts at $50.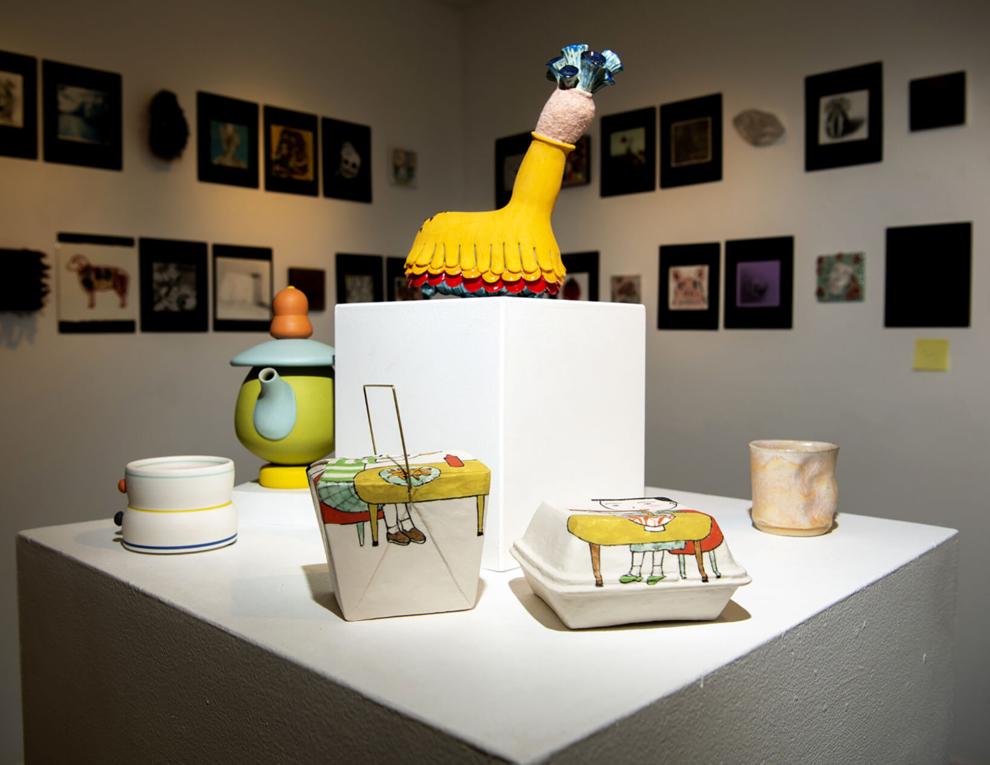 "The idea is that everyone is given the same tools to create a 'pot sketch,' so the spirit of it is everything starts at the same price and just gets built up," said Shalene Valenzuela, the executive director.
In addition to the sketches, there are numerous 3D works by artists like Beth Lo, Julia Galloway, Kensuke Yamada and more.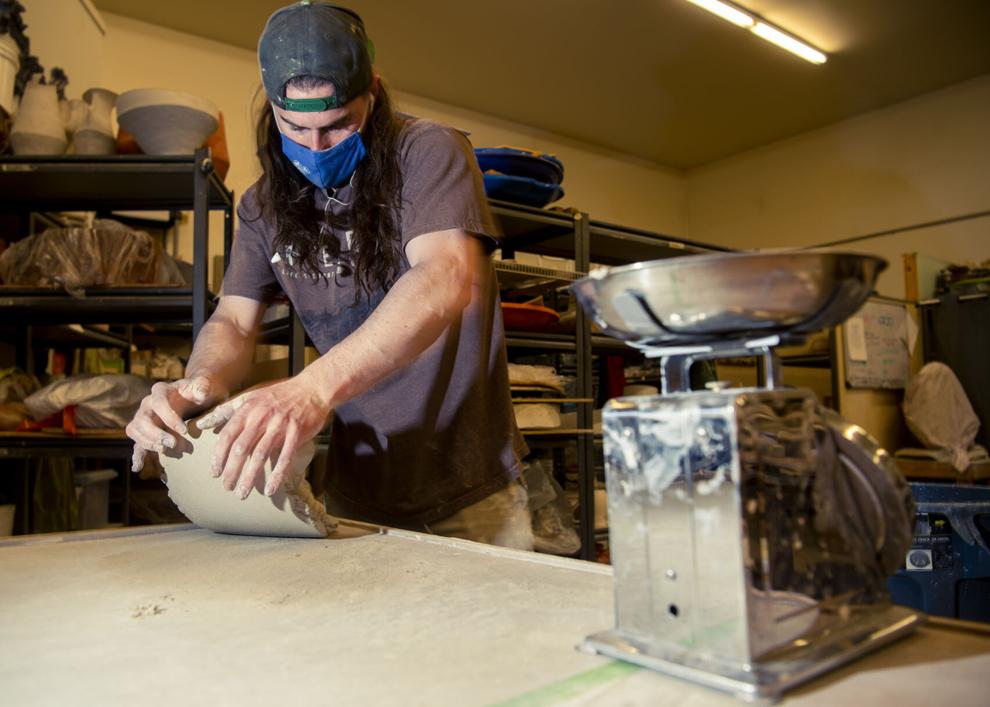 The exhibition opens on First Friday (see box), but bidding and the virtual event are all online again this year, since their usual in-person gathering at the University Center Ballroom isn't viable. In 2020, the show was scheduled to open on March 29, but they had to move to virtual.
With all of the pivoting last year, they had no idea what to expect, but everything sold — one potsketch went for $500.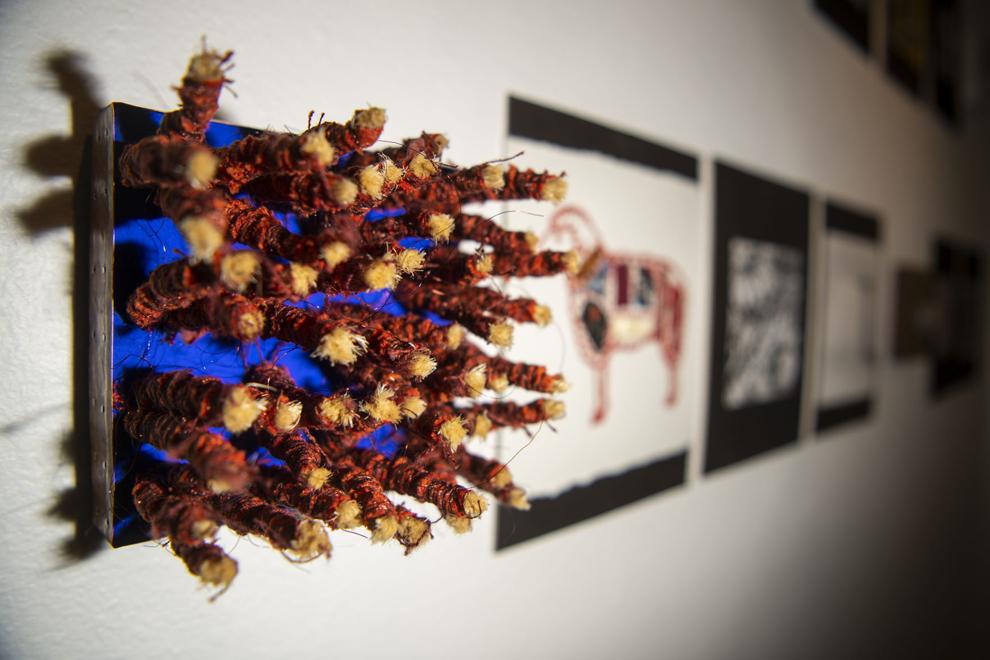 While a frequent comment was that people missed coming in to experience the work in person, Valenzuela said the small-scale works translate well in an online auction format since they're easy to envision in a home with less investment of space. 
The fundraiser goes toward the center's programs — community classes for kids and adults; studio space for local residents; rotating artist residencies that help develop careers and bring new voices to the city; and monthly gallery exhibitions.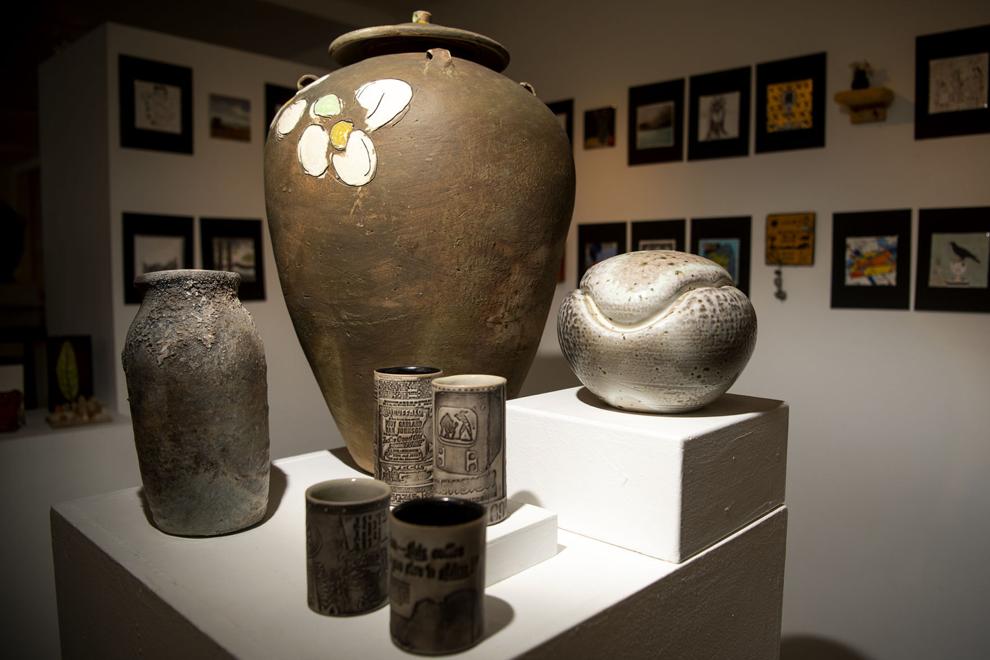 'Potsketches'
The sketches cover all mediums and styles. Matt Hamon, a UM art professor, contributed a striking photograph of a massive cloud dropping rain. Some contributors are ceramicists whose style translates to 2D, such as Alison Reintjes' patterned watercolor, or Andrew Avakian's abstract mixed-media, or Courtney Murphy's gouache still life, which includes paintings of her ceramic pieces and her recognizable motifs. Max Mahn, a printmaker, drew an intricate bouquet in pen and ink.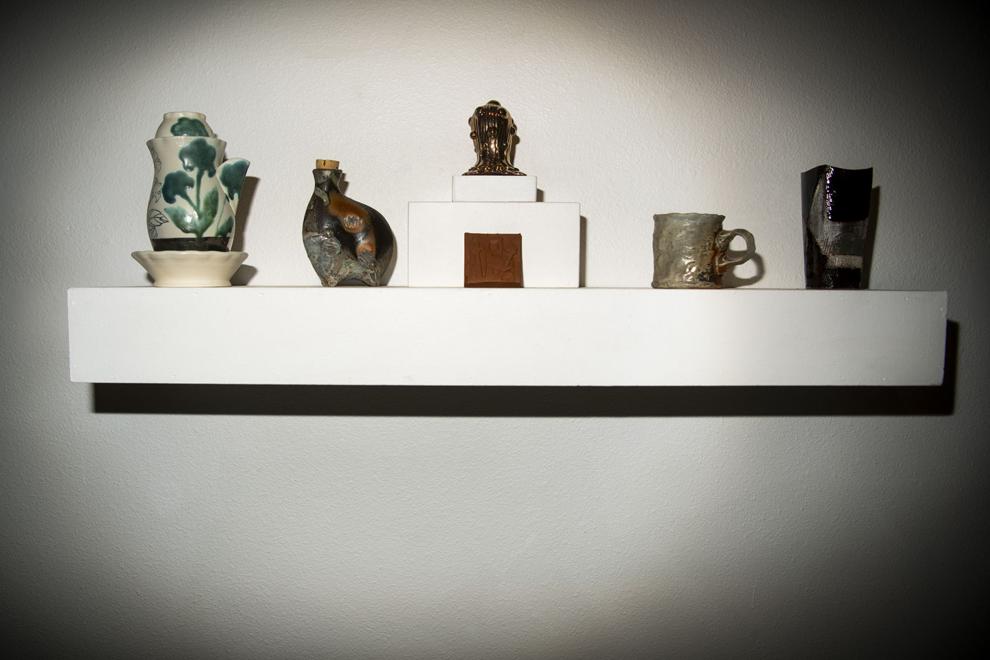 The 3D pieces include local artists, or artists with local ties, and both with national followings. Beth Lo donated a set of two containers, part of a series on take-out from two cultures. A traditional, Chinese take-out box (made from porcelain) is painted with a child eating a hamburger; meanwhile, on a Styrofoam-style fast-food container, a child eats noodles with chopsticks. UM art professor Julia Galloway donated a "Water Ewer with Flower Drawing" — a porcelain saucer base, ewer and cup — that all stack together with aligning decorative plants. Kensuke Yamada, a native of Japan who earned his MFA at UM and then developed a large following, donated a stoneware sculpture of a head with a color scheme of blues, pinks, whites and yellows. It's titled "My little precious head called Obnoxious by unknown."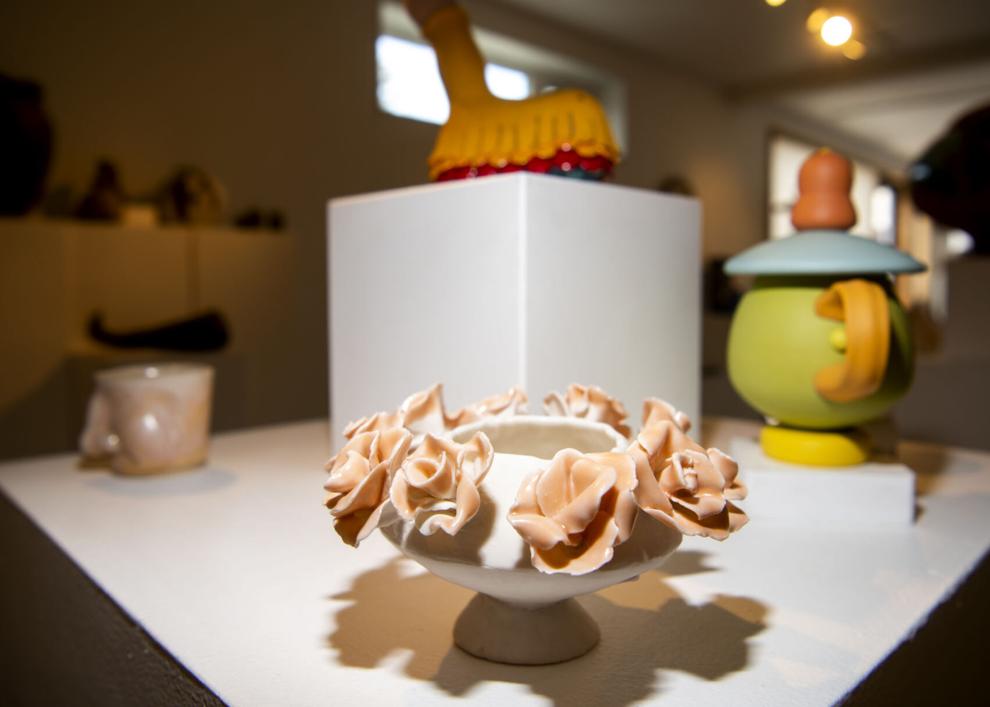 Stephanie Dishno, a recent UM MFA graduate and Clay Studio resident, donated a stoneware sculptural torso called "Ripe" and a cup based on a face, with a prominent nose poking out. She co-founded Wildfire Ceramic Studio, a new working space and gallery, in Missoula last year. Jazmine Penelope, the Clay Studio's outreach coordinator, collaborated with Lee Stuurmans on a vase, "Collaborative Lidded Vessel." Penelope, who's studying scientific illustration, provided the decorative drawing of plants (death camas) and insects (death camas miner bee) and he threw the red stoneware pot.
There are more "petite" ceramic pieces this year, too. One is a set of tumblers and shot glasses by Chris Dufala, a former Montana resident, who used press plates from old publications to "wrap" the type around the vessel.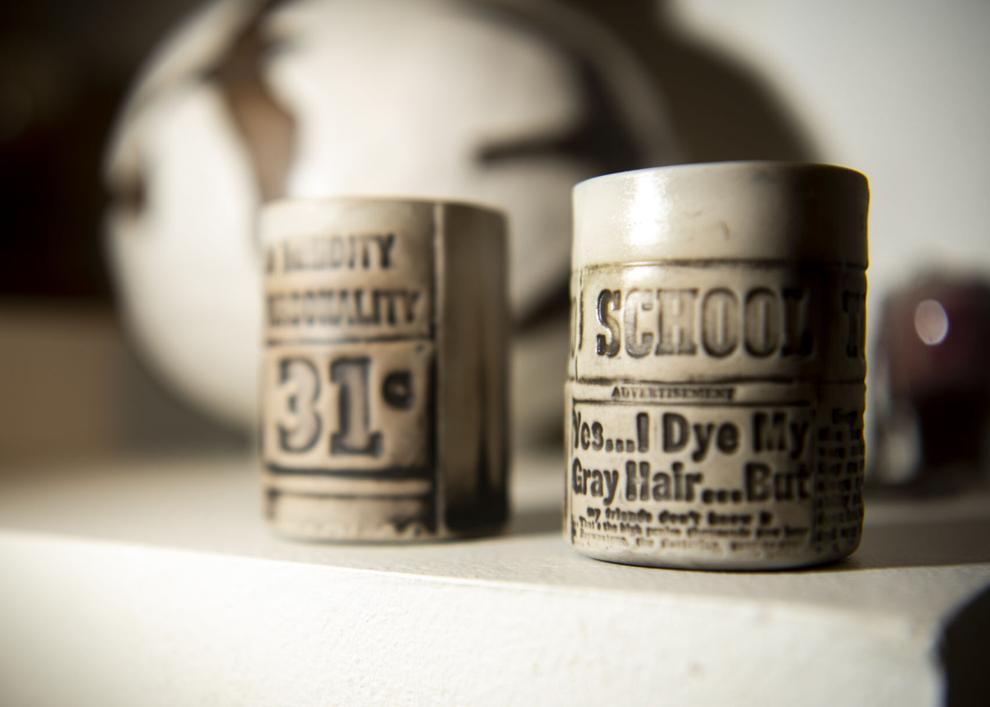 Staying open during COVID
The colorful work and movement around the studio on a recent weekday morning didn't give much sign of the tumultuous year that preceded the auction, beyond staff members wearing masks as they moved sometimes very large vessels around or worked huge slabs of clay. 
"We had no idea how things were going to go," Valenzuela said.
Their big question as a nonprofit was "how do you serve your mission while people don't have access to your facility and you're not able to engage with them?"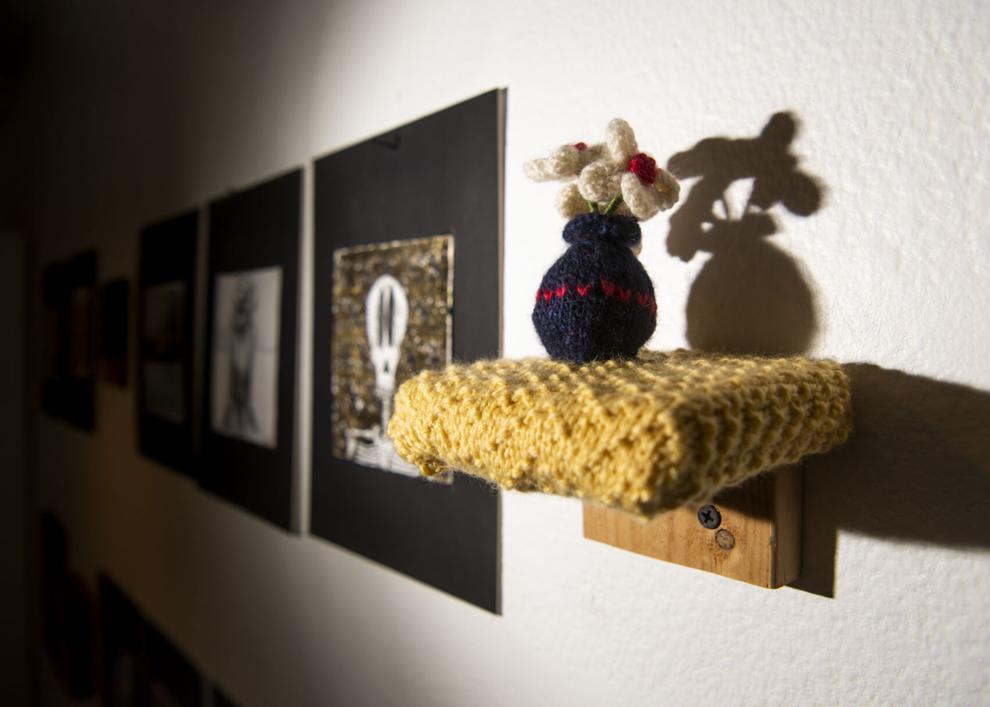 They received CARES Act funding through the Paycheck Protection Program and the Montana Arts Council that helped them recoup some of their lost revenue. "We were shut down basically," she said, from mid-March through July, when they were able to start up community classes again. 
The money helped pay for modifications to the classrooms so they could resume with two-thirds capacity. (They might be able to transition to longer class schedules in the fall depending on CDC guidelines and other factors.)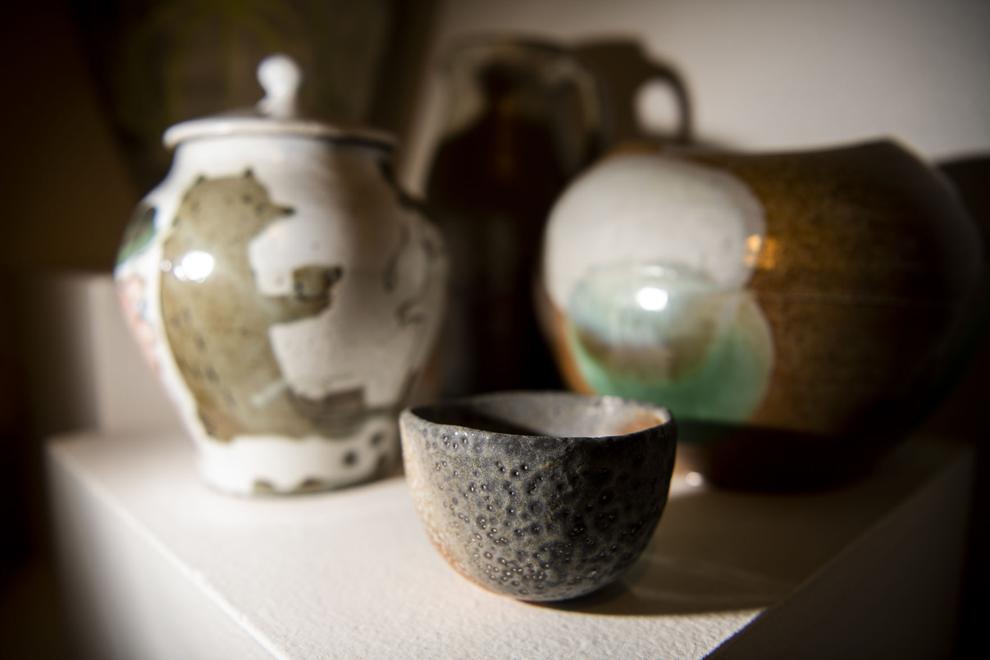 They did not have to cut any staff positions, though. It was "budgeting in a time of uncertainty," regarding revenue or potential future shutdowns, she said, and "taking a leap of faith." It helped that their programs don't require a high density of people. The classes weren't too large to begin with. Their studio rentals, open to community members, allow folks to "come and go independently and are able to comply by distancing guidelines."
They developed at-home clay kits for families and educators to use in classrooms that they plan to continue offering as things ease back to normal. Resident artists created online tutorials, anywhere from 20 minutes to nearly an hour. 
Yet ceramics is "a very community-based medium" because of its many aspects. "It does take a village to run certain things because it's so facility-heavy" with kilns, equipment, etc.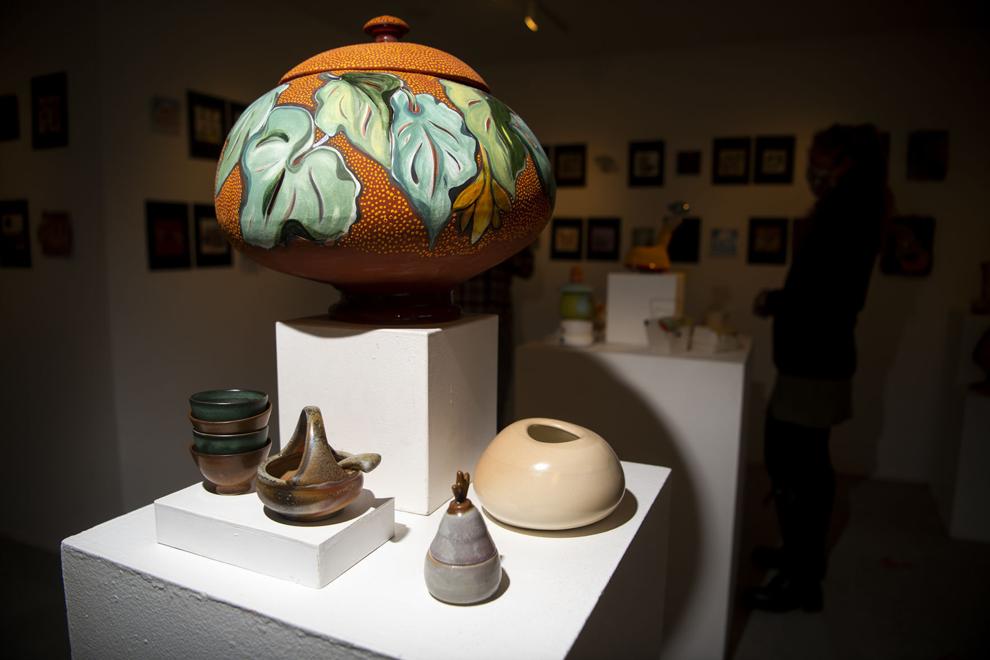 There are also pieces by two of its current residents — artists who stay for multiple years. They get studio space to develop their work and display it, and teach classes for the community.
Ben Blackwood is on his second year as the wood-fire resident — he makes large-scale vessels with richly textured, blackened exteriors. Last spring, he'd been putting in long hours at the anagama kiln outside of town when COVID hit, followed by stay-at-home orders. They ended up leaving the fired work sealed in the kiln for almost eight weeks while they figured out the logistics of safely moving it.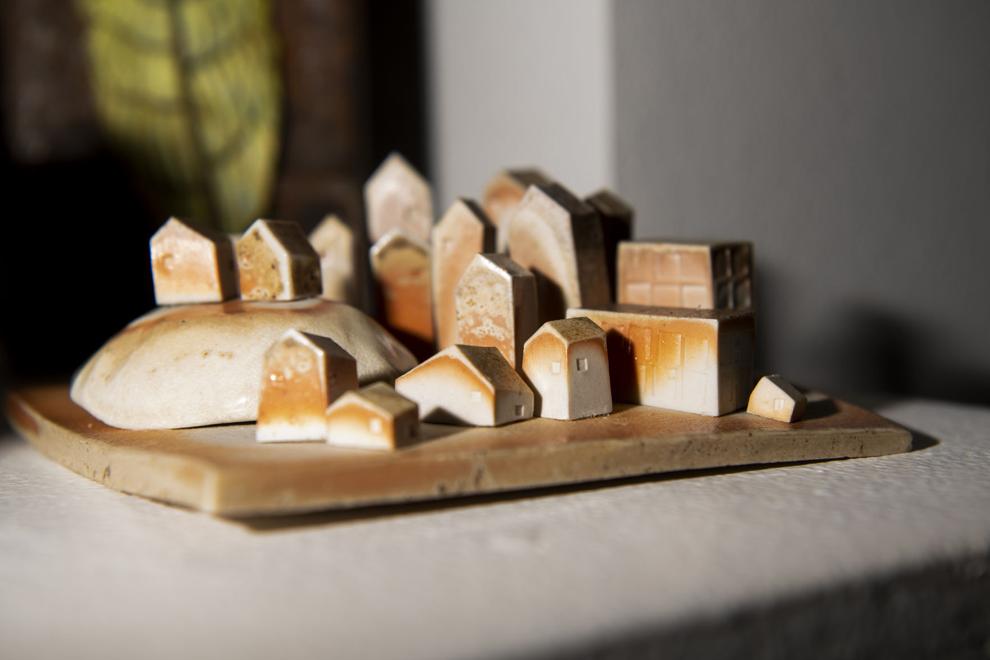 Chris Alveshere moved to Missoula from upstate New York last summer to start his residency. He makes functional wares with charming retro-futuristic forms and vibrant, solid colors accented by thin, horizontal stripes and unexpected decorative nubs. 
During the pandemic, he was able to spend more time setting up his business, website and online presence. Sales for his work online were "shockingly good," he said. He timed his sales around the holidays and the arrival of stimulus checks, and shipped 200 pieces.
As part of his residency, he also teaches classes open to the community, where the ages range from 17 to retirees. While the number of students has been limited, he said they're happy to be there.
"Most of them are just excited to have a sense of normalcy," he said.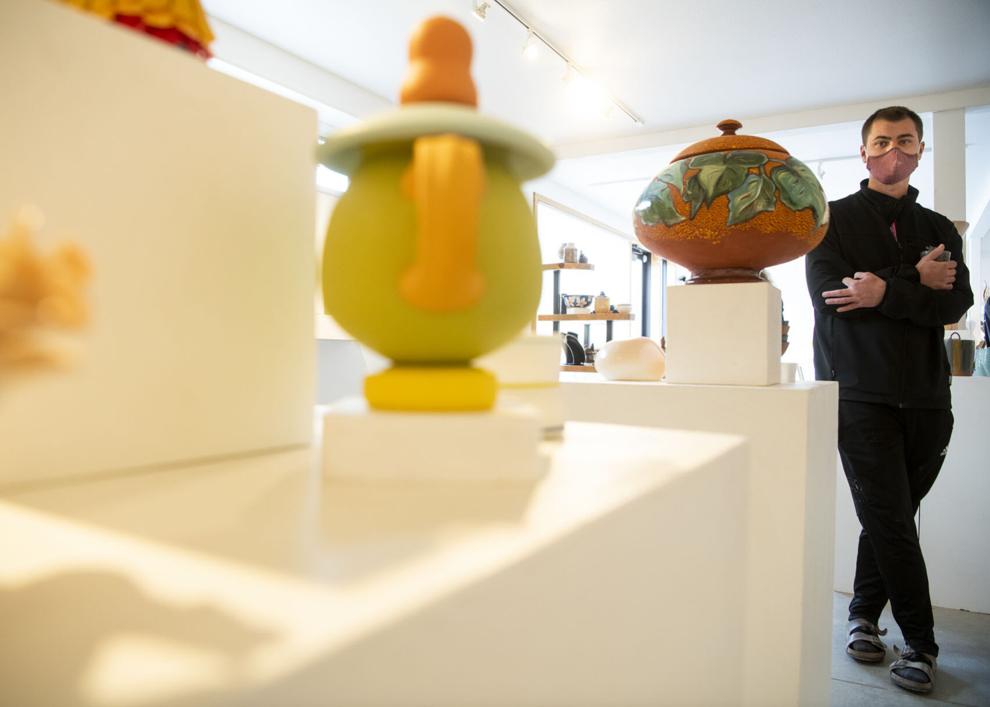 Valenzuela said vaccinations have enabled some of the older members to come back, another step back toward their usual atmosphere. 
It was "nice to be able to regain some of that once we reopened, because a lot of the people who come here — the community members who come here to be studio artists and rent space — really enjoy being a part of that — being in a community, engaging with each other, and working together," she said.