'Cake is Real: A Poppy Art Show'
Pastry chef Jenny Fawcett of Poppy Bakery has teamed up with a photographer, artist, filmmaker, models and one musician for a cake-themed art show. At the opening, check out some of Fawcett's custom creations, inspired in part by magic realism. Some will be for sale by the slice, others require a full cake (papier-mâché piñata cakes). Photographs by Abi Baumann of Dead Hipster and This is Soul will be up all month.
Location: Clyde Coffee, 610 S Higgins.
Opening: April 5, 5-8 p.m. On view all month.
Joe Hedges, 'pudicae sacerdotes naturae'
Eastern Washington artist Joe Hedges will take over FrontierSpace, the nonprofit alternative art gallery, and will share skilled oil paintings in addition to video and prints.
"The works, though varied in media and approach, all utilize odd found objects in nonsensical situations. By combining disparate technological and natural elements in nonsensical ways, Hedges strips symbols of their expected functions, instead calling attention to their aesthetic and material dimensions. Hedges' use of light and composition pays homage to art historical periods of the past, while a bewildering taxonomy of plastics, rocks and corrugated tubes speaks to the epistemological confusion of the 21st century," according to his artist statement.
Location: FrontierSpace, East Pine Street between Sushi Hana and Thomas Meagher Bar
Opening: On view April 5 only from 5-9 p.m.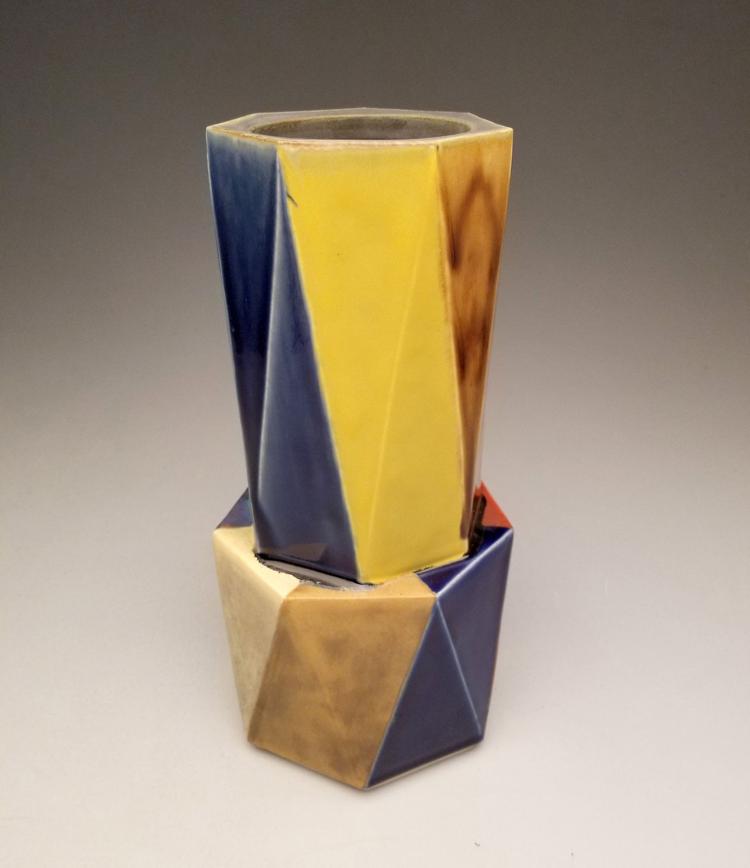 Potsketch preview exhibition
The Clay Studio of Missoula's annual auction fundraiser features more than 70 "potsketches," or pieces of art that roughly fit on a 5-by-5-inch piece of paper, made by local and national artists of all mediums. At the preview on First Friday, check out those and the full-size ceramic pieces that are available for bidding during the April 20 auction. For more information, head to claystudioofmissoula.org.
Location: Clay Studio of Missoula, 1106 Hawthorne St.
Opening: April 5, 5-9 p.m.
Poetry reading with an art expert
John Yau, a celebrated writer of verse, criticism, nonfiction and fiction, is visiting from the East Coast, since he's deeply familiar with painter Philip Guston. The late abstract expressionist is the subject of an exhibition at the Missoula Art Museum, "In Praise of Folly," in which five artists created response works.
Yau will give a reading of his poetry at 8:30 p.m.
Location: MAM, 335 N. Pattee St.
Open: 5-8 p.m. on April 5.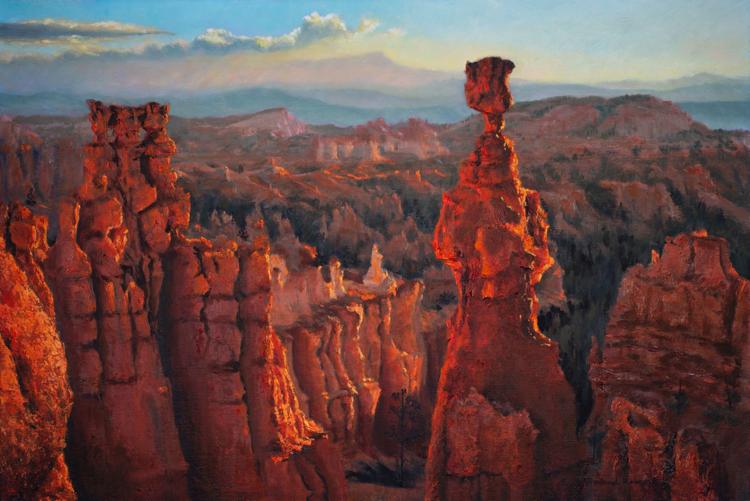 Teresa Garland Warner and Elene Weege, 'Light on the Land'
Two painters will share detailed and technically accomplished visions of the landscape.
Location: Gallery 709 at Montana Art & Framing, 709 Ronan St.
Opening: April 5, from 5-9 p.m. On view through April 27.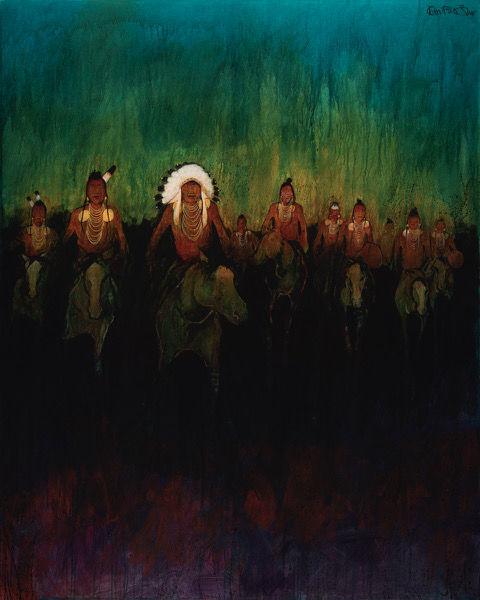 Dana Gallery, 'Russell Revisited'
The Dana artists will be showing work they brought back from five days at Western Art Week in Great Falls. Artists including Caleb Meyer, Garth Williams, Kevin Red Star, Robert Moore, Jeff Walker and Frank Hagel will be showing brand new work.
Location: Dana Gallery, 246 N. Higgins Ave.
Opening: April 5, from 5-8 p.m.
Opportunity Resources, which serves hundreds of adults with disabilities, has an art program in which their clients can express themselves in mediums ranging from ceramics to digital paintings. The works have been shown around Missoula, including the Missoula Art Museum. See them in April at the real estate office on North Higgins.
Location: Berkshire Hathaway HomeServices Montana Properties, 314 N. Higgins.
Opening: April 5, 5-8 p.m. On view all month.
Chris La Tray, 'Descendant from a Travel-worn Satchel'
La Tray won the 2018 Montana Book Award for "One Sentence Journal: Short Poems and Essays from the World at Large." For this show, he draws on his photography skills as well as his words for an installation inspired by Japanese poet Matsuo Bashō and his book, "Record of a Travel-worn Satchel."
Location: Butterfly Herbs, 232 N. Higgins Ave.
Opening: April 5, 5-8 p.m. On view all month.
Maker's Market will feature the locally made Gemini Mountain Swimwear for its First Friday opening. The market was started last month by Julia La Tray (DonkeyGirl designs) and Maren Lorenz of Bean_an_ti. Besides their own work (La Tray does silk clothing, and Lorenz makes clogs), they'll show a variety of clothing, accessories and art by local makers.
Location: 219 S. Third St. W. (Noteworthy Press' new building).
Opening: April 5, 5-8 p.m.