Larry Pirnie, 'With Love From Montana'
Larry Pirnie, well known around the state for his brightly colored scenes of horses and the landscape, has a new show opening this month. Pirnie will be on hand for the reception, from 5-7 p.m. May 3 at L.A. Design, 337 East Broadway.
Fathom Space at the new ZACC
Check out the Zootown Arts Community Center's spacious new digs at the Studebaker building, which it is still raising money for. Plus, the roving Fathom Space gallery will be on hand, and you can see works by members of the ZACC.
It runs from 5-7 p.m. at the building, located on West Main.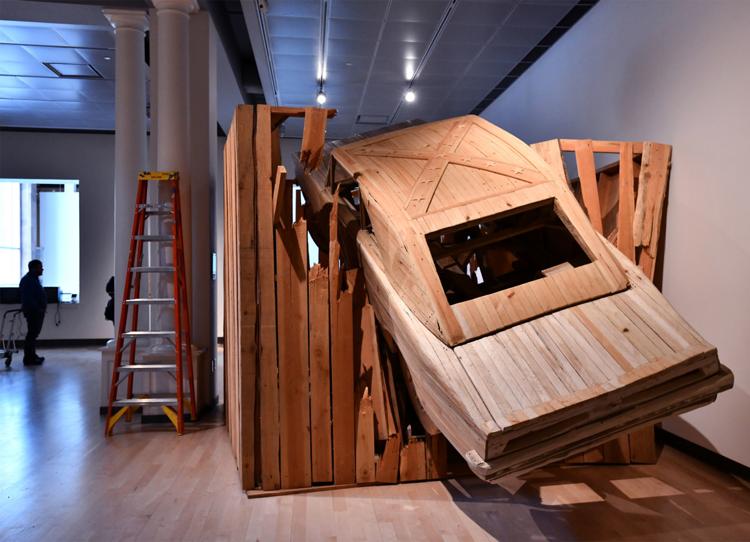 The MAM does First Friday differently these days, with live music and drinks instead of artist talks, which happen later in the calendar. From 5-8 p.m. you can hear live music by Maggie Gammons, Kia Coon, and Maggie Magee, the 2014 Montana State Old Time junior champion fiddler. It's also a chance to see some exhibitions that are coming down soon, such as "Site Complex," its selection of installation art from its collection. (Some of is quite large, such as a scale version of the Dukes of Hazzard's Charger crashing into the Unabomber's cabin.) That exhibit is coming down on May 11. The collection of Lee Nye photographs from Eddie's Club is there through May 19, alongside photos of classic Montana bars. And the Philip Guston exhibition, featuring a painting by the artist and five "response" works, is only on view through May 25. You can also get a first look at "Bury the Hatchet," prints and an installation by Comanche artist John Hitchock of Madison, Wisconsin.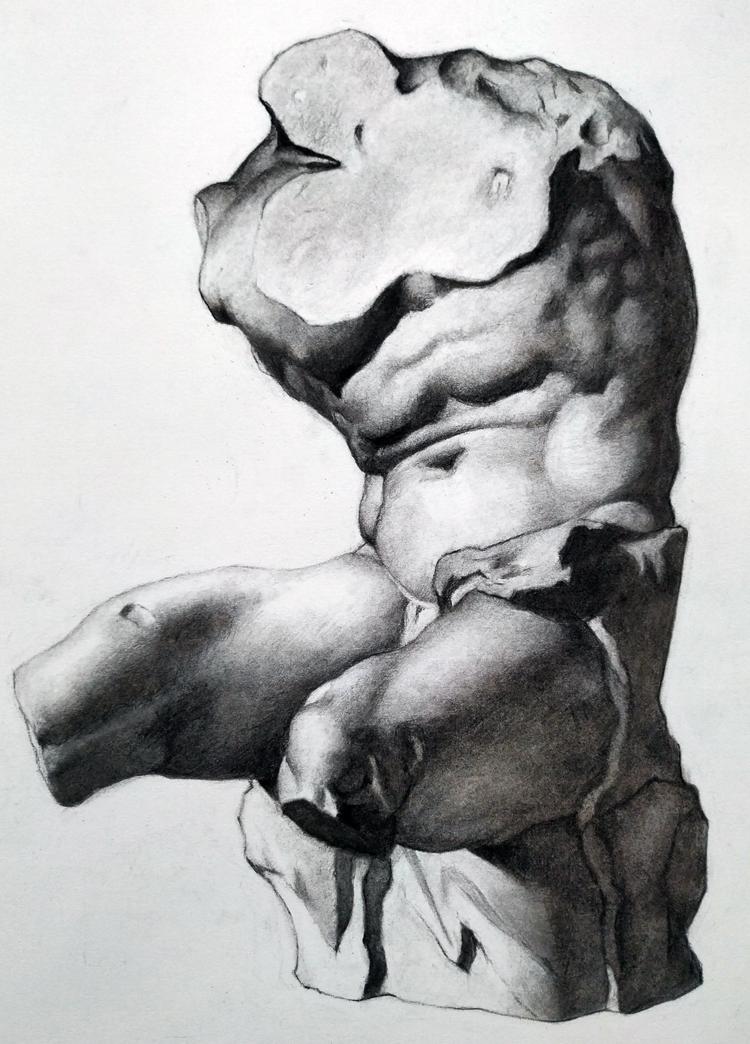 Missoula Fine Art Studio's student show
Terra Chapman and Maurilio Milone studied figure drawing in Italy before moving to Montana, where they opened the Missoula Fine Art Studio. Their students learn classical techniques, which they'll show off during a second-annual studio show at Gallery 709 at Montana Art and Framing, located at 709 Ronan St. The opening runs from 5-9 p.m. May 3, and will be up all month.
Frostad and Galloway, 'Often I Am Permitted to Return to a Meadow'
The Radius Gallery has paired painter Stephanie Frostad and potter Julia Galloway for a new show. Frostad's narrative paintings are currently on view at the Montana Museum of Art Culture's Paxson Gallery. Galloway's ceramics, in particular her Endangered Species Project series, are on view at Harvard University. Those are the New England species — here in Missoula, she'll share Treasure State species.
In the gallery's "sidecar," they'll feature the photography of Greg Hanrahan, whose work has appeared in national publications. It all runs from 5-8 p.m. at the 114 E. Main St.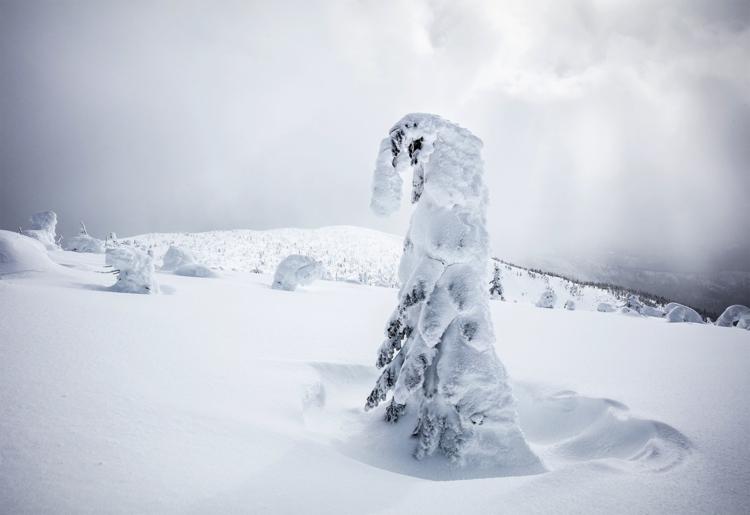 Brian Christianson, 'Land of Fire and Ice: Winter in the Great Burn'
Photographer Brian Christianson will share stunning photographs from his backcountry treks into wilderness area on the Montana-Idaho border. Presented by the Montana Wilderness Association's Shining Mountains Chapter. Food and beverages, prints for sale and short program at 6:30 p.m.
Goodworks Place, 129 W. Alder St., 406-823-0477: First Friday, May 3, 5-8 p.m.
Frame of Mind, Inaugural juried show
The Frame of Mind framing shop and gallery's first juried art show features well-known locals, such as Courtney Blazon's detailed, researched and mind-bending illustrations; Elizabeth Dove, the University of Montana printmaker and conceptual artist; and Marvin Pauls, the longtime Hellgate High School art instructor. The opening runs from 5:30-8 p.m. at the shop, located at 1706 Brooks St.
Dana Gallery, 'Russell Revisited'
The Dana is showing works from its Out West show, with Robert Moore, Caleb Meyer, Kevin Red Star, Garth Williams, Jeff Walker and Dudley Dana. They'll also share "Treasures of the Archive," from its basement vault.
The opening runs 5-8 p.m. May 3 at 246 N. Higgins Ave.