Weber will be on hand during the First Friday reception from 5-8 p.m. and give a talk at 7 p.m.
Her sister, Dreya Weber, will contribute a special excerpt of "Witch Piece," a one-person performance. Dreya Weber is a professional choreographer responsible for the moves Pink has performed twice at the Grammys. Dreya present the piece at 5 p.m. and 7:30 p.m.
You can also stop by on Saturday, Aug. 8, at 11, when she gives a performance, followed by Cathy giving a discussion of the work. The event offers free coffee from Black Coffee Roasting Company.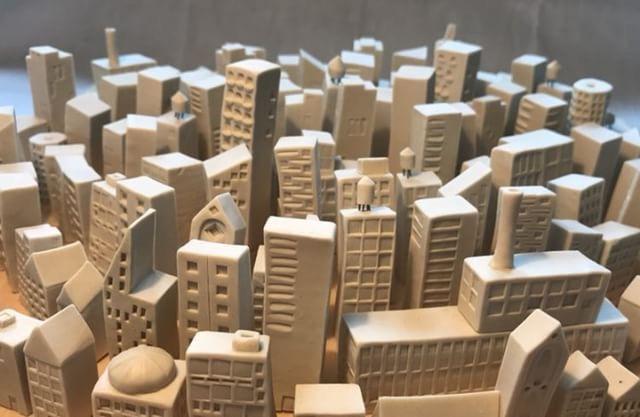 Noteworthy Press is featuring work by one of its letterpress experts, Candice Haster. She crafts ceramic sculptures of buildings and houses, some smaller than a dice, that would seem at home in a magic realist film shot in stop-motion animation.
The opening starts at 5-8 p.m. Noteworthy is located at 219 S. Third St. in the former Food Bank building.
The news release from clothing boutique Betty's Divine doesn't list any artist names, which is what you'd expect from a show titled, "Please Don't tell My Dad." The annual event is a "collaboration of obscene, vulgar and adult art" with "the nastiest hip-hop cipher Missoula has ever seen, so please don't bring your kids and obviously don't tell our dads." Since its Betty's, though, you can imagine the edgy fashion and art will make for a memorably creative evening.
The appropriate sounding refreshments of "beer, pickles and popcorn" will be served from 5-8 p.m., at Betty's, located on the Hip Strip.
Local illustrator David Johnson, who draws and designs a role-playing game called Gathox Vertical Slum, will share some of his vivid creations. He describes them as "a new acrylic and gouache series of fantastical sky beasts, interstellar travelers, and cosmic phenomena" in the form of art prints, books and spot commissions. The opening runs from 5-8 p.m. First Friday, Sept. 7, at Gecko Designs, 523 N. Higgins Ave.
Art and interior design take over the Radius in "Design / Desire," a collaboration between Missoula furniture designer Ty Best of Caste Design and interior designer Becky Broeder. Best's furniture and custom creations are featured alongside art selected by Broeder, including ceramics by Trey Hill, Andrea Moon and Adrian Arleo, metal sculpture by David Secrest, paintings by Pamela Caughey and more.
The Radius is located at 114 E. Main.
The front window of Radius Gallery presents a striking centerpiece: a huge mound of wood scr…
In a small gallery adjacent to the Radius, the ever-surprising and always alternative VonCommon art collective is throwing a group show with artists Marlo Crocifisso, ladypajama, Acton Douglas, Stephanie Nicole, Adelaide Gale Every, Elisha Harteis, Lillian R. Nelson and Bridey O'Brian.
The event runs from 5-8 p.m.
Raising awareness of endangered species, whether they are megafauna like polar bears or less conspicuous forms like the whitebark pines, is the motivation behind "Our Vanishing Future: Photographs and Illustrations."
The traveling show pairs professional wildlife photographers with young artists, ranging from kindergarten and 12th grade, who won a national art contest.
The show will be up at Murphy-Jubb Fine Art through Sept. 30, with an opening on First Friday from 5-7:30 p.m. There's also music by Stan Anglen and Headwaters and refreshments. The gallery is located upstairs at 210 N. Higgins Ave.
If you've been out to Big Sky Brewing Company's amphitheater recently, you've probably seen Josh Taira's work. He created one of the large murals on the building — the one that says "Welcome to Missoula" in the style of an old-fashioned postcard.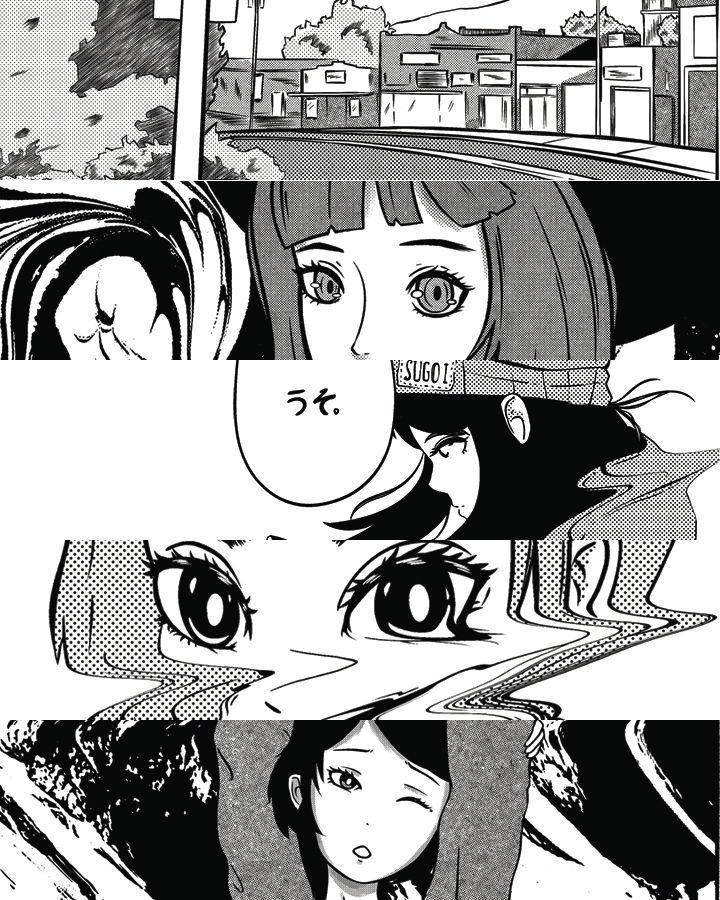 You can see Taira's more personal work this month with "shoujo." In the news release, Taira describes it as a "collection of prints that explores some of the overly dramatic panels and scenarios often seen in shoujo manga"
The opening is First Friday from 5-8 p.m. Clyde is located at 610 S. Higgins Ave.
In "Touched," resident artist Chris Drobnock has filled the studio gallery with paintings and ceramic furniture and decor — everything from Windsor chairs to lamps and a hamper — to contemplate intimacy, utility and the possibilities of a three-dimensional version of a still life. The show will be up through the end of September, with a First Friday opening from 5-9 p.m. at the 1106 Hawthorne St.
Two white Windsor-style rocking chairs sit next to a pink-and-white stool, atop which rests …
Vintage sketches and memorabilia for Missoula business signs dating from the 1940s to the 1980s will go on display at the Hammond Arcade. The collection includes icons still up around downtown, such as Red's signature neon, and ones no longer with us, like the signage for the Missoula Mercantile and Fox Theater.
The exhibition is open to the public from 5-8 p.m. on First Friday, Sept. 7, in the "Unseen Missoula" space in the park level of the Hammond Arcade at 101 S. Higgins Ave. If you can't make it on Friday, you can sign up for a weekly "Unseen Missoula" tour, which ends at the sign show. For more information, go to missouladowntown.com/tours/unseen-missoula.
A duo show, "Velo in Color," pays tribute to the bicycle. Painters Caleb Meyer and Parvin Zabetian have both been members of the Dana stable for years now, and gallery-goers will recognize Meyer's ongoing efforts to paint an object, spokes and gears and all, that requires technical finesse. Zabetian, meanwhile, has incorporated bikes into her fluid color-field painting.
The opening runs from 5-8 p.m. at the Dana, 246 N. Higgins Ave.