M. Scott Miller's night-scapes might be the perfect paintings for November, when the sun is setting earlier.
Miller, whose work has been featured on the covers of the New Yorker, works in gauche and acrylic, rendering scenes on Higgins Avenue, like people leaving the Wilma, with soft-edged lines that suites the kinetic palette.
Miller has an opening at Murphy-Jubb Fine Art on Friday from 5 to 8 p.m. The gallery also is showing watercolors by Kendahl Jan Jubb and James Hoffman, plus pastels by Arthur Herring. Stan Anglen of Tulsa, Oklahoma, will provide original music.
The gallery is located at 210 N. Higgins Ave. For more information, call 406-728-7050 or go to kendahljanjubb.com.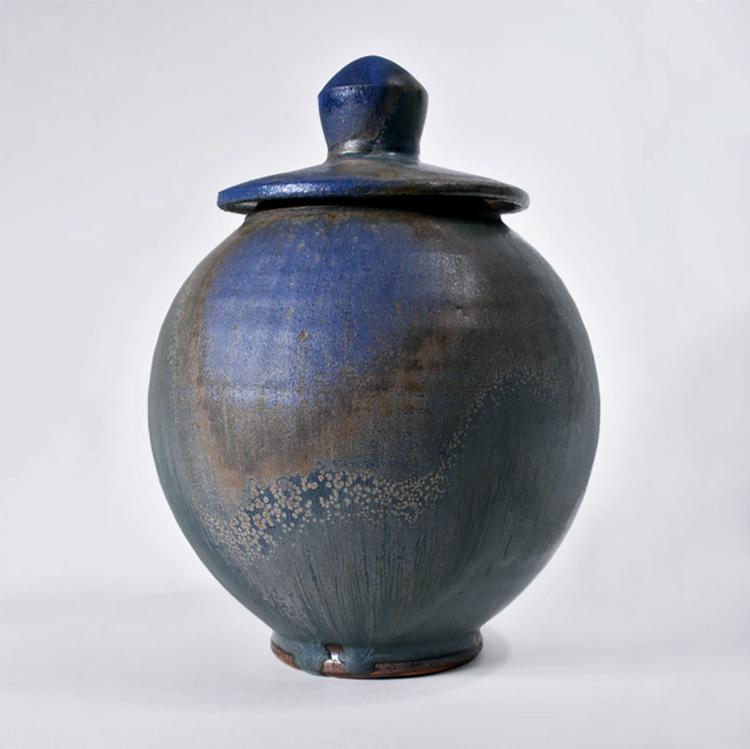 Elsewhere on First Friday, there's chances to see what University of Montana art students have been working on.
The Clay Studio of Missoula is featuring a wide range of work, whether pottery or sculpture, in its UM Graduate & Post Baccalaureate Student Exhibit. It's the third time they've hosted the exhibition, which is held every other year.
Studio director Shalene Valenzuela said the show reflects the wide range of work that's produced in the program. Some students enroll at UM specifically to learn from Julia Galloway, a master of functional pottery who's widely known in the ceramics world. Some enroll in the graduate program and are encouraged to explore new directions, she said.
"They're challenged to push things further," she said. "They're challenged to re-examine the work and ask why they're making the work they do, and they're getting feedback from different points of view."
The show also underscores the symbiotic relationship between UM and the nonprofit studio, which was founded by graduates.
The studio's second-year resident artists give demonstrations and lectures on campus, for instance. After students graduate, they often seek out residencies or studio space at the center — ceramics requires equipment and space that's cost-prohibitive for entry-level artists.
Ryan Embry studied at Montana State University with slip-casting phenom Jeremy Hatch and functional expressionist potter Josh DeWeese. Stephanie Dishno sculpts large-scale figurative work that examines society and sex. Dean Leeper pursues functional pottery and Cori Crumrine experiments with sculptural work.
The exhibiting artists are MFA candidates Ryan Caldwell, Crumrine, Dishno, Leeper, and Molly Streiff. There are three post-baccalaureates, Embry, Michael McCollough, and Maya Moen, who've completed their bachelor's degrees but want to continue developing their portfolios.
The opening reception is Friday, Nov. 3, from 5:30 to 9 p.m. The work will be on display through the end of November. For more information, go to theclaystudioofmissoula.org.
A new art collective of University of Montana students are hosting a group show on First Friday.
The Over Medium Collective envisions their garage-turned gallery as "a small alternative art space," said member Erin Langely, "akin to FrontierSpace but a little more DIY."
Both are senior BFA candidates at the University of Montana. Humble's lately been bridging out from painting into sculpture, with found objects and an emphasis on color and texture. Langely has moved from abstract painting into a more sculptural manner, with aggressive surface textures, expressive brush work and a loud palette.
Langely and co-founder Padyn Humble likely will show work, along with submissions from students and community members, including UM-Western art professor Tyler Nansen.
The other members are Jon Green, Jordan Chesnut, Logan Prichard and Josh Masais. (He'll have live electronic music under the name his DJ name, Milky Way.)
They said it's often difficult for younger artists to find spaces to show their work, so the collective could be a vehicle for themselves and others. They've had one show so far, plus a FreeCycles event, but likely won't have any more until spring, unless they find an alternative venue.
They hope artists "recognize this as a place where people can show work that won't necessarily be shown at other spaces," Humble said, whether it's because of the installation nature of the piece or its content. They'd like to get to a point where they can host a show by an individual artist.
"Pre/Occupied" will run from 5 to 9 p.m. First Friday only at "The Love Den," located at 708 S. Sixth St. W. in the alley between Walnut and Hickory streets. You can follow them at Overmedium_project on Instagram.
At Gallery 709 in Montana Art and Framing, two recent transplants to Missoula are sharing paintings.
Married couple Terra Chapman and Maurilio Malone met in Italy, where Malone grew up and where they both were studying art.
Chapman was an instructor at the Barcelona Academy of Art, Spain, and was directed its of anatomy curriculum. As you can see in her art, she's a skillful observer of the complex human form, and the two have taught a life-drawing course at Montana Art and Framing.
Their First Friday opening is from 5 to 9 p.m. at the gallery, located at 709 Ronan St. The work will be up through November.