"Inland Visions: Works from Spokane"
The ceramics center is importing talent from Spokane this month, with the variety you'd expect from an undersung city for artists.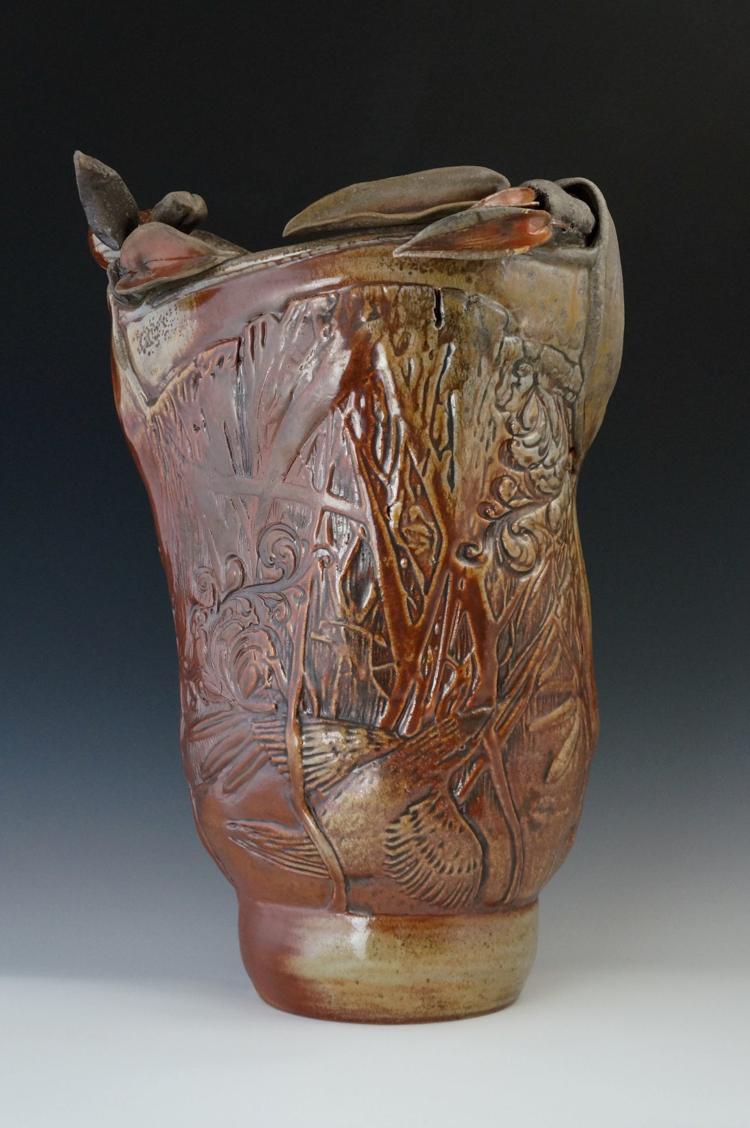 The artists are: Gina Freuen, Chris Kelsey, Mark Moore, Lisa Nappa, Mardis Nenno, Tybre Newcomer, Aubrey Purdy Rude, Mat Rude and Chris Tyllia.
The reception is 5:30-9 p.m., at 1106 Hawthorne. The show's up until March 29. (CW)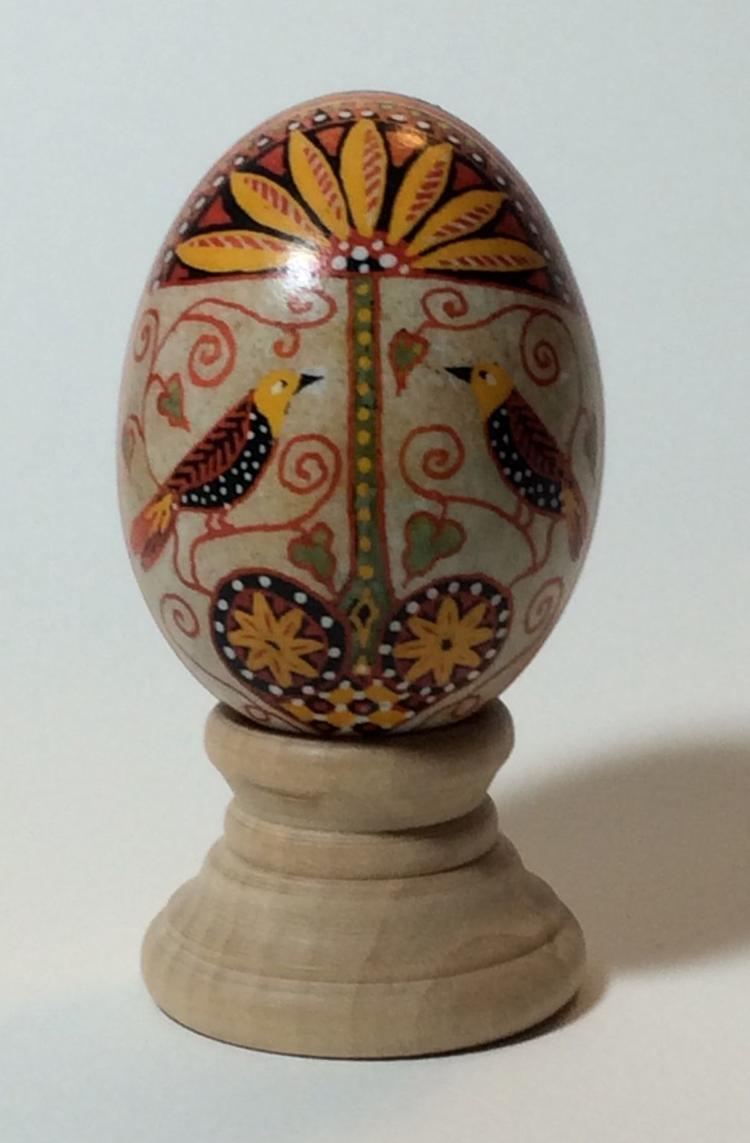 Gallery 709 at Montana Art and Framing
"Painted Birds and Painted Eggs"
This exhibition pairs a spring theme for a month that so far has not been very springlike. Painter Sally Hickman has spent the last 30 years painting the birds that come through her backyard, along with landscapes inspired by Vincent van Gogh. Her work will complement decorated eggs in a traditional Ukrainian style by Kathy Howlett, Judy Donovan, Bob Howlett, Barbara Morrison and Elizabeth Serviss.
The opening is First Friday from 5-9 p.m. at 709 Ronan St. (CW)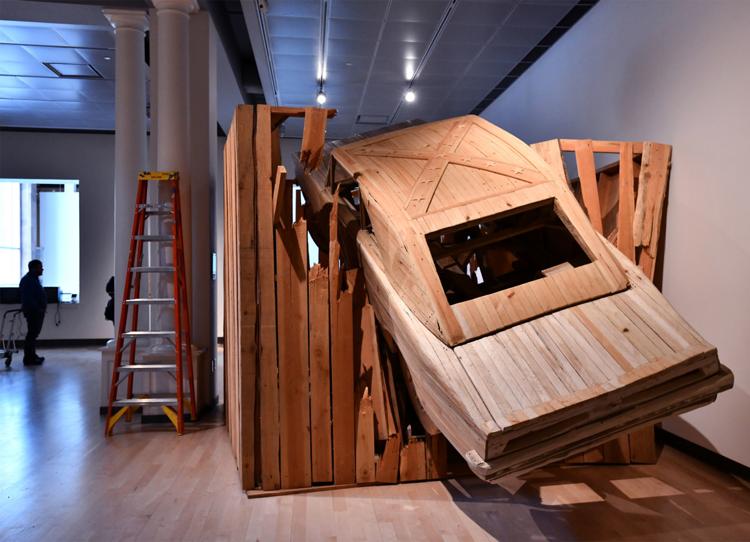 "Site Complex: Installation Art from the MAM Collection"
A three-quarter scale replica of the Dodge Charger from "The Dukes of Hazzard," carved out of wood, sounds enticing. What if it's crashing through the Unabomber's cabin? That's the premise behind just one large-scale piece of installation art that the Missoula Art Museum is sharing at its latest exhibition. 
The MAM will be open for First Friday from 5-8 p.m. At 7 p.m., (mostly) local electronic band Modality will perform. (Cory Walsh)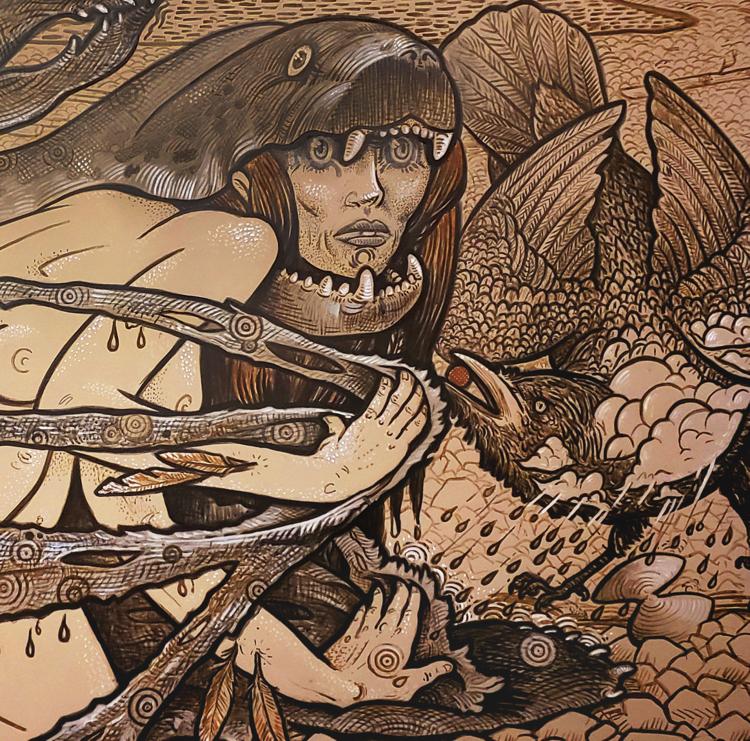 Eric S. Carlson: 'Wilderness'
Carlson creates both paintings and works as a professional illustrator, whether for scientific articles, illustrations or archaeological renderings.
For his new large-scale paintings in his show, "Wilderness," he employs a style that he says "resembles both Paleolithic cave art and medieval engravings." 
"This body of work explores the entanglement and interconnectedness of all things occurring in wilderness environments, both external and internal. The multi-layered and timeless images combine elements of myth and folklore with animal symbolism, and reveal that we are all things simultaneously," he said in his artist statement.
The First Friday reception is 5-8 p.m. The show is up through March 31, with an artist talk at 6 p.m. March 13. (CW)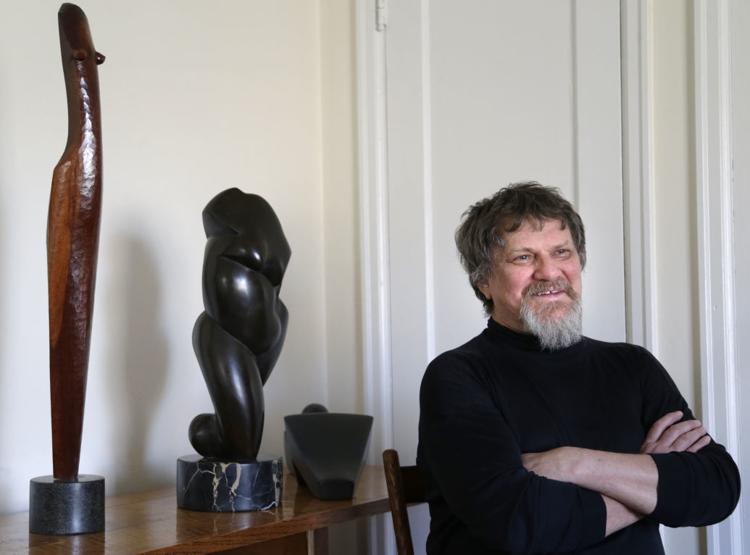 Live drawing and painting, plus sculptures
Two exhibiting artists, Lillian R. Nelson and Theo Ellsworth, will demonstrate their detail-oriented craft in the gallery windows from 5-8 p.m. Their work is currently on display. Nelson crafts deeply imaginative renderings of mythical subjects on arrangements of woodblocks, while Ellsworth's maze-like linework is put to work on creatures that seemingly exist only in the subconscious.
The gallery will also show modernist works by August Christian, a classically trained sculptor who left New York for Missoula.
The gallery will be open from 5-8 p.m. on First Friday at 114 E. Main St. (CW)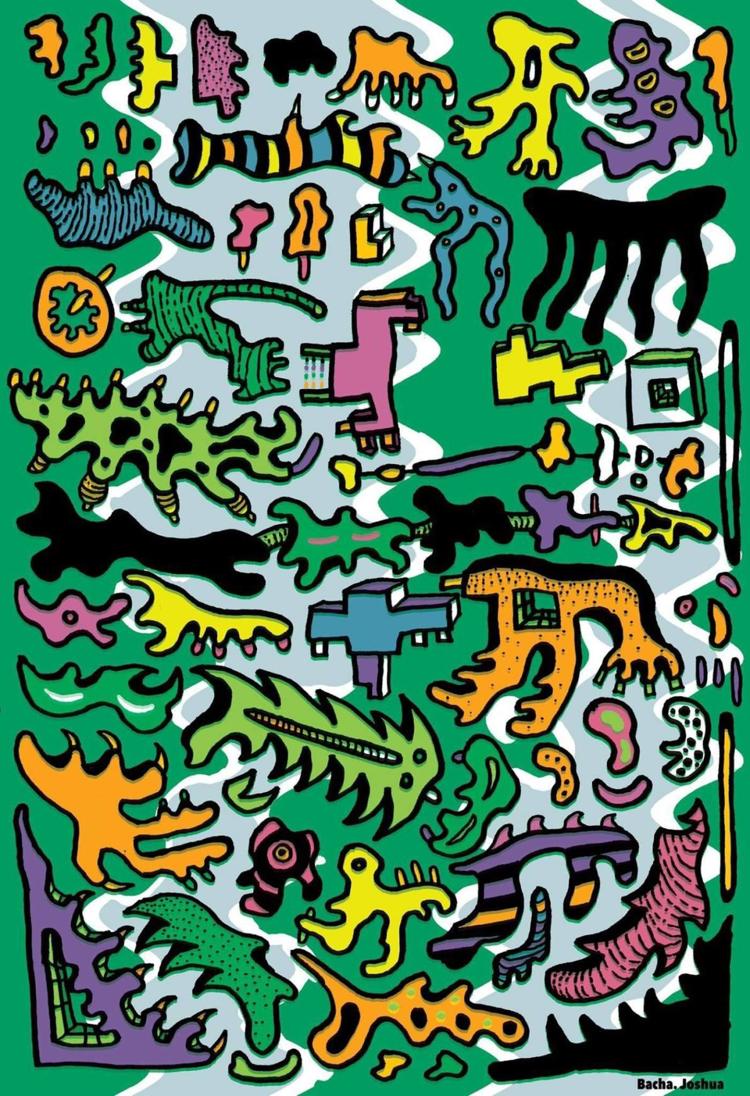 Joshua Bacha's Great Big Art Opening in the Sky
Bacha brings an art show to Missoula after flooding the market with concerts from Ghost Carrot Record bands over the last 10 months or so.
His idiosyncratic style leans toward hand-drawn monsters, aliens and strange shapes, illustrated in neon colors. Look for work from the last year or so of Bacha's life including a fuzzy monster sculpture kinda based on E.T. the Extraterrestrial.
To be found at Clyde Coffee. 5-8 p.m.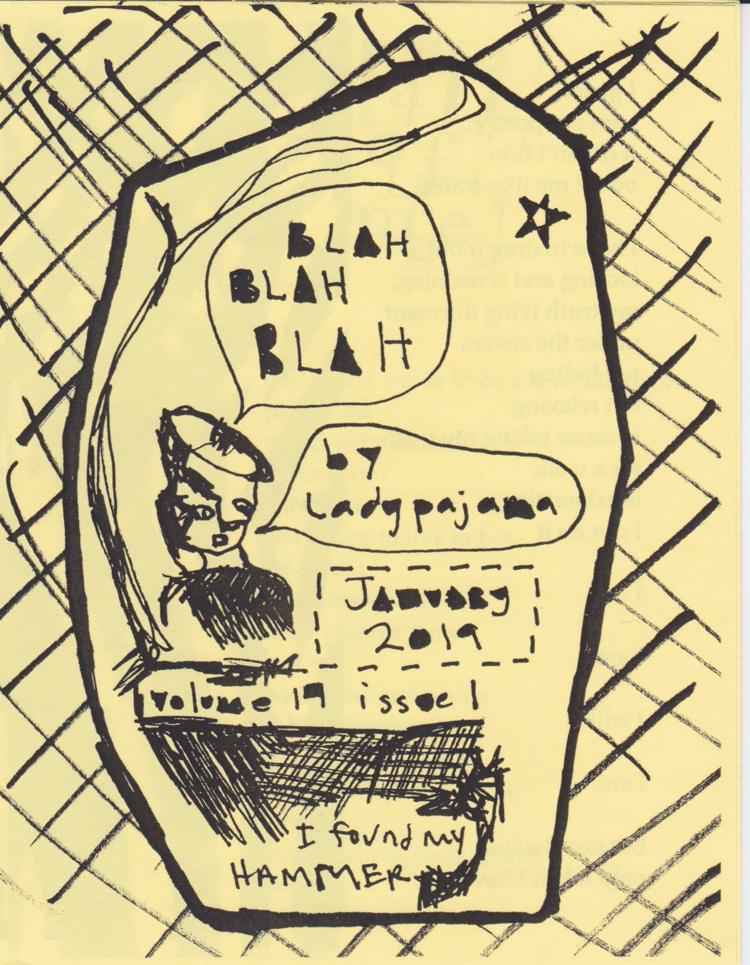 Katie Ludwick aka Ladypajama will present an intimate art show, complete with vinyl record soundtrack and hourly readings from self-published zines released in the last year.
Read the Missoulian's interview with Ludwick, and stop by the show to see her art and pick up a zine or two (or subscribe to her Patreon to get them in the mail!).
Find the show on the second floor of the Higgins Building No. 225. 5-8:30 p.m.
Sarah Sipling — Deteriorate
Missouri-based artist Sarah Sipling will have her silkscreen/lithograph series "Deteriorate" on display at the Frontierspace Gallery. The stark, black-and-gray portraits appear to depict aging people, lips curled and wrinkled heads lined in swirling scrawls.
At Frontierspace — in the alleyway behind the Old Post. 5-9 p.m.