Audiences increasingly demand diversity and new voices and stories in their entertainment — see blockbusters like "Wonder Woman" and "The Fast and the Furious" franchise — and Hollywood is responding.
The indie publisher specializes in science-fiction and fantasy genre stories told by emerging and established creators with a commitment to diversity, which has marked it from the beginning.
"How can we present these voices to people?" said Tim Daniel of Vault. "There's a real market for that. There's a real interest in fresh perspectives, new voices, married with strong story and powerful iconography."
Hollywood's land grab for intellectual property has moved to indie comics like Vault, with its stable of artists based around the world, praise from critics, and growing sales.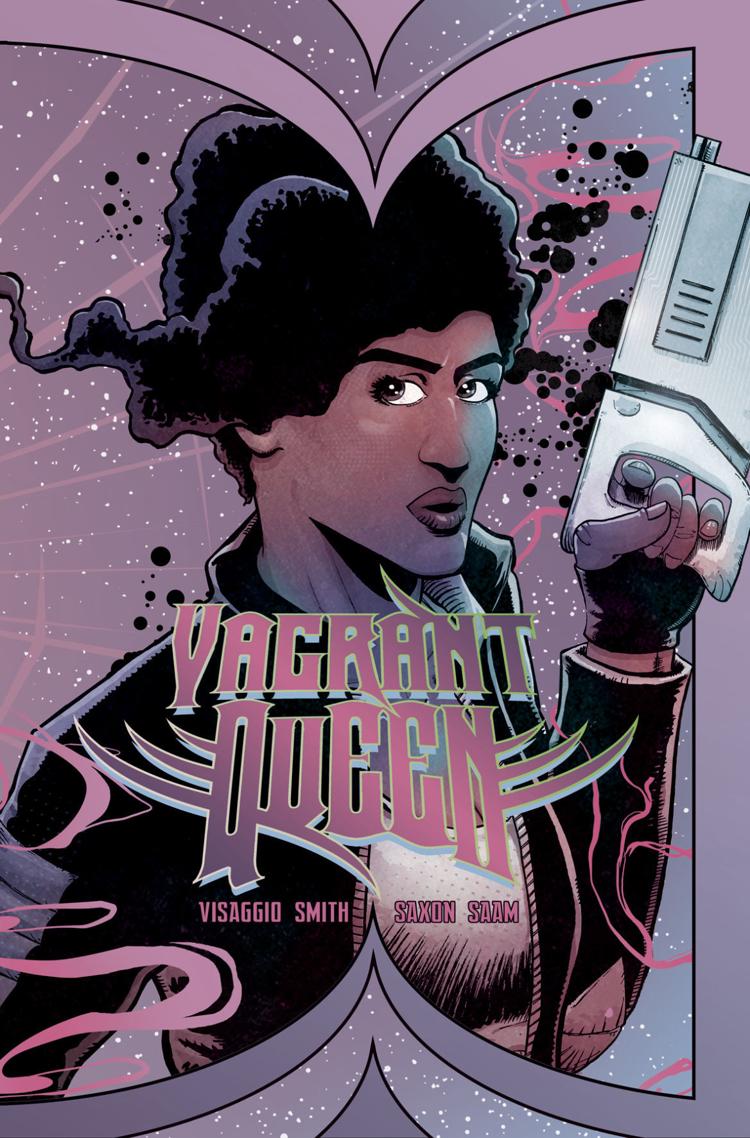 In July, shooting began in South Africa on Vault's "Vagrant Queen," a space opera in the "Star Wars" vein, that will result in a 10-hour live action season for the SyFy channel. The book, written by Magdalene Visaggio, a GLAAD Media Award winner, centers on a female black protagonist who will be played by Adriyan Rae of "Atlanta."
"Failsafe," a dystopian thriller with commentary on civil rights and government overreach, is in development as a feature film for Netflix with high-profile talent from "Black Panther" attached: Michael B. Jordan is producing and will star, and Joe Robert Cole will write the script.
Writer-illustrator Natasha Alterici's "Heathen," a saga based on Norse mythology and a lesbian warrior protagonist, is in development as a feature film. Catherine Hardwicke, director of the "Twilight" films and the indie drama "Thirteen," has signed on. The production company Constantine, which is behind the "Resident Evil" movies, is producing, and Kerry Williamson ("Alex Cross") is writing the script.
A winking genre romp called "Alien Bounty Hunter," co-written by Vault editor-in-chief Adrian Wassel and created with Mark Wahlberg, is "moving along very well," he said.
Vault was founded by two brothers and a friend, modeling themselves after publishers they admire like Image/Skybound and Vertigo.
"We have a similar path emerging before us and we definitely take note of what Image has done," Daniel said. "Nothing wrong with emulating that success."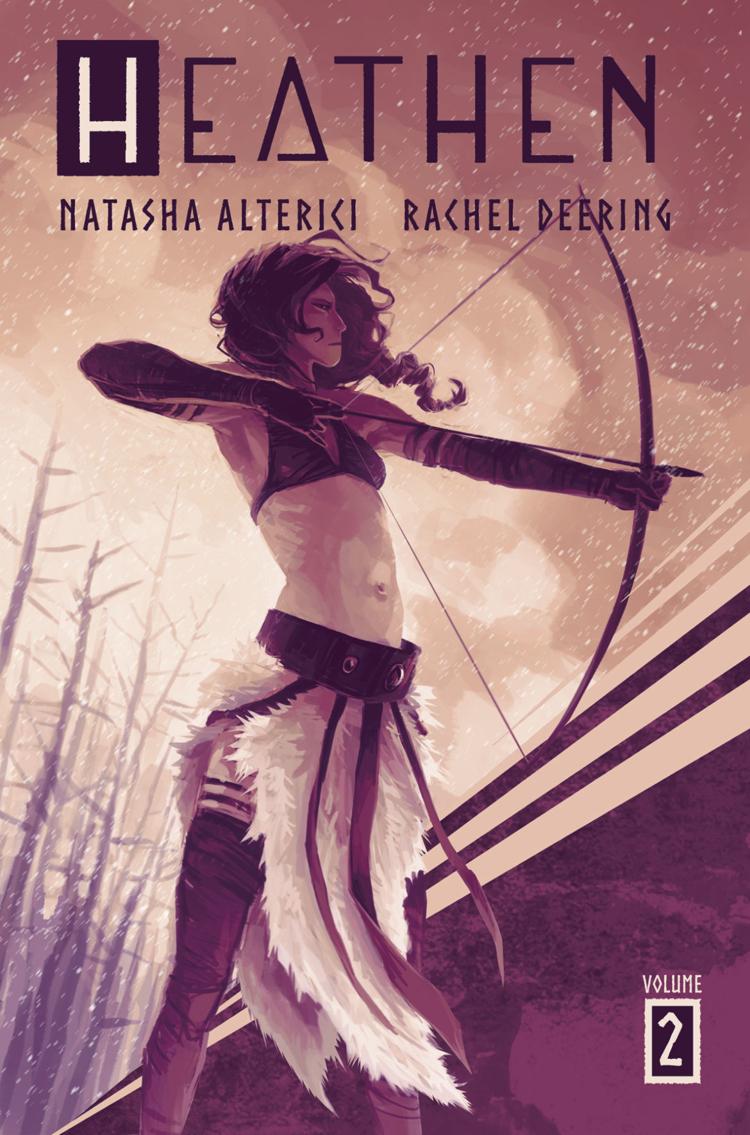 Editor Adrian Wassel's background is in creative writing. The Virginia native came to the University of Montana to study literature and creative writing. His brother, Damian, the CEO and publisher, is a trained academic philosopher. While he was working on his doctorate at the University of Michigan, they teamed up with artist Nathan Gooden, a Pratt Institute graduate and now their artistic director. Their graphic novel, "The Gifted," won a national award for its second volume, and the seed for Vault was planted. Through connections, they found investment to begin publishing other creators' work.
Daniel started out designing and writing for the comic "The Walking Dead" before branching out into his own work, including a book, "Enormous," for Image. For Vault, he's in charge of visual branding and design. "Every aesthetic choice of our entire brand is that man's," Adrian said.
The Wassels, Daniel and their office manager Ian Baldessari work out of an office here in downtown Missoula. Gooden is based in California, as are some other team members, including their partners who work on TV and film development.
Their artists, writers, colorists and letterists are based all over the country, or in other countries.  A particular comic might not have any team members in the same city. Cloud-based software allows them to work on multiple projects with different collaborators in other parts of the world on deadline.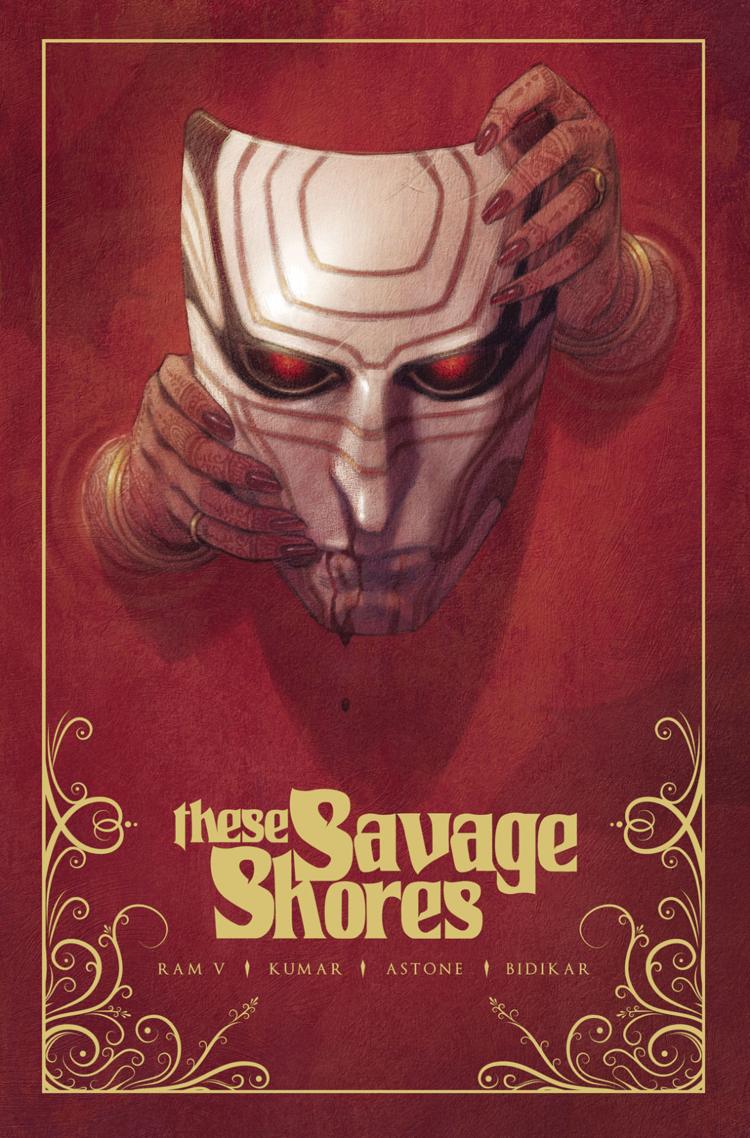 From their launch back in 2016, Adrian said they aimed to create "a space where diverse voices — and I don't just mean diverse in race and ethnicity or sexual identity or gender identity, but also in tastes and inspiration — can all come and create stories that frankly, they wouldn't find a home for elsewhere, and that's resonated with a lot of audiences."
You have free articles remaining.
While he acknowledges that Vault's office consists primarily of white men, and that diversity can be a catchphrase, he said they focus on "creating icons and creating modern icons that are authentic to under-represented demographics and voices" by working with authentic creators. Alterici's "Heathen" centers on a young lesbian woman, Aydis, who's the brainchild of a young lesbian writer-illustrator.
"Lesbian women, particularly young lesbian women, all around the country adore her, and her iconography is meaningful and powerful to them (and) not just that demographic," Adrian said. Daniel believes that the comic can sit on a shelf next to "Wonder Woman" and readers will recognize that "Heathen" is not only on par but has contemporary resonance.
A new title, "These Savage Shores," was created by a team of Indian creators: writer Ram V, artist Sumit Kumar, colorist Vitorio Astone and letterer Aditya Bidikar.
Set in the 1760s, a British vampire is exiled to India by the vampire cabal as punishment — the title references itself from the colonial view of the subcontinent. There, he encounters an indigenous demon much older than vampires and the plot is set forth. It's set against a backdrop of a looming war with the British over a proposed East Indian trading company route. The elegantly written political intrigue, war and love story will appeal to fans of "Game of Thrones," with artwork and lettering suited perfectly to the era.
"It's this beautiful, heart-wrenching story of an India that can't ever exist, that is now infected by the bite of colonialism," Adrian said.
New issues have quickly sold out and gone through re-prints, with some copies up for sale on eBay for around $150.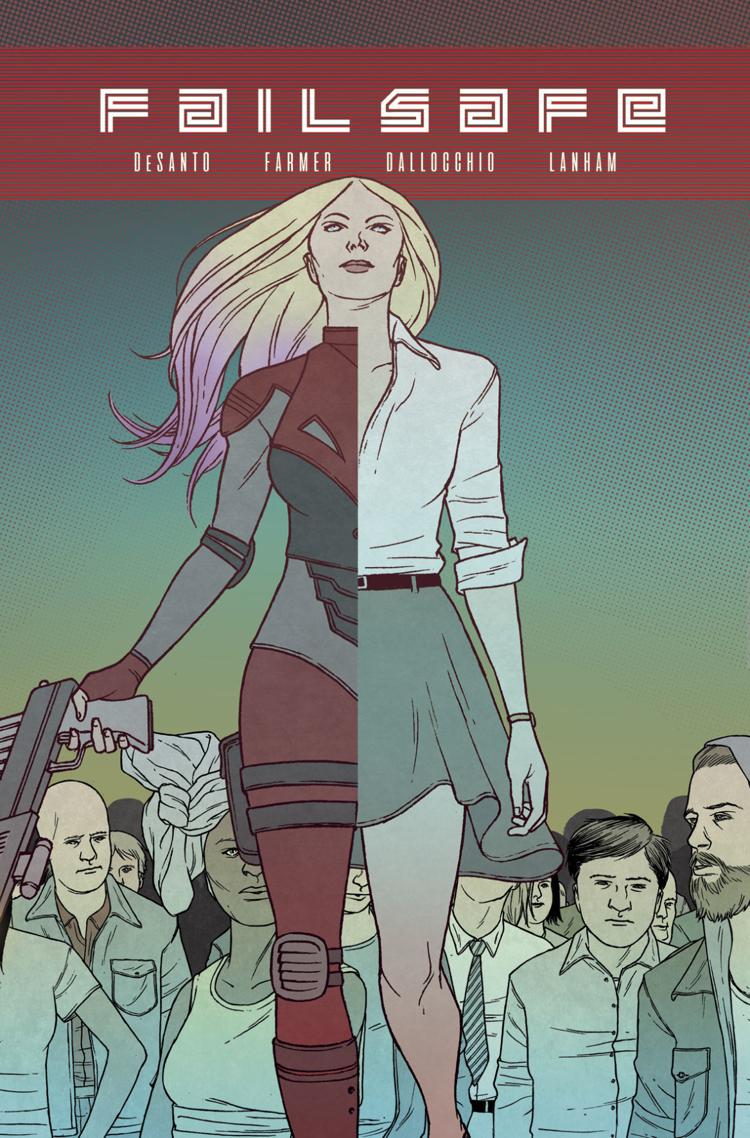 It has a 9.5 rating on Comic Book Roundup, a review aggregator like MetaCritic. "Heathen," is a 9.2, "Fearscape" a 9.3, "Friendo" a 9, and "Wasted Space" is an 8.7.
Other creators have taken notice as well. Warren Ellis, a veteran writer in the field, posted on his site earlier this summer about the loss incurred after the shuttering of Vertigo, an imprint of D.C. that brought "Sandman" and "American Gods" creator Neil Gaimin's work to a wide audience.
"Getting to hear that from one of your personal heroes is quite a fulfilling 2 1/2-year arc," Adrian said.
Strong storytelling is the focus of their work. Daniel, the oldest of the team who's worked in comics the longest, said the medium is "a concept-generating machine. Comics is just rich with concept. But comics is sometimes poor with story. You can pick up a book and just be enthralled by the ideas, the promise that it holds, and you get into the story and things are a little convoluted, a little unwieldy."
He believes that Adrian's specialty as editor is keeping a team focused on the story. "It's going to bring readers back over, and over, and over again" and convince them to try other Vault titles.
The expansion plans aren't limited to film and television projects. Earlier this summer, they launched a horror imprint, "Nightfall," as a means of expanding its line of books.
A young-adult line, "Myriad," will begin publishing next fall. YA titles represent "the fastest growing section of the publishing market, period," Damian said. It's dominated by the graphics imprint of Scholastic but they see room for a different style of storytelling while experimenting with different formats of graphic novels.
"It's a chance for us to not only reach new audiences in terms of age and genre, but also it'll be fun for us to get to play around with the form a little bit," Adrian said.
Damian said they've sold several hundred thousand books so far, with audience reach and growth doubling year over year.
"At the risk of taking a shot across a few bows, we're one of the only publishers in comics that has growing sales right now. The comics market overall is growing, but we're one of the only publishers that's steadily increasing its market share," Damian said.
Daniel said they've reached the point where established creators are reaching out to them about collaborations, but they still comb through submissions and cultivate new artists. 
"We're still breaking that new talent. There's a home here, I think there always will be a home here, for new talent, fresh voices, new perspectives, but there's also now a viable home here for the established creator so they can expect a decent return on the sales of their book."