Many people attending Montana State University in Bozeman go there for the mountains, whose craggy peaks loom outside town soaking up alpenglow nearly every evening.
Photographer Amanda Breitbach liked the mountains, yes, but her time at school in Bozeman made her long to shoot the scenery where she was raised, the flat farmland near Circle.
"I've sort of always been more drawn to that minimal plains landscape more than the mountains," Breitbach said. "It really speaks to me."
On several trips home during school breaks, Breitbach photographed her family and friends, in a series of black-and-white film portraits. She had a vague idea for a photo series about the slow passing of these century-old farms and ranches and had the idea of focusing on her own family's story.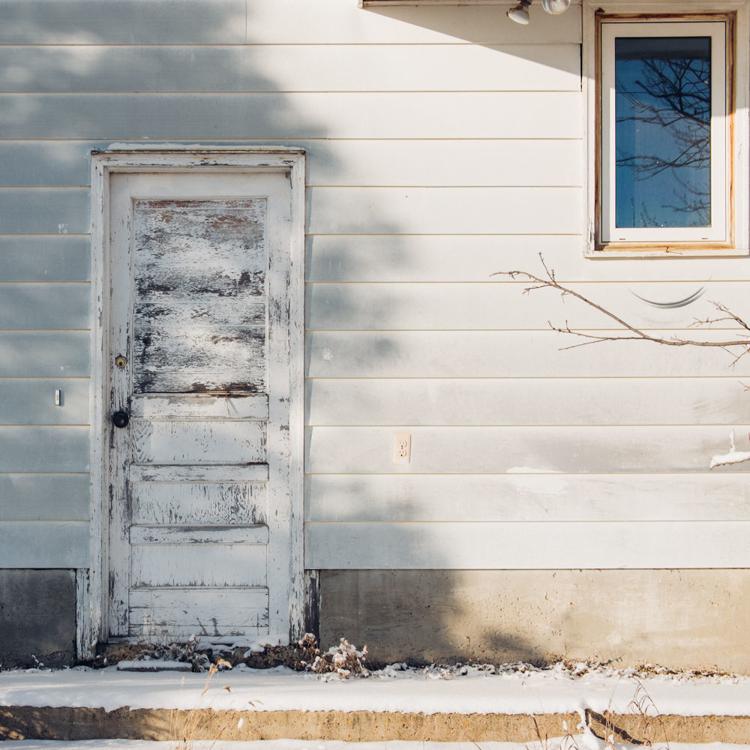 "Land/People," is a 19-photo series shot on digital that Breitbach took mostly on her family's land in 2015 and 2016.
"Our family's been here for 100 years, but it looks very much like the next generation won't farm there," Breitbach said.
The series includes landscapes of barren brown grass and steely blue skies, shots of deteriorating barns and grain silos, her family members silhouetted in a window, or driving the farm truck.
Pots and pans hang over a dirty stove in "Pat's Kitchen," while broken-down cars, their trunks popped open, sit on empty, rolling hills in "Cars."
"WAPA Power Lines," shows stick-figure towers ticking away into the distance, the drooping electricity cables providing shape to the flat ground.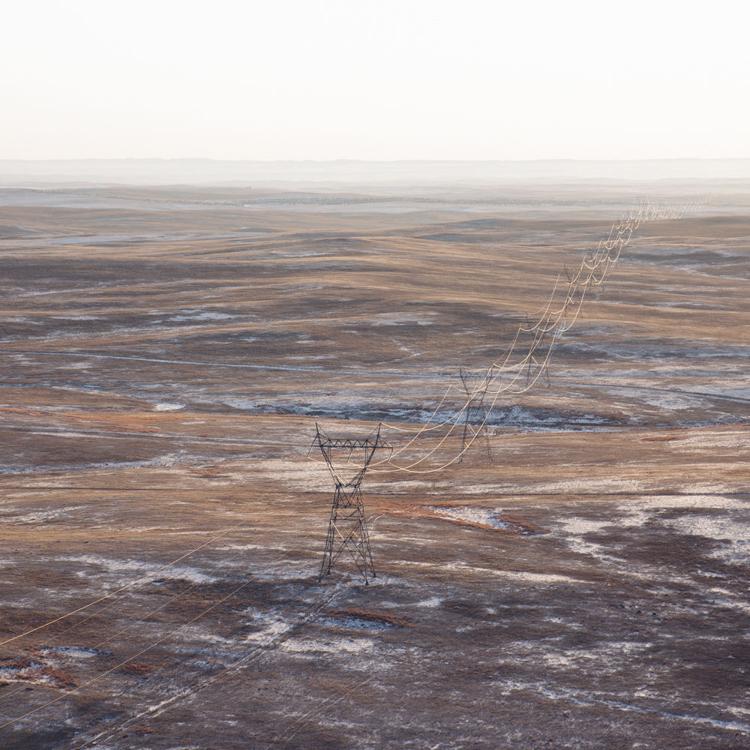 Inspired by shooting with square-format film, Breitbach cropped her digital photos to match, and experimented with stitching together some landscapes into broad panoramic photos after a gallery viewer described a photo as "endless landscape."
Breitbach ended up presenting her landscapes in separate photos, hung side by side, with the idea that the landscape was so big it couldn't be captured in a single photo.
"It creates some real interest when it comes to thinking about what the images mean," she said.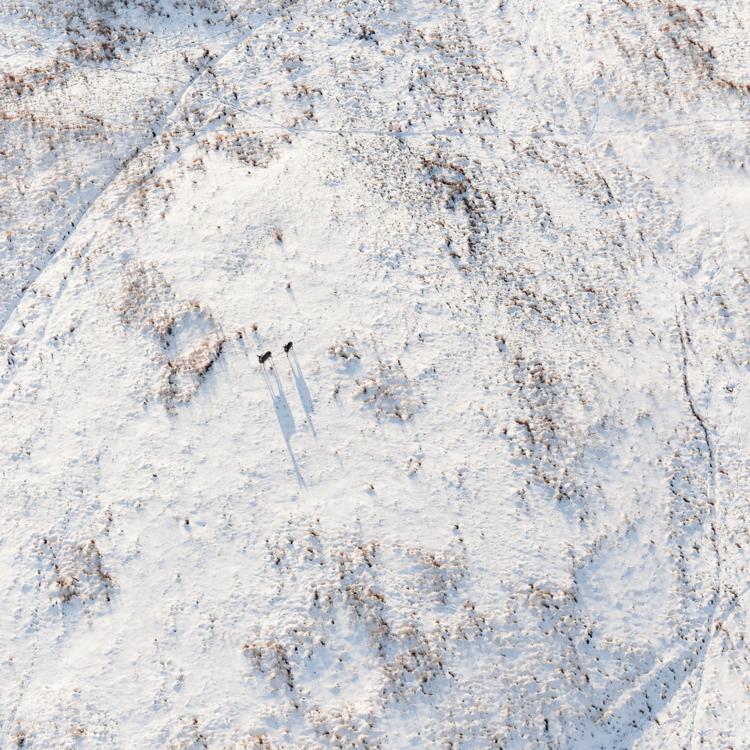 Aside from the mountains in Bozeman, Breitbach's lived in eastern Nebraska, which, though farmland, is much different than eastern Montana. Now she's teaching photography at Stephen F. Austin State University in southeastern Texas, which is forested and boggy.
The wide-open, people-less land she came from still influences her photos, Breitbach said. She wants plenty of empty space in pictures, and lots of sky.
"The place that you are from shapes you," she said. "Even in non-landscape work I'm drawn to minimal composition."