A comedy show or a piece of theater, some locally made visual art, a set by a songwriter — all things you could take in during a busy Friday night in downtown Missoula before the novel coronavirus swept closed the doors of many venues three months ago.
Those creators and their work are "all important to the fabric of our community, and we want to support them," said Kia Liszak, the executive director of the Zootown Arts Community Center.
To help offer some financial assistance and appreciation, the nonprofit launched an Artist and Performer Relief Fund last month. Each week, a pair of artists receive $250 and a spotlight on their social media. 
"It's not going to change somebody's entire situation at all. But I think it's a nice gesture, and a meaningful amount of money" to help with rent, bills or to help them do something they'd otherwise delay, she said. Last fall, after the ZACC moved to its new building downtown, with an events space and galleries for DIY and alternative art, that's roughly what an artist might earn for one night. 
United Way of Missoula County started it off with $5,000, and Clearwater Federal Credit Union gave $5,000 as well. The ZACC is seeking more donations from individuals and groups to keep it going.
It could be "a long time" before artists can resume normal activity, whether that's presenting their work on stage, or in a full gallery on First Friday. "We hope to keep this fund going and growing, and we hope more people will feel emboldened to apply for it," she said.
So far, about 40 people have applied, including "comedians, actors, writers, musicians, visual artists, performers, dancers, culinary artists" and more, she said.
The original criteria were that an artist is based in Missoula and has been involved with the ZACC in some capacity during the past 10 years. They recently adjusted that, and artists who are Black, Indigenous or people of color who live Montana can apply regardless of any involvement with the ZACC.
Anyone who meets the criteria gets their name put on a list that's fed into a randomizer on the Internet. 
Each week, with the exception of one recent post with four, they pick two artists and feature them online to "be a platform for them, to promote their work and anything they have going on at this time so more people can support them," she said. (They don't have to be featured if they don't want to.)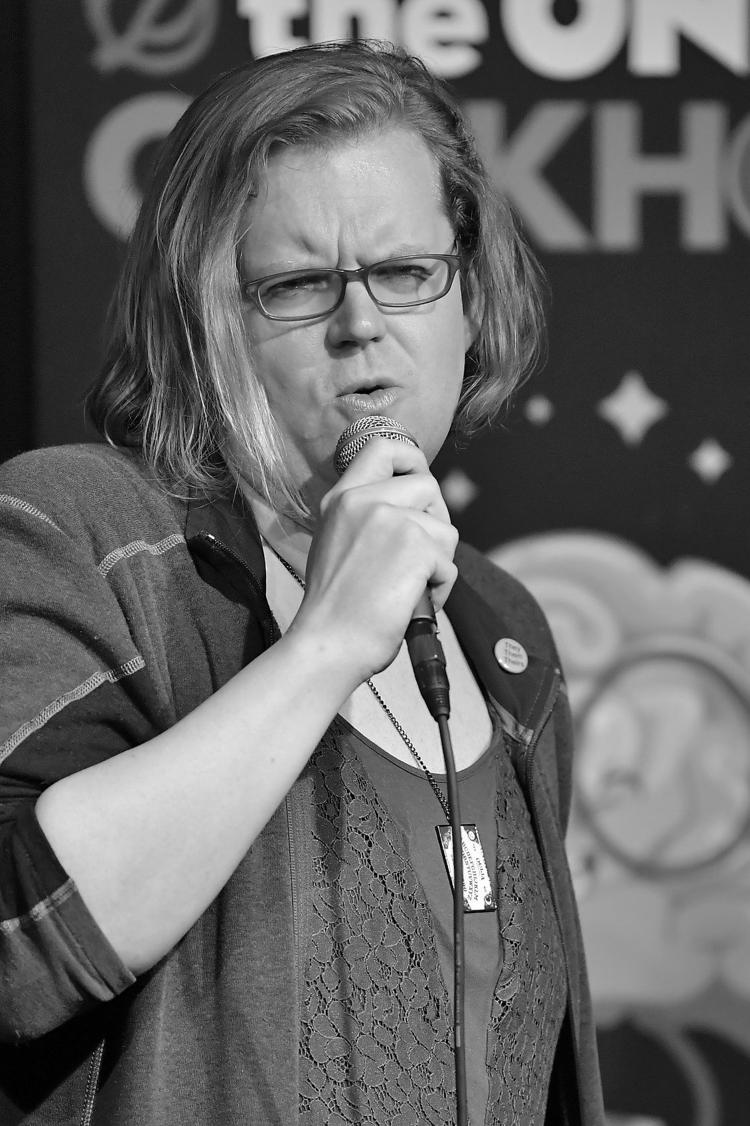 Charley Macorn's last public performance was at the end of February for "Trash Talk," when the comedian and writer gets on stage with their co-host, Solveig Gasnner, to present a very bad movie for a crowd who expects nothing less. 
"Stand-up comedy, it's a lot like professional wrestling, like you need to have an audience," they said. A few attempts at live Zoom events weren't the same without the "call and response, that living, breathing energy."
Last year, Macorn toured around the United States, including a spot at an Onion-Clickhole event, and had plans for another this summer — now all canceled. A showing of photography at the Western Montana LGBTQ+ Center in April was called off. Macorn said non-gallery venues like those were important for Missoula — "the small spaces, the small venues, the basements, the lofts, the backrooms" — which might not have the resources to re-open safely the way the museums can.
Macorn isn't at all comfortable with the idea of returning to the stage yet, even if Montana's numbers are low relative to other parts of the country.
"I think that people are trying to put stage time in front of the health and well-being of other people, which I think is a little disgusting." 
While completing an MFA in media arts from the University of Montana, Macorn has started up other creative outlets, such as a comic book and freelance writing.
"I've been so professionally weird for so long, I'm kind of worthless in any other job. I'm just going to keep rolling the art-o dice," they said.
"Trash Talk" continues as an online watch-along and a podcast with Gasnner. Macorn has started a channel on YouTube, where they introduce a horror movie that's in the public domain. (The first selection was director Ed Wood's notoriously awful "Glen or Glenda?") 
During the "commercial breaks," Macorn cuts in interviews with Missoula and Montana artists.
"Comedians don't just hang out with comedians," Macorn said. They all know each other and work together in an art scene that is as good as it is because "we're all helping each other out, and continue to do that for the foreseeable future, and the unforseeable future because we're all in this together, and none of us are making any money regardless, so now that we're making even less, we've got to have each others' backs," they said.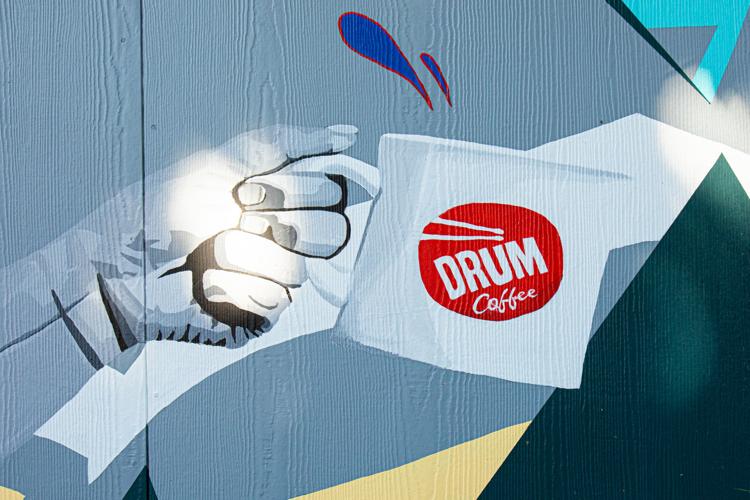 Two years ago, April Werle, a University of Montana fine arts alumna, began moving from wall-hanging paintings and sculptures to murals. She loves traveling, working big, and has a background in house painting, and so she bartered those skills to pay her living expenses as she traveled, creating murals in Bangkok, Malaysia and Morocco.
Here in Missoula, she painted colorful, geometric wall art inside Kulture Kava downtown and outside Drum Coffee on South Avenue. She'd completed a piece in the Giggle Box, the Instagram-friendly installation art museum at Southgate Mall, a few weeks before the pandemic shut everything down. She was in discussions about a commission for the city of Butte that also went quiet.
Since then, she's been "focusing on different facets of my business" even though "walls are what really make me feel fulfilled," she said. She's working on panels, including several commissions. Side jobs modeling and teaching workshops are paused, she's been tidying up her online presence.
"You never know when another pandemic might happen, like if you're just focusing on one facet of your business, and you lose that, then you don't have any way of making money," she said. 
She and Emmet Ore of local band Shakewell, are starting a podcast called "Secret Layer," where they interview local creators about art and business.
"I try to just see the positivity in things, otherwise. You know, you got to, to get through things like this. I think positivity draws in more positivity," she said.
Concerned about COVID-19?
Sign up now to get the most recent coronavirus headlines and other important local and national news sent to your email inbox daily.