"Uncertainty" is the key word for printmaker David Miles Lusk, as it is for many Missoula makers for whom art is their primary or sole source of income.
His black-and-white woodblock prints of animals, plants and fungi, some native to Montana and others more exotic, are staples of local markets, pop-up sales or straight-up art shows around Missoula in recent years.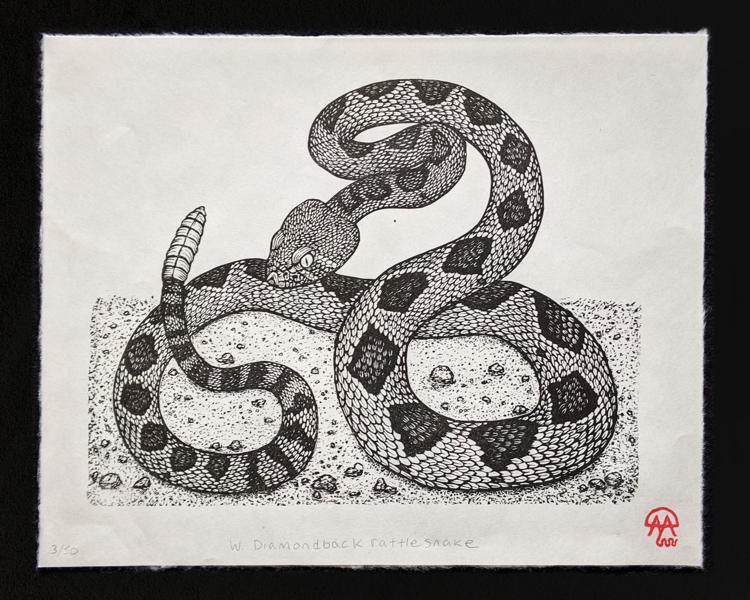 "I really invested in doing the markets and making that a big part of my income," he said. He refined a system:
Spend two to three months in production mode, then a summer of sales. Repeat for the holidays, the other busy season for local artists. He was ready to dive in this year "completely relying on it."
For Miles Lusk, the prospect of returning to the markets during the COVID-19 pandemic is complicated. His partner, Samantha Balk, with whom he has a 1-year-old daughter, is high-risk. He doesn't know how he could set up a booth to completely minimize the risk, even if the health department clears the markets to reopen. The largest market of the season, the Summer MADE Fair in Caras Park, decided to postpone its gathering of some 160 artists from June until Aug. 23.
Regarding the markets, whether MADE or a weekly or a pop-up, he has other questions about turnout and exposure, because "the biggest draw of the markets is tourists. Those are the sales I'm trying to get," he said.
In the interim, Balk has helped him with a weak spot — promotion on social media — and the online sales of prints and even a larger painting have pushed his sales higher than they normally would be in his quiet season. He was wary at first, but Balk pushed him and it paid off.
He's grateful for the support from buyers, the majority of whom have been local, and many to past customers, but he wonders how long it can last if a recession depletes that generosity. He's not certain yet about what kind of financial assistance he'll seek.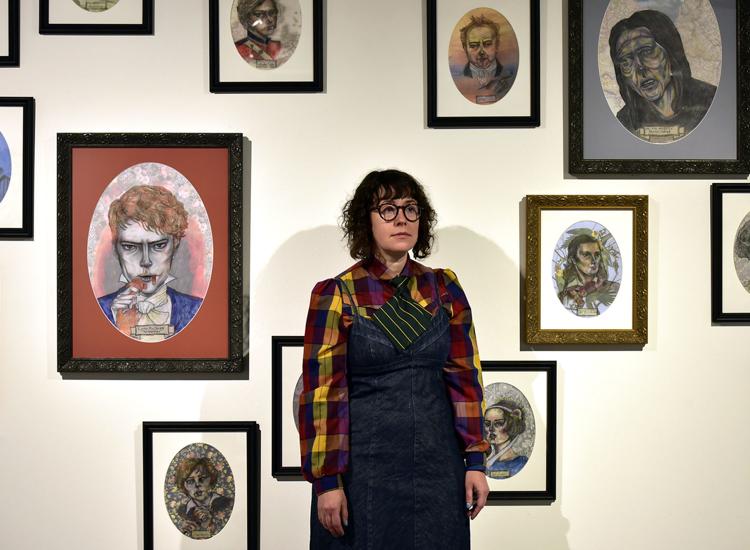 Courtney Blazon, who draws densely illustrated melanges of dreamlike imagery, has diversified her revenue streams since she became a full-time artist at the end of the last recession. She makes illustrations for businesses, takes private commissions, and sells her personal work through markets, fairs and galleries.
The commercial commissions have "kind of halted," as clients may not have been open. In contrast, the private commissions — character portraits of people with telling objects or environments — have been steady.
She applied and was accepted for a Paycheck Protection Program loan but thus far has not used the money, waiting to see what her outlook will be if the market for private commissions worsens.
"I wanted to make sure I had a bit of a safety net in that situation," she said.
She's cut down on her discretionary spending — even business expenses, such as meeting clients for drinks, that technically weren't possible until recently. With MADE Fair gone and markets tenuous depending on whether they can be open, her June income has taken a large hit.
She's always been a lean operation, too. She works out of a home studio. Her workweek is remarkably similar to what it was like before, aside from the uncertainty about the future and no more face-to-face social activities.
"My life is always isolated. That's the other part of this. My life has changed zero percent day to day, because I was already working alone at my house," she said.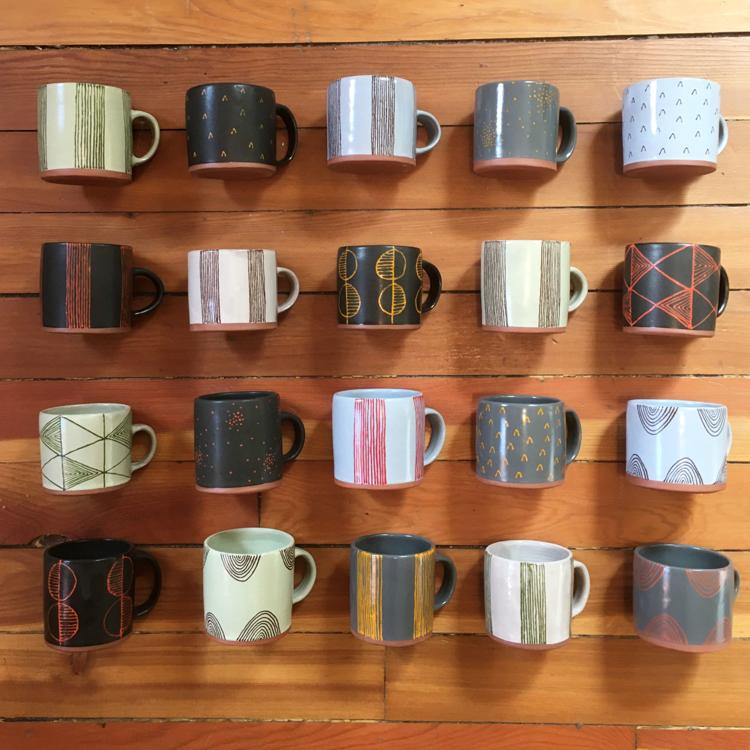 Courtney Murphy, a professional ceramic artist, spent two weeks earlier this year at an artist residency through North Carolina's Penland School of Craft. It provided time and space to lay the groundwork for new projects, which she initially thought she could explore during the stay-at-home order in Montana. However, with the waves of bad news, she found it difficult to muster the concentration required to try new things. Instead, she embarked on an endeavor she called "100 Mugs of Solitude," producing cups with her signature color palette and decorative lines. After adjusting to the new environment of coronavirus concerns, she was able to try new ideas, patterns and designs on the mugs.
She placed them online in two batches and announced the sale the day before. Both were all gone within a day. About a half to two-thirds of the purchases came from within Missoula, and she's amazed and humbled by the support, even delivering them herself if the client was in town.
She feels ready to move on to platters and other bigger objects from her North Carolina residency. "I'm excited to try more complicated forms, and that was something I couldn't do at the beginning," she said.
Like the other artists, the online support is counterbalanced by cancellations of physical events, such as the sales or markets. She may experiment with online sales of different types of work — because she has a home studio, she can continue making and then make a large trip to the post office to ship them herself. She wonders, too, what the sales will be like moving ahead.
"It felt really amazing to get that kind of support because I think people do want to support local, and they know it's not an easy time for artists right now, so that felt really nice and meaningful, and that's where people are choosing to put their money," she said.
Concerned about COVID-19?
Sign up now to get the most recent coronavirus headlines and other important local and national news sent to your email inbox daily.