This First Friday, get some holiday shopping done early, with several art sales geared toward gift giving. There's older shows — like UM's ceramic sale in its 33rd year — and newer ones — like VonCommon's Blizzaard in its fifth year (though it missed last year) to fill your lists with art, crafts and pottery. And even if you don't get out Friday, most of the sales last until the week before Christmas, so no excuses.
Check out the myriad shows below.
Radius Gallery Affordable Art show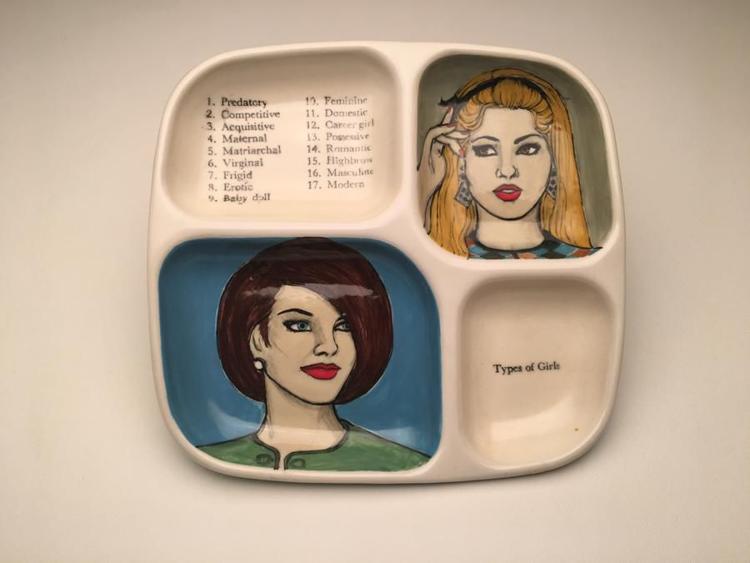 This show actually went up earlier, but is open until Dec. 24. Radius' annual affordable Holiday show has works from every media and over 100 artists.
Most items are between $50 and $300, including painted clay ornaments by Jennifer Eli French and mixed-media works by Courtney Blazon.
"We wanted art that was less for collecting and more for gift-giving," co-owner Jason Neal said.
All of the pieces for sale can be viewed and purchased on Radius' website, making this one of the most convenient ways to buy your local art this season.
"People really like to see all the work at the show," Neal said. "We have had a number of people buying straight online from out-of-state."
Zootown Arts Community Center Holiday Open House (b/w Friends and Family Show)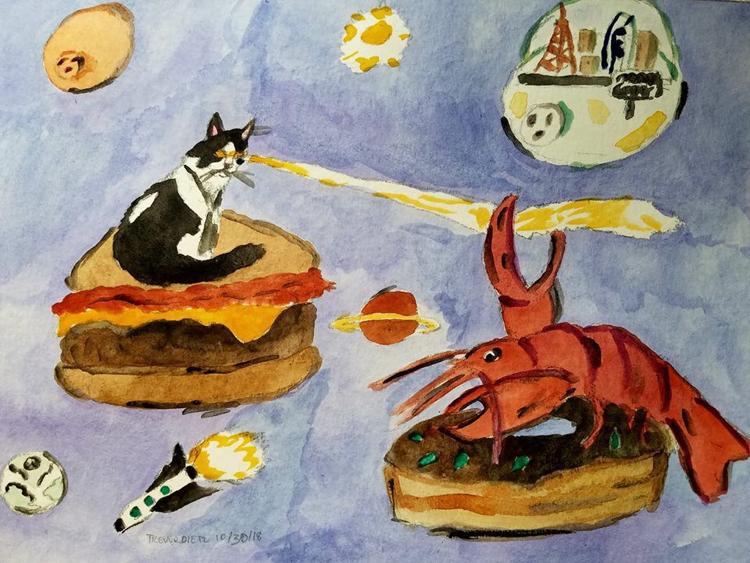 This takes the award for cheapest holiday art show — but with a bit of work required. The ZACC's open house features do-it-yourself ornaments, fused glass or prints, with staff on hand to help you create your piece.
The open house is in conjunction with the ZACC's Friends and Family show, which features works of art by ZACC staff and their, duh, friends and family.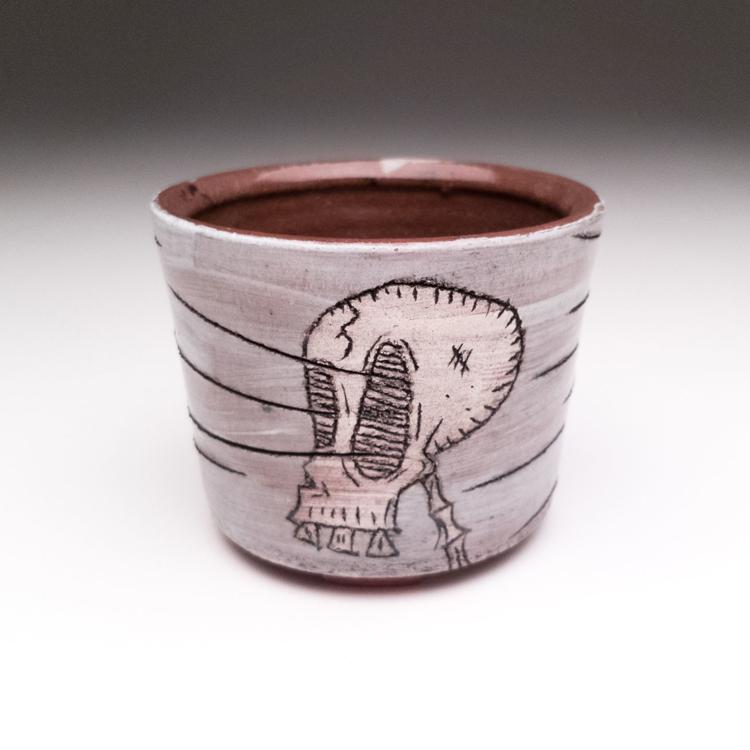 For those more practically inclined, the Clay Studio's holiday sale and exhibition features pottery from around 50 artists, some residents and some not. A myriad of mugs, oodles of vases and piles of platters, soda-fired, glazed and painted, await your perusal.
Opening reception is Friday, Dec. 7, and open until Dec. 22.
This one-weekend sale features works from student ceramicists in the Art Annex on campus, with proceeds funding scholarships, wood for the kiln and the cost of bringing visiting artists to UM.
After the opening reception Dec. 6, the sale is up through Dec. 9 from 10 a.m. to 6 p.m. each day.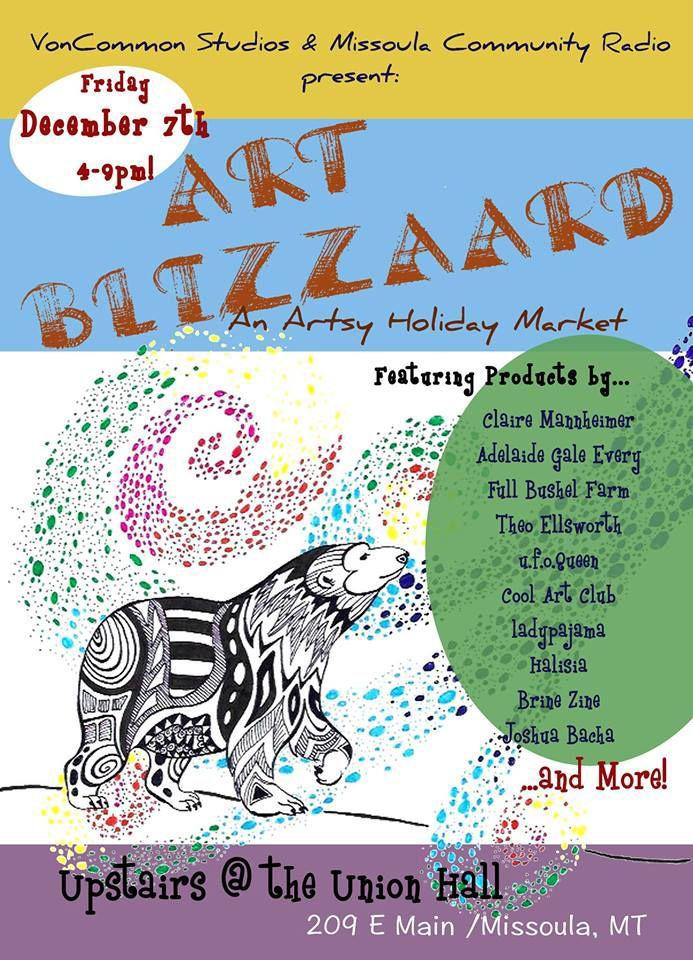 VonCommon is putting on this one-day sale featuring local alternative artists like Theo Ellsworth, Joshua Bacha, Halisia Hubbard and members of the Cool Art Club in a new venue for their fifth year: the Union Ballroom, the site of Ghost Carrot Record Festival and Camp Daze.
 "We thought about having music and stuff, but we thought it would be annoying," organizer Katie Ludwick (aka Ladypajama) said.
Instead, the room will be filled with artists' booths, 16 in all, where the artists themselves will sell their wares. Ludwick didn't give the invited artists any guidelines aside from their space requirements, so expect anything and everything, from Full Bushel Farm's artisan gift sets to Brine Zine's handmade booklets.
The room will be set up "very much like a little market," Ludwick said and will have extended First Friday hours of 4 to 9 p.m.
Brunswick Gallery Three Artists Holiday Exhibit and Sale
Leslie Millar, Kristi Hager and Christopher Frandsen joined up for this show at the Brunswick Gallery, that will feature paintings, prints, photographs and postcards by the established Missoula artists.
The show will be up until Dec. 22, on Fridays and Saturdays only, although private appointments are available.
Little Red Truck Vintage Christmas Market
This yearly market at the Missoula County Fairgrounds has vintage items, handmade goods and gifts of all sorts from local artisans, artists and collectors. Little Red Truck goes all-out with decorations, from warming bonfires, lights and local food trucks, as well as a visit from Santa Friday night.
There is an entry fee for this market — $8 for sneak peek shopping Friday night and $5 for a one-day pass Saturday or Sunday.
The biggest art and craft sale in Missoula will fill the Adams Center Sunday for seven hours, featuring hundreds of artisans at individual booths on the main arena floor, balcony and both auxiliary gyms.
There's free entry, free parking, a quiet/baby zone and a map of all the booths, so attendees can plan their routes.
Those who have been to Made FAIR in the past know what to expect: leather working, hand knit and sewn items, handmade pet accessories, decorations, art and soap (lots of soap). Organizers encourage people to come later in the day if they're nervous about the crowds.
Hours are 11 a.m. to 6 p.m.