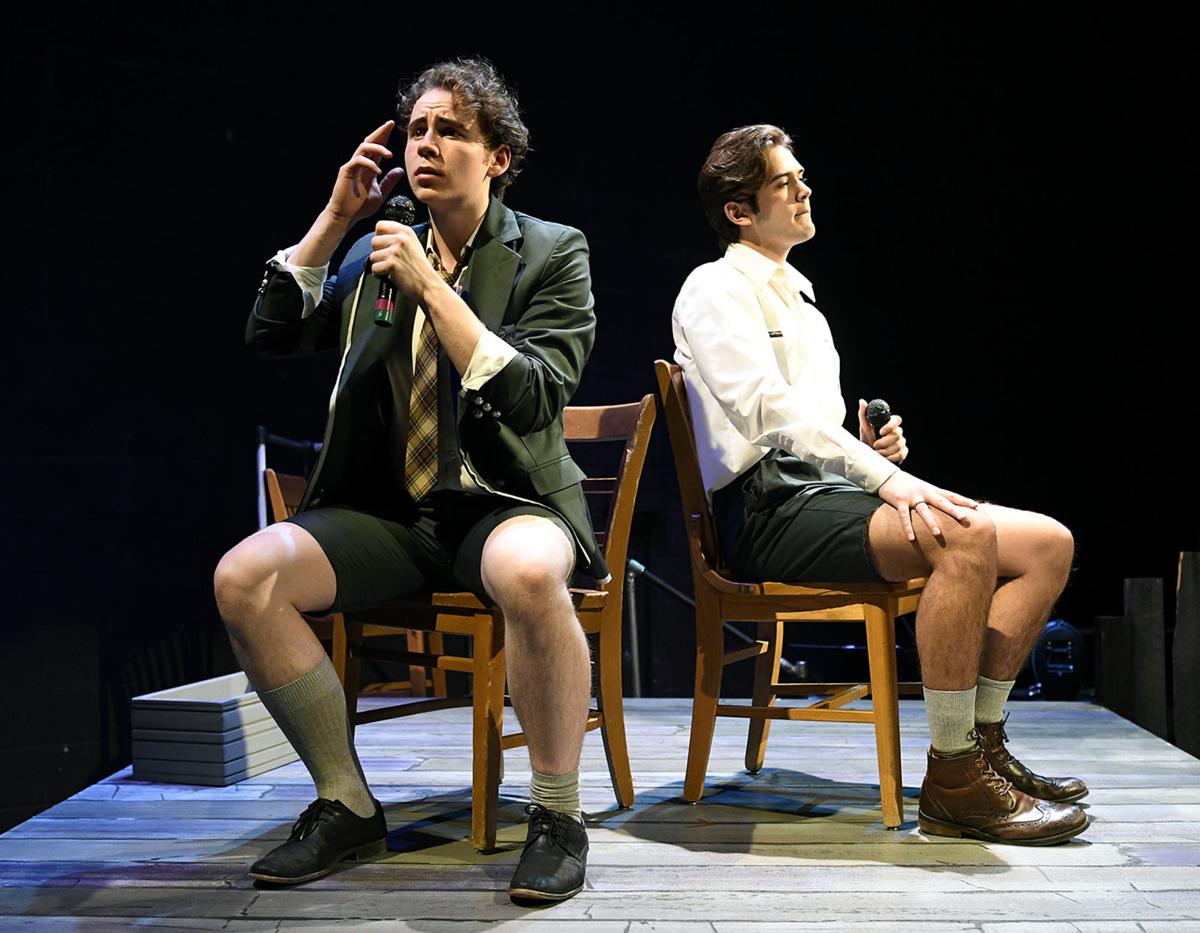 Late in the week, the arts community in Missoula saw a wave of cancellations and postponements due to concerns about coronavirus, while many venues issued notices of the precautions they were taking for the virus, which has prompted a national declaration of emergency.
One notable exception? The St. Patrick's Day parade in Missoula was still on as of late Friday afternoon.
Touring acts like Wilco and Moe postponed concerts at the Wilma as part of entire tours delayed over concerns about the virus. The University of Montana's theater, dance and music events are on hold, as the campus called off all public gatherings of that kind entirely. Missoula Community Theatre dropped the final weekend run of a play.
The International Wildlife Film Festival drafted plans to go online only in April, and others such as Jazzoula music festival hope to reschedule for later in the year.
Meanwhile, the turnout of customers at many local arts organizations like the Zootown Arts Community Center and the Roxy Theater, was normal. The groups issued notices that they've increased their hygiene practices and stations for workers and guests, while urging anyone who's sick not to come in.
The University of Montana
As part of its precautions, all public events at UM are off the table, and large events have been halted.
On Thursday, the Buddy DeFranco Jazz Festival's evening concerts at the Dennison Theatre, featuring guest artists and student groups, were scrapped.
The School of Theatre and Dance's run of "Spring Awakening," a musical performed by students, was supposed to continue through March 15.
The Kyiyo Powwow, set for mid-April, was called off. The Kyiyo Native American Student Association cited the health and safety of elders in a news release. 
The College of the Arts and Media has called off its events indefinitely, said interim dean John DeBoer.
"Until such time as face to face instruction continues, we won't be hosting any large public events," he said.
That includes theater, dance, music, and any public events that are held by the Montana Museum of Art and Culture. Regarding the students, he said there are "multiple avenues that the university is going to provide to allow students to finish or complete coursework that doesn't affect their GPA or their progress toward graduation."
The cast of "Spring Awakening," for instance, has "met their outcomes," said DeBoer, who directed the play.
In terms of lost revenue, he said he didn't have a firm number, but estimated it's in the "tens of thousands," including costs of licensing shows, building sets, renting the music and more.
"We rely on having earned income to produce our performing arts seasons. Losing that income is going to be a real blow. Now if this passes quickly and we're able to resume operations, we may be able to get some of that back, but at the moment we anticipate taking a hit."
DeBoer asked if people are so willing, to not request a refund since the school needs the ticket revenues for its programming.
The Montana Repertory Theatre, also a UM program, postponed its upcoming Plays on Tap production, "Back to School," a series of short original plays performed in different spaces inside Willard Alternative High School.
Off campus, the Missoula Community Theater was planning a final weekend run of a musical, "The Spitfire Grill," but called them off on Friday afternoon. MCT Inc. is also a nonprofit, and while it will issue refunds it asked that customers consider it a donation.
On Thursday, a number of national touring acts began postponing concerts at the Wilma and Top Hat through the end of March and mid-April.
The industry seems to be "taking a 30-day break" and following the lead of top production companies Live Nation and AEG, which on Thursday announced that they were suspending all tours in North America, according to Nick Checota, CEO and booker for Logjam Presents, the production company that owns the venues.
Checota said the artists postponing their Missoula shows are inquiring about potential dates in August and September.
From talking with agents and others in the industry, the feeling is that March, April and May is going to be a difficult period, he said, with his business taking a hit.
His company is being careful "not to under-react" while proceeding ahead. They've doubled their cleaning practices, such as sanitizing restaurant tables in the Top Hat after they're cleared and doing a deep clean of each venue once a week. They've told staff members who are feeling sick to stay at home.
Regardless, the Top Hat's restaurant had a typical Thursday this week, and the turnout was strong at its venue in Bozeman, the Rialto, and the Top Hat here in downtown.
"Fortunately, Missoulians are being smart about it, but they're not freaking out," he said.
They have not seen an increase in refund requests from customers. If someone in a high-risk group wants a refund for a ticket, they can get a refund.
They're still booking shows for the summer, and assessing as it gets closer, and have seen no cancellations or postponements so far.
Some nonprofits arts groups sent out notices about precautions they're taking.
One was the Roxy Theater, which had the usual amount of people turning out for movies this week.
However, it has reduced the number who can enter each theater for a screening by half to "reduce congestion and encourage social distancing," according to an email sent out Thursday night by Executive Director Mike Steinberg.
The theater is installing hand-sanitizing stations at the box office, bathrooms and its offices. Staff are going to disinfect high-traffic points of contact like handles, countertops, and handrails between shows, and have encouraged staff to stay home if they're feeling "in any way unwell."
They also asked customers who are feeling sick to stay home, too; if they do come to the theater to maintain social distance; and to use cash or a credit card to buy tickets, or buy them online instead.
The International Wildlife Film Festival, the parent organization of the Roxy, posted a notice on its website saying this year they will "go digital" only next month.
The 38th annual festival, which typically draws 25 to 30 guests, made the call because the event is coming up quickly, said artistic director Carrie Richer.
On its site, the post said, "Our vision is to create a virtual festival experience the week of April 18-25. We aim to create an IWFF home experience that will honor films, sponsors, guests, educators and exemplify the way media can be utilized in a new reality. Our film competition will continue to be juried.
"The public will be able to buy passes and tickets to films and live-streaming events. We are excited about thinking innovatively and we are striving for simplicity and accessibility."
The IWFF Labs program, which brings in visiting filmmakers, is postponed, the notice said.
The Zootown Arts Community Center also sent an email saying that it's increasing the cleaning on site; installing no-touch hand sanitizer dispensers; and asked that "students who have had a fever in the last 24 hours" skip class.
Executive Director Kia Liszak noted the nonprofit's new building on West Main Street is focused on small events with typically around 100 people or less, or classes capped at 15 students.
"We're still a relatively small operation in terms of classes, so we feel like we have a good chance of keeping the ZACC clean and under control if people don't come in sick," she said.
She hopes that they can be "more of a haven for the community, and a place where people can come feel safe."
They've had a few events drop off so far, like KBGA's EndofThon concert on Saturday and an upcoming independent play. The ZACC is moving ahead with its spring break art camp. They expect some of their facilities may see more use since parents may have canceled travel plans while their kids are out of school.
They're rethinking large events — the multi-purpose event space, the Show Room, has flexible seating to allow more "social distancing," and they could limit attendance.
They've held some meetings to discuss how they could shift to online-only performances, events or classes if necessary.
The Missoula Art Museum is taking precautions similar to other groups regarding sanitizer practices and signage, and canceled a spring break art camp for children.
Missoula Symphony Orchestra: In late April, the symphony had plans to bring in its final candidate for music director for two concerts at the Dennison Theatre. "We currently are looking at all of the information coming to us from local and national sources and will make a decision soon," executive director Jo May Salonen wrote in an email. The organization has nixed a Suzuki Barn Dance scheduled for March 28, since it was booked at the Missoula Senior Center.
Jazzoula: The annual local jazz festival posted on its Facebook page that the late April to early May concerts have been called off and may be rescheduled later in the year.
FreeCycles: The nonprofit community bicycle shop, which hosts concerts and events, said that it's closing indefinitely.
Ten Spoon Winery: The Rattlesnake tasting room, which hosts concerts, is closed and will reopen on March 26 if no local cases are confirmed.
KBGA EndofThon: The college radio station's annual fundraiser concert scheduled for Saturday at the ZACC was postponed.
Concerned about COVID-19?
Sign up now to get the most recent coronavirus headlines and other important local and national news sent to your email inbox daily.