If you can't make it to every concert in Missoula, and good luck trying, you can always live vicariously through William Munoz's pictures.
For the last five years, the professional photographer has been shooting shows at venues like the Top Hat, the Wilma, the KettleHouse Amphitheater, the Big Sky Brewing Co. Amphitheater and the Adams Center.
He started with the renovated Top Hat, thinking of it as a way to expand his artistic repertoire. 
"Two things that motivated me: One, it's a visual experience to photograph music, and two, I just love the music. It was exposing me to bands that I wouldn't normally go to pay to see," he said.
He freelances, first for the Missoula Independent (which Lee Enterprises purchased and closed), and now for the Missoula Current online news site.
He's just as enthusiastic about photos of a solo performance by Irish singer-songwriter Glen Hansard as a U.K. electronic producer TroyBoi or Brooklyn subway electronic-jazz group Too Many Zooz, as he is about Lord Huron, his favorite band.
You can see all these and more at 4 Ravens Gallery this month for a solo exhibition. 
Whittling it down no doubt took some work. He's shot a lot of these, somewhere between 300 and 400 concerts. His schedule gets more hectic with the seasons — this month is slow, but his calendar for January through March already has 25 penciled in. 
He might leave a venue with 2,000 to 3,000 photos to edit down to a slideshow of perhaps 10.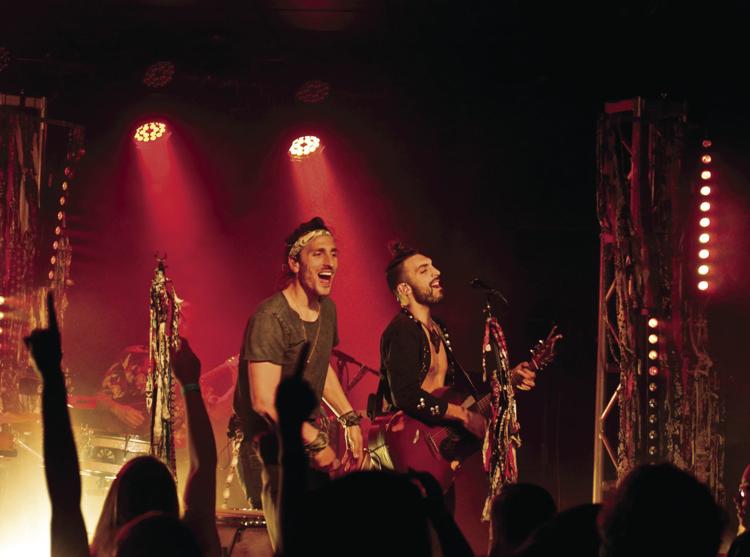 One aspect of concert photography that isn't obvious to viewers is the steep restrictions on close-up pictures. A freelance photographer might only get to shoot in the pit in front of the stage for the first three songs Some bands let them stay after those first songs, but not in the pit.
That adds a certain element of urgency.
"You do not have time to think. It's totally instinctive. I'm wearing earplugs, for two reasons. One, it's awfully loud up front. You really do have to protect your ears, and two, you do not want to have the distraction of anything else going on, so you are just totally focused on the movement. And that's all your going for, you're just looking at movement," he said.
He gave examples of how things can go well, and how things can get stressful.
You have free articles remaining.
When Elton John last played the Adams Center in 2017, the rocker played to the cameras.
The stage wasn't too high, and John's piano was perhaps 20 feet from the photographers, who only got to shoot for the first two songs.
"And he's looking right at us. He's smiling. The lighting was great. It was like, 'OK, you're going to get two songs, and you know what, I'm going to give you everything you want. Now, get the hell out of here. You got your two songs, now leave.' I just went like, God, you know. 'Thank you,'" he said.
When he shot Neil Young at the Adams in 2015, it was trickier.
Young took the stage with a brimmed cowboy hat and leaned over the piano, obscuring his face during the only songs they could shoot. Munoz saw there was some glare coming off the piano that illuminated his face, he knew he had his best shot. 
"I got something where you can see the sideburns and see that it's him," he said.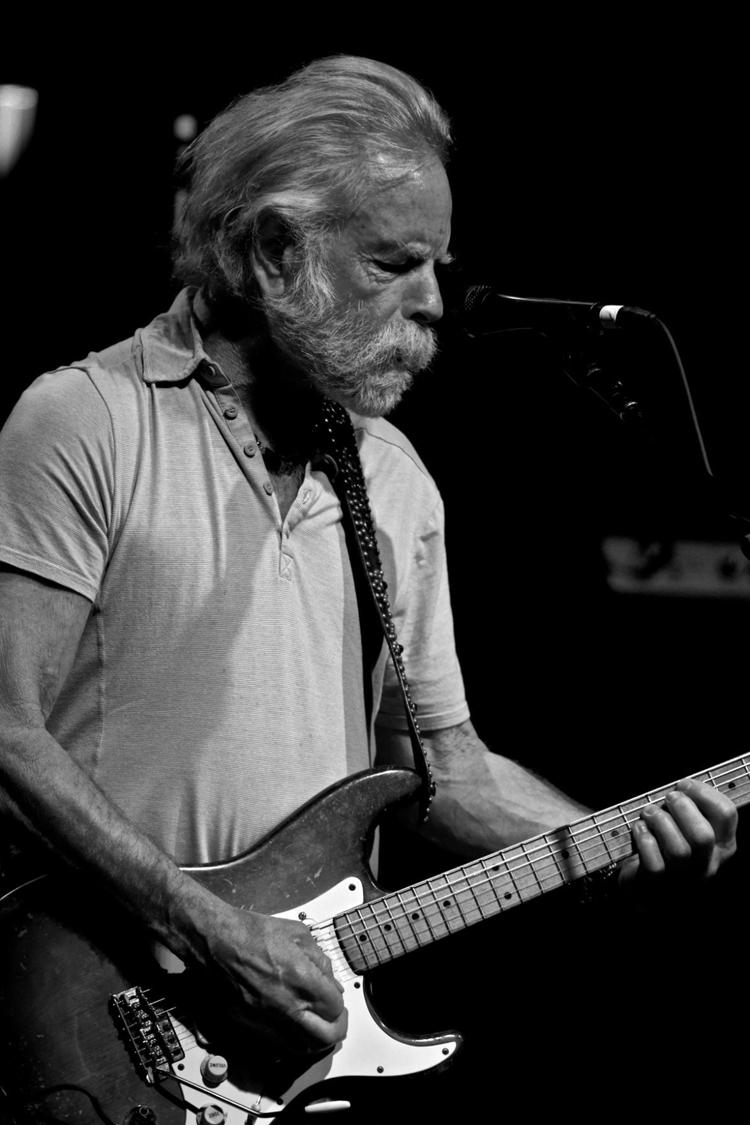 For local music nerds, there are some images at 4 Ravens that are historically notable. He shot soul/R&B singer Sharon Jones and her band the Dap Kings at the Wilma in August 2016. She performed despite having pancreatic cancer, which took her life in November of that year.
Classic rocker Peter Frampton is captured in an energetic close-up playing his electric guitar at the Wilma in 2018. Munoz noted that enthusiastic 20-somethings were among the crowd of largely original-era fans.
The 69-year-old has announced that he won't be touring again for health reasons.
Despite threats of rain and wind, Robert Plant is seen at KettleHouse Amphitheater in August. It was likely his first ever show in Montana, and who knows when or if the 71-year-old will be back.
Munoz is just as likely to shoot younger acts, like Rainbow Kitten Surprise or Sylvan Esso, and isn't particularly concerned at all with genre. He checks in with his younger friends to see what they're excited about. Electronic dance acts consistently have elaborate production that make for creative pictures. And he rarely sees disappointed audiences.
"The bands by and large leave the crowd with a feeling of great show. Whatever your genre is, it doesn't matter, you're going to walk out of there feeling really happy," he said.