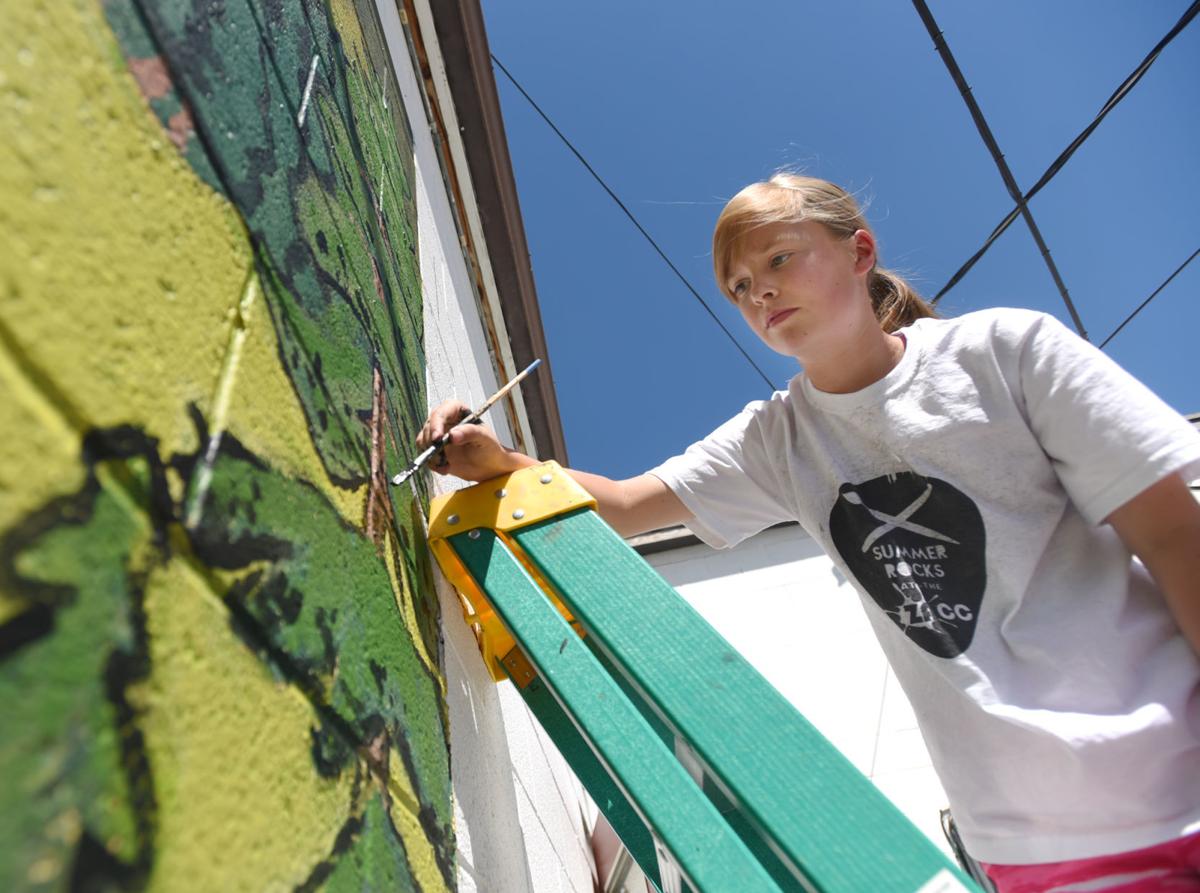 As businesses start to reopen across Missoula, local arts organizations are getting ready to kick off their summer camps and classes. And while things may look different than in years past, most have developed plans to offer in-person programming for kids and adults looking to get creative this summer, at a safe distance of course.
From frequent hand washing, to caps on enrollment, to assigned seating and health screenings, Missoula arts campers and students can expect similar safety protocols across the board based on Missoula City-County Public Health recommendations.
The Zootown Arts Community Center has a full lineup of summer camps available and will welcome kids to the first session on Monday.
"We offer half- and full-day camps over a wide range of subjects," said Joe Kirk, education and volunteer coordinator for the ZACC. "Everything from basic ceramics to a 'Prinstallation' camp where kids are going to learn printmaking but also make a collaborative print project."
Like arts organizations across town, ZACC staff and camp instructors met over the last several weeks to develop a plan for their in-person day camps, Kirk said.
"We met with Missoula County Public Health in Phase One and went over guidelines and recommendations and decided as an organization, we were going to follow those guidelines even if they weren't required ... just to make sure that we're keeping everybody safe."
The ZACC's art camps will be limited to 15 kids, who will be split into two separate groups. Students will have an assigned seat and cubby, and hand washing will be required throughout the day. Surfaces and supplies will be sanitized regularly. Their rock camps will be limited to 20 students, also split into two groups for better social distancing. Each child will use the same instrument or microphone throughout the week, sanitizing often, and all campers and instructors will be required to wear masks when indoors.
"A lot of it has been working with instructors on a camp-by-camp basis ... and figuring out how we can modify the camps to really allow for two smaller groups of students to get the most out of it," Kirk said, adding they also wanted to make sure all of their instructors were comfortable.
Sarah Aswell, who's teaching a ZACC all-girls comedy camp starting June 22, said she met with the nonprofit to go over the health guidelines they'd be implementing.
"We really went through very carefully figuring out the details of that — the size of the class, how we're going to be safe — to the point where I felt comfortable moving forward," she said.
Missoula Children's Theatre also opens its first week of summer day camp Monday with the show "Peter and Wendy." They're setting a cap of 30 students, who will be split into two groups, in addition to following guidelines similar to the ZACC and other organizations.
"One group will be rehearsing the first half of the play and the second group the second half of the play, and those two groups will not commingle at all," said Matt Loehrke, MCT's education director.
They've also made adjustments to costuming so campers don't have to use dressing rooms together.
"They'll have their camp T-shirts and jeans, and we'll provide costume pieces that you wear on top," he said.
The highlight of both the ZACC rock camps and MCT camps is the end-of-week performance where the students get to show their family and friends what they've learned.
The ZACC will be using Caras Park as their venue and has set performances for 3 p.m. Fridays as to not create an overwhelming crowd, but the location will allow passersby to stop and check out the music. MCT plans to start the summer by streaming their end-of-week shows for parents to watch from home, but will reevaluate as the summer goes on.
"We want to provide the safest, consistent opportunity for these students and to make sure it's safe for our community," Loehrke said.
MCT did have to cancel its summer overnight camps held at Flathead and Seeley lakes.
The Missoula Art Museum is also hosting in-person day camps starting June 22, with caps of nine students per instructor. Campers will be able to visit the galleries when the museum is closed to the public to give them adequate space for social distancing, and everyone will be required to wear face coverings.
While its in-person adult classes get going July 6, the Clay Studio of Missoula doesn't plan to host classes or camps for children in person until August.
"Currently the August camps are open for enrollment and the online offerings and more family programs will be announced shortly," said Shalene Valenzuela, the Clay Studio's executive director. "I feel like the adult classes are sort of our test-run to make sure the classroom is set up adequately."
The adult classes will be capped at eight students, and they've made several adjustments to the studio to allow for proper social distancing, even purchasing new tables that can be spread out more easily.
"We have two large work tables in there which are wood and so we're removing those and replacing them with smaller work stations, which are carts that can be moved around and spaced apart," she said, adding the new tables have plastic equipment that's easier to clean as well.
They're also redoing their sink system for better handwashing access.
Their online classes for kids will take the form of weekly Zoom meetings where students will be given an assignment or lesson for the week.
"They're kind of meant to also supplement the clay kits that we've been offering for sale," Valenzuela said.
The Roxy is also hosting their summer film academy camps online, with daily Zoom check-ins, video tutorials and a live stream of campers' films at the end of the week.
Despite the uncertainty of the pandemic, summer programming is something arts organizations felt a responsibility to offer in some way as part of their mission to provide arts education, but also as a means of staying afloat in an already tough time.
"A quarter of our revenue is from our educational offerings, so financially, it's a huge thing for us," Valenzuela said.
In MCT's case, Loehrke said, "our tours aren't out right now, we have no income coming in, and so we want to still be able to do what we do best, being able to still keep us afloat until our trucks can get back out," Loehrke said.
Kirk said the ZACC and other arts organizations in Missoula feel they provide a vital service for youth, especially in the summer.
"With everything going on right now, reinforcing the idea that kids have a voice and we want to help them find out what they want to say, that's more important now than ever in our opinion," Kirk said. 
Registration for summer arts camps is open, and the ZACC, MAM, MCT, Clay Studio and Roxy all have detailed information posted to their websites regarding specific health and safety protocols and will continue to make updates throughout the summer in response to the pandemic.
Stay up-to-date on what's happening
Receive the latest in local entertainment news in your inbox weekly!