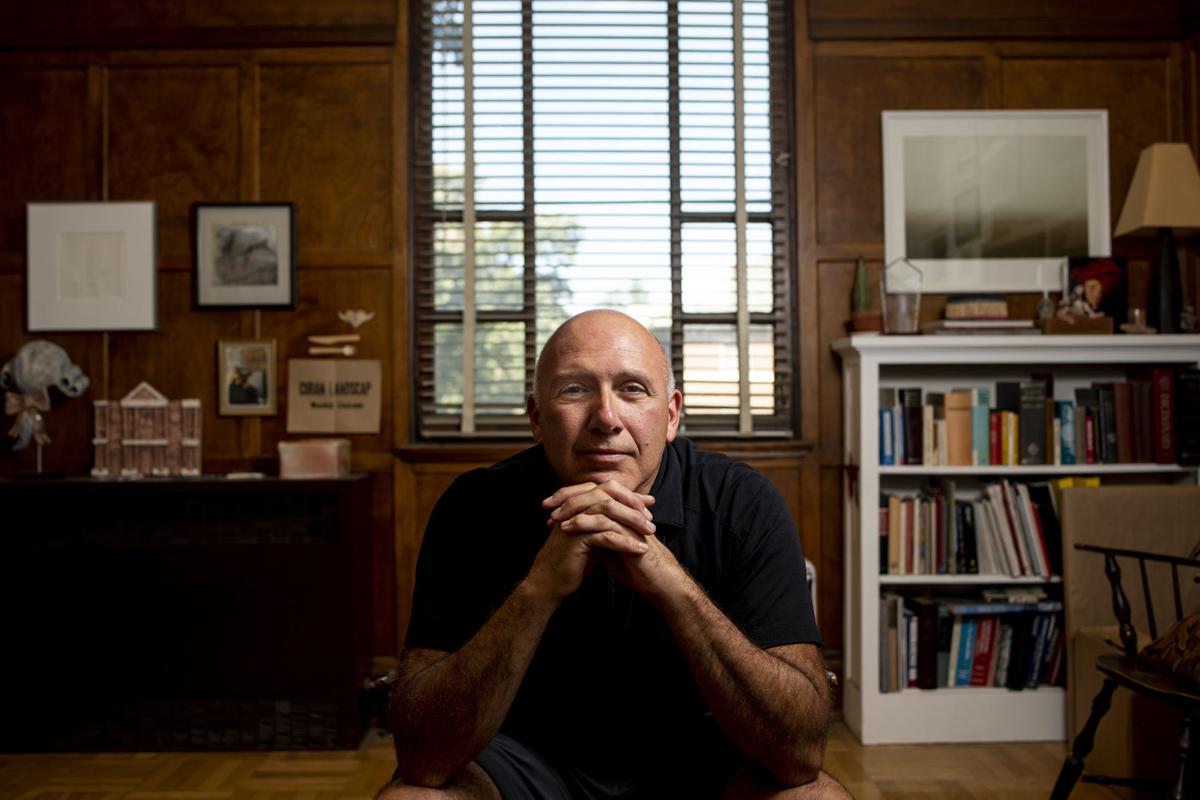 If you want evidence of growth in the arts, Rafael Chacón suggests taking a look around downtown Missoula.
More specifically, you could take note of how the economic growth in the city includes arts organizations, with steady business at galleries, new music venues, and groups like Radius Gallery and the Zootown Arts Community Center, which have or will have new buildings in downtown. There are plans, too, for a new permanent home for the Montana Museum of Art and Culture at the University of Montana.
Chacón, the executive director of the MMAC, explored this growth during a talk, "Montana's Arts Renaissance: Treasure State's Rise," on Monday during the City Club Missoula luncheon at the DoubleTree Hotel.
Chacón, who also teaches art history at UM, told the gathering of community members that Missoula is experiencing a "cultural resurgence" unlike any that it's seen before.
"One could reasonably call it a renaissance. We've all known for a long time that this city is a cultural mecca for the Inland Northwest, but that anecdotal knowledge is now backed by fact and analysis that takes into account real economic activity and support for the arts," he said.
Citing a recent report, he said that arts and culture sectors generated $1.5 billion for the state's economy between 2001 and 2015. (His source is the Arts and Culture Production Satellite Account, produced by the Department of Commerce's Bureau of Economic Analysis and the National Endowment for the Arts.)
That comprises 3% of the state's economy and created 15,180 jobs.
For the Inland Northwest states, that places Montana just below Washington, Idaho and North Dakota.
Another study placed Missoula as the No. 4 medium-sized city (population of 100,000 to a million), just below Sante Fe, New Mexico; Pittsfield, Maine; San Rafael, California; and above Charlottesville, Virginia; Ithaca, New York; and closer to home, Boulder, Colorado. That study, the Arts Vibrancy Index, was created by the National Center for Arts Research at Southern Methodist University, which relies on data including arts support (spending and funding) and the numbers of artists and arts organizations, among many other factors. 
"Where is the evidence of this growth in the Treasure State right now? Again, I just ask you to walk down the street downtown, because I think our changing skyline and landscape is evidence of all the activity in this sector around us."
As the title of his talk indicates he was making a case for the state as a whole. Outside of Missoula, for instance, is the Tippet Rise Art Center, a 11,000-acre working ranch near Fishtail. The owners imported or commissioned large-scale sculptures by national and international artists with a backdrop of the Beartooth Mountains, and host classical concerts by top-tier performers as well. 
Up in Lincoln, Blackfoot Pathways: Sculpture in the Wild, has continued to add to its collection of large outdoor sculptures, most of which reflect the area's landscape and history as a former logging hub. (Many are constructed of wood or metal, and built with help from local volunteers or artists.)
Besides MMAC, like-minded institutions are growing, too. 
"This trend that we're seeing is in fact catching hold all around the state of Montana, from the Flathead to Livingston, museums are growing, museums are expanding, and museums are in fact revealing themselves in ways that they haven't up until now. So the news is in general good and promises to get even better," he said.
The Bozeman Art Museum has leased a space. The Northwest Montana History Museum in Kalispell rebranded with that new name to make their mission more clear, especially for recent transplants. In Helena, the Montana Historical Society is researching possible sites for a new Montana Heritage Center museum.
A new, Missoula-based organization, Open AIR (Artists in Residence), is bringing outside artists to places in the city and the Flathead Lake Biological Station for multi-week residencies, helping build a model for others to follow.
One trend he recommended following involved indigenous art in the U.S.
"We are witnessing a resurgence of tribal voices in all of the arts. All over the country right now as we speak, there is an exciting explosion of projects related to Indian America," he said.
As examples, he mentioned exhibitions curated by indigenous women, language and traditional arts workshops, and others that "address the often sordid and difficult legacy of colonialism and racism and a host of other social concerns," he said.