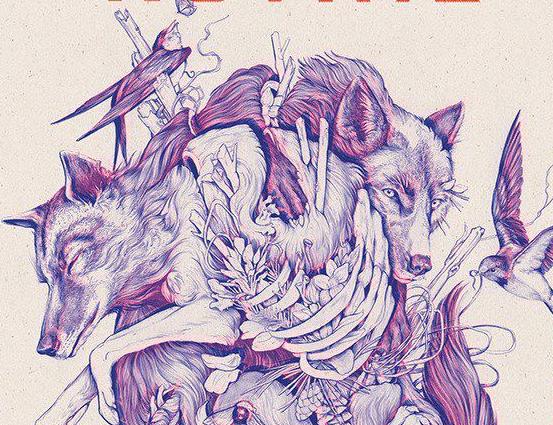 Publishers are releasing new books, and virtual book festivals and author appearances are finding ways to interest readers. Here are a few of the newest by Montana authors: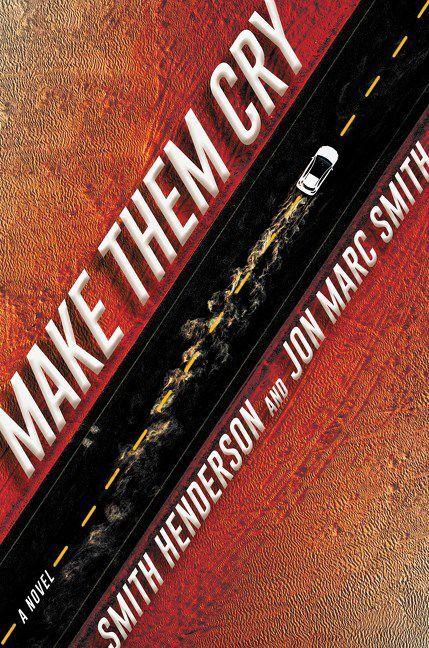 Smith Henderson, Jon Marc Smith
Diane Harbaugh is one tough woman; she is a DEA agent who interrogates witnesses so effectively, she has them confessing in tears. But when she hears from Gustavo, a high-ranking cartel member with an invaluable secret about the international black market, she's thrown for a loop. She heads to Mexico, alone and off the record, to meet him. What she discovers throws her understanding of justice and duty into question.
Gustavo sends her down a rabbit hole that leads to a criminal conspiracy and international manhunt. Add a disillusioned CIA agent named Ian Carver and the many layers of deceptions, grifts, and schemes begin to unravel. Mexican cartels, drug raids during the Afghanistan War, cartel assassins, embittered spies, and three-lettered government agencies seem to be appearing everywhere. There are plenty of action-packed thrills, so hang on and keep turning the pages. As enemies become co-workers, and horrific physical acts, even torture leave the reader drained, you keep rooting for Harbaugh. Hats off to co-authors, Henderson and Smith for delivering an action-packed thriller — the perfect distraction.
Ruthie Fear lives in Montana's Bitterroot Valley; after her mother abandoned her Ruthie was raised by her father, Rutherford. When she is 6 years old, Ruthie and her friend Pip see a terrifying headless creature. Its presence haunts her. Raised by her angry, anti-government father, Ruthie develops a powerful connection with the natural world but struggles to find her place in a society shaped by men. Development, gun violence, and her father's vendettas threaten her mountain home. The West is changing, mill jobs no longer exist, developments and mansions are constructed as the divides between rich and poor begin. The local Indigenous peoples and scientists at the local lab add to the small community tension. As Ruthie becomes a teenager, the creature she saw long ago reappears as a portent of the valley's final reckoning.
The action takes place in the valleys, mountains and towns we all know. The concept of the American West is under a microscope, as Loskutoff examines manifest destiny, mass shootings, and environmental destruction. "Ruthie Fear" gives a new view of her woods, her urgent need to find answers. The ending is as haunting as it is inspiring.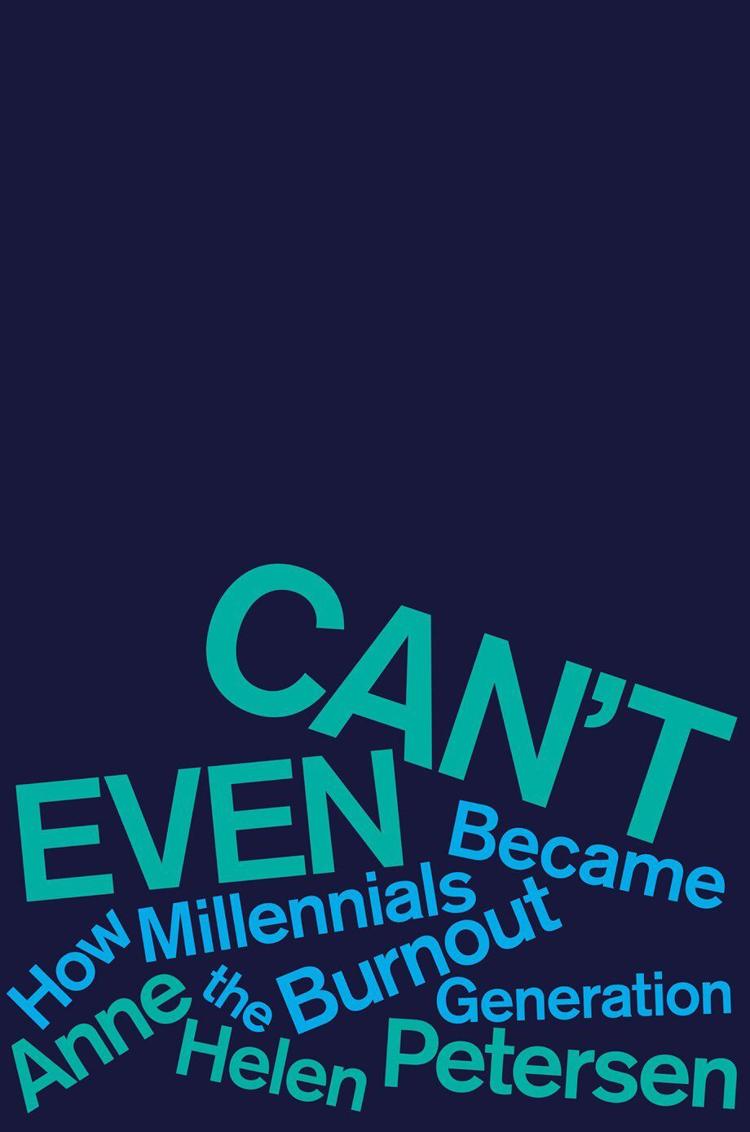 "Can't Even: How Millennials Became the Burnout Generation"
National correspondent and Missoula resident Anne Helen Peterson gives an examination of burnout in millennials — the cultural shifts that got us here, the pressures that sustain it, and the need for drastic change.
From Author's Notes at the beginning of the book
"Writing this from the middle of the pandemic, it's become apparent that COVID-19 is the great clarifier. It clarifies what and who in your life matters, what things are needs and what are wants, who is thinking of others and who is thinking only of themselves. It has clarified that the workers dubbed "essential" are, in truth, treated as expendable, and it has made decades of systemic racism — and resultant vulnerability to the disease — indelible. It has highlighted the ineptitude of our current federal leadership, the dangers of long-term, cultivated mistrust of science, and the ramifications of allowing the production of medical equipment to be run like a business where profits matter above all else. Our medical system is broken. Our relief program is broken. Our testing capability is broken. America is broken, and we too, along with it."
I would contend that it is not only millennials who are facing burnout.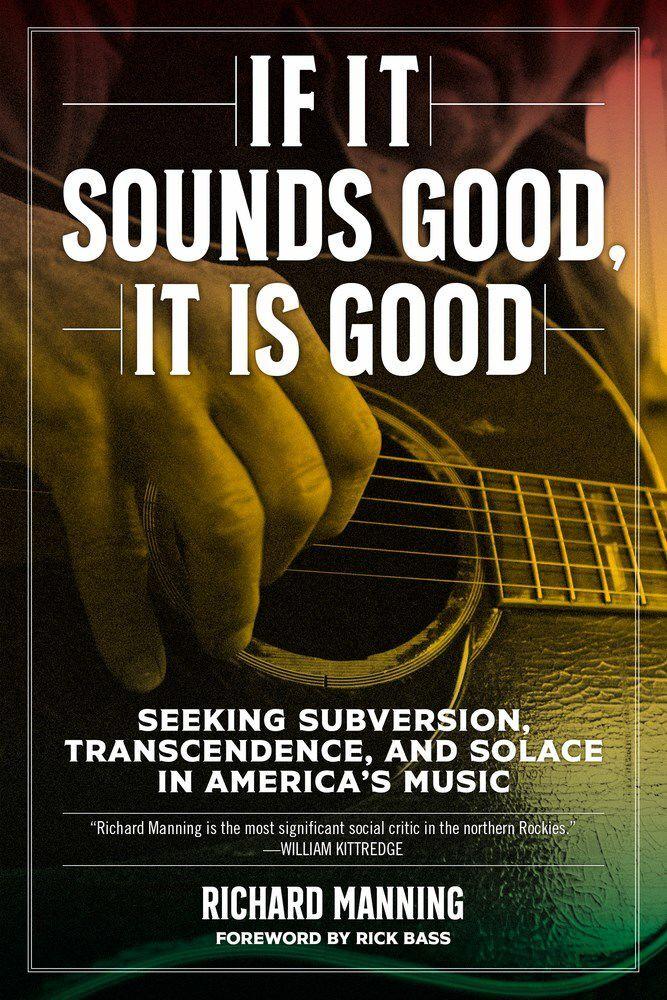 "If It Sounds Good, It Is Good: Seeking Subversion, Transcendence, and Solace in America's Music"
Richard Manning with a forward by Rick Bass
Music is fundamental to human existence; it is essential to our survival. American roots music was built by poor, working people — slaves, hillbillies, field hands, drunks, slackers and hucksters. They built the foundations of jazz, gospel, blues, bluegrass, rock 'n' roll and country music. Richard Manning, along with his guitar and banjo, takes us on a journey to celebrate music rough and rowdy! We meet his many friends and mentors; travel to bars and festivals; and learn a history of Americans who "exploit, steal, mimic, commercialize, analyze, trivialize" to discover and celebrate music. "If It Sounds Good, It is Good" has a bibliography that gives ways to learn more about the people, history, and music discussed. The only thing missing is the soundtrack.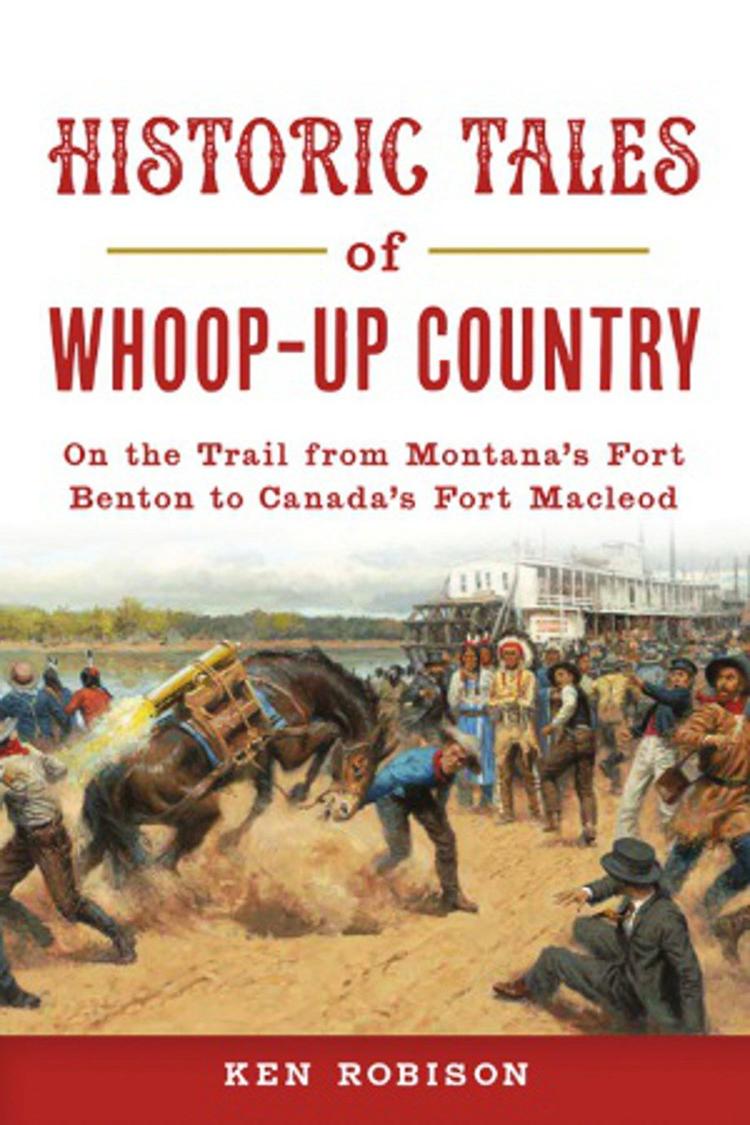 "Historic Tales of Whoop-Up Country: On the Trail from Montana's Fort Benton to Canada's Fort Macleod"
In 1870, Montana traders Johnny Healy and Al Hamilton moved across the Medicine Line and built Fort Whoop-Up. It established the 200-mile Whoop-Up Trail from Fort Benton, through Blackfoot lands, to the Belly River near today's Lethbridge. Over the next decade, the buffalo robe trade flourished with the Blackfoot, as did violence. The turmoil forced the creation of Canada's North West Mounted Police, tasked with closing down the whiskey trade and evicting the Montana traders.
This is the latest in historian Ken Robison's look at Montana history, as he describes the end of the Canadian Hudson Bay Company and the cross-border trading opportunities and lawlessness that followed.
Stay up-to-date on what's happening
Receive the latest in local entertainment news in your inbox weekly!