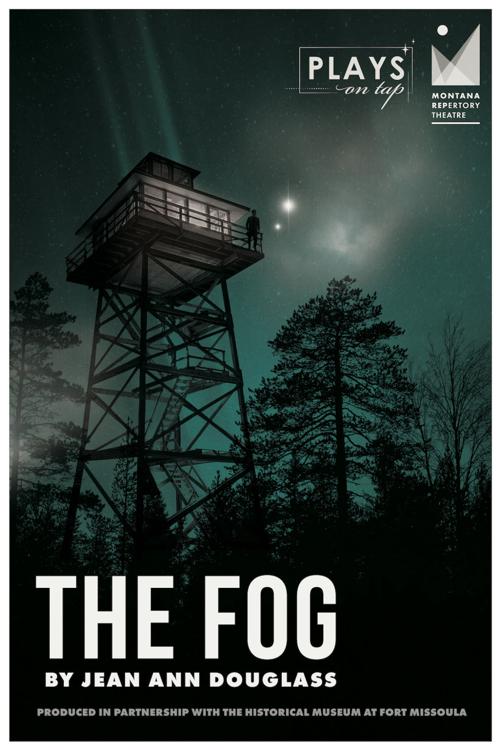 The threat of a contagious virus that spreads in group settings has created more logistical hurdles for performing arts than other members of the community, posing questions about how they can safely rehearse or perform for live audiences.
The Montana Repertory Theatre has designed an upcoming season of Montana-focused plays with creative workarounds and alternate formats.
"There's not really anything we can do right now except try to make as many plans for as many different scenarios as we can," said Michael Legg, the artistic director.
The ideas include a two-person cast who will quarantine together before taking a show on tour to Montana schools. A play written for and performed in the fire tower at Fort Missoula. A bingo-themed series of short plays that could be performed on the radio if need be. By spring, the Rep hopes they can tour "ReEntry," a veteran-centered play, around the state safely. And they've partnered with the Warren Miller Performing Arts Center to commission an indigenous artist to write a new piece, with $10,000 as a fee and a guarantee of production in 2021-22, and are seeking proposals now.
Educational Outreach Tour 
Each year, the Rep, a professional theater in residence at the University of Montana, tours a play to schools or other venues in 50-plus communities. This year's selection, "Zombie Thoughts," by Jennifer Kokai and Oliver Kokai-Means, is inspired by video games and choose-your-own-adventure tales, with themes about coping with anxiety.
It already called for a two-person cast. To address the pandemic, the Rep hired two actors who already live together and will pay them to self-quarantine together for several weeks before the tour. Like everyone else, they don't know what the status on school openings or performances will be in the fall, but are proceeding optimistically and designing protocols for getting food and staying in hotels on the road.
"If we feel, or if the health department tells us, that gatherings like that are unsafe, or that live performances in that way aren't safe, then we're investigating some alternative delivery methods," Legg said. Those could include "live-streaming" the cast from a safe performance space to the audience.
A play at the Fort (and bingo)
When Legg was hired, he started a new series called Plays on Tap, in which the Rep commissions playwrights to generate short contemporary works that are performed on site, often with a stop at a microbrewery involved. The casual, shorter format is intended to draw in people who might not otherwise go to a show on campus. Past entries included plays performed in parked cars and hotel rooms. (They hope to present "Back to School," a spring installment that was postponed due to COVID.)
Legg had already been interested in using Fort Missoula and its fire lookout before COVID-19, and the issue sealed it.
"We ask playwrights to write for us specifically, and that gives us a lot of flexibility, so I was able to approach a playwright and say, 'Hey, we want to do a play in the fire tower at the fort so that we have plenty of space between our actors and our audience,' and also there should be a reason in the play why our actors never get within 6 feet of each other, that doesn't have any bearing on what's happening in the world," Legg said.
Jean Ann Douglass wrote a play, about 40-45 minutes long, called "The Fog," based on Gifford Pinchot's "secret marriage to a ghost" and the creation of the U.S. Forest Service.
The audiences will be limited to fewer than 25 people per performance, meaning it should be able to move forward in September if Missoula is still in Phase Two restrictions.
Another Plays on Tap entry called "Bingo!" is tentatively planned for the Ole Beck VFW Post 209, where the Montana tradition of bingo lives on. The Rep is commissioning five short plays that will incorporate the game. If conditions prevent people from gathering, Legg has asked the playwrights to keep in mind ways that it could be adapted for a radio performance where people can listen and play along at home. It would build on their experience last fall when the Rep live-streamed an adaptation of "War of the Worlds" on Montana Public Radio.
The touring production
The Rep traditionally toured a classic play like "To Kill A Mockingbird" around the United States. After Legg took over in 2018-19, they decided to focus on a Montana tour, citing financial losses from declining revenue and the retirement of their longtime booking agent. Beyond that, staying in state allowed for more freedom to work with contemporary playwrights without wrestling with commercial decisions about what presenters think would draw large audiences in far-flung places.
This year, they've picked "ReEntry," by Emily Ackerman and KJ Sanchez. In an email, he described it as "a docudrama based on real interviews with U.S. service members and their families" that examines the lives of Marines just before and after tours of duty.
"We feel like there is a space and a need for conversations around veterans' issues in this city and this state," Legg said.
They chose it to honor the fact that Montana has one of the highest rates of veterans per capita in the United States, most of whom live in rural communities and also address the state's struggles, such as its high rate of veteran suicides.
They're hoping that tour is viable by the spring. "That's the one that we don't really have an alternative for, so if we hit April and this isn't over, we might have to end up having to cancel the largest production in our season."
He said such a situation would be "scary" financially. "We can make it until then, but after then, if we can't get back to something close to normal, we might … be in trouble."
Indigenous commission
Legg said part of their mission is "telling all of the stories of all the folks who live here," which include indigenous people.
They've partnered with the Warren Miller Performing Arts Center in Big Sky to offer a $10,000 fee and a guarantee of production to an indigenous artist.
The call for proposals isn't limited to plays, either.
"We're going to open it up to any indigenous artist who wants to propose a work that is designed to be shown to an audience, but it might not actually be a play," he said.
They're working with the Payne Native American Center and the Margery Hunter Brown Indian Law Clinic at UM and Native Voices at the Autry Museum of the American West in Los Angeles to guide the selection process so that it's done "respectfully and responsibly."
The call opens on Friday, June 19. For the full guidelines, go to montanarep.org and "Play Submissions."
Stay up-to-date on what's happening
Receive the latest in local entertainment news in your inbox weekly!